And The Winners Are...
Whether you're gearing up for another nine months of homework, or counting down the days until you can wave goodbye to your kids in the drop-off line, summer coming to an end doesn't have to be a drag. In fact, it's the perfect time to be nostalgic and look back at all that's happened! Hence, our Celebrity Superlatives. Are you ready? And the winners are...
(page 9 of 12)

Mother Monster clearly has the most supportive fans. With 85% of the vote, this poll was shared on many Gaga fan sites and blew up on Twitter! There isn't anything she wouldn't do for her followers, and the love is definitely reciprocated.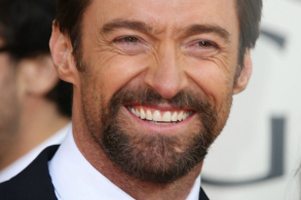 We love Hugh, and Hugh loves his fans — and makes it very clear! "I have the greatest fans. I don't take it lightly or for granted. Thank you so much for all you do." Le sigh. You're perfect.