And The Winners Are...
Whether you're gearing up for another nine months of homework, or counting down the days until you can wave goodbye to your kids in the drop-off line, summer coming to an end doesn't have to be a drag. In fact, it's the perfect time to be nostalgic and look back at all that's happened! Hence, our Celebrity Superlatives. Are you ready? And the winners are...
(page 8 of 12)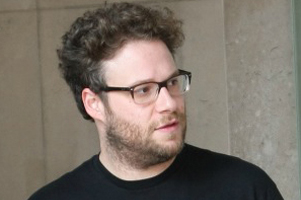 Who says playing the same character in every movie doesn't win awards? It was a close race between SNL alum and Anchorman star Will Ferrell and This is the End co-director and co-writer Seth Rogen. But who doesn't love that goofy laugh?
Move over Tina Fey and Amy Poehler; Rebel Wilson has arrived and has stepped into the spotlight as the female with the best sense of humor. We absolutely loved her in Pitch Perfect and can't wait to see the sequel! Is it 2015 yet?