"I Want To Take That
Leap Of Faith"
Cher Lloyd is one busy gal. Not only did she wrap up a single with Ne-Yo — a track inspired solely on social media submissions from their fans — but her second album is nearly finished... and expected to drop very soon!
(page 2 of 2)

SK: Can you elaborate on what we can expect from this album?
"The more positive energy that you put out, the more that you'll get back."
CL: The album has a few songs that really show off my voice. A few slow songs. A few heart-touching songs, too. I wrote a song about my dad, which, it's very difficult to write a song about someone that you really love. And it's difficult to get it right, too. So I hope I've got it right. And I can't wait for everyone to hear it. I think I'm definitely showing the softer side of me and the edgier side of me, too.
SK: You just recently collaborated with Demi Lovato on her track "Really Don't Care" and have mentioned in a recent interview that you look up to her. Who else inspires you?
CL: I really, really love Nicki Minaj. I've always loved Nicki Minaj. I look up to Dolly Parton. I think she's a great songwriter and obviously has a great personality, too. I just like the way she's so lighthearted and bubbly and fun. There's lots of artists out there that I take inspiration from, but I'd say that definitely Dolly and Nicki are two of my favorites.
Dolly writes her songs as if they were stories. And I've definitely tried to take that and use it in this next album. So hopefully, fingers crossed, we'll see a bit of that.
SK: On the flip side, you're obviously loved by so many people, with girls looking up to you every day. How important is it for young female celebs such as yourself to remain a positive role model? And how are you able to find the fine line between being someone girls can look up to while still being yourself?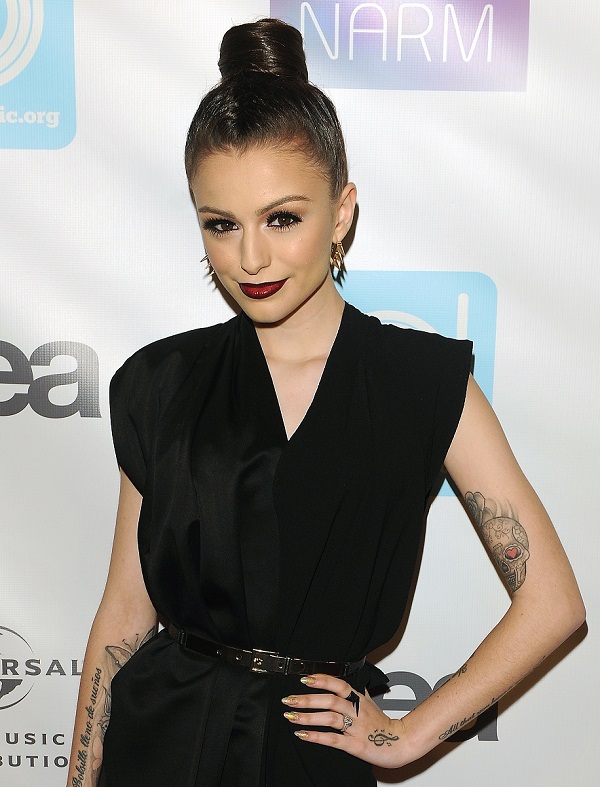 CL: I would say that it's very important for me to be a good role model. But, in saying that, we're all human. We all go through bad times in our lives. And we all hit troubled times, too. The one thing that I would say about this situation is that those celebrities that are going through a rough time, we need to feel sorry for them and not criticize. Because I feel like the more positive energy that you put out, the more that you'll get back. And I honestly believe that. And I feel that if I were to ever experience a troubling time, then people would help me out, too.
SheKnows: With summer upon us, I thought it'd be fun to throw out a couple summer-related questions. First question: What are some must-have beach or poolside items?
CL: I have to have, definitely shorts. I don't wear a bikini on its own. Freaks me out.
SK: Why is that?
CL: I don't know... I just feel naked. I don't like it. I definitely wear shorts with a bikini. It's hilarious, but I still do it. And definitely sunscreen. I mean, you have to protect your skin.
SK: Definitely. OK, next question: What songs are you currently obsessed with this summer?
CL: I have quite a strange playlist. I listen to a lot of '80s music — makes me happy. I listen to pretty much everything. Just because I feel like there's no certain genre anymore. I feel like every genre is mixed into one another. I think that's the strangest thing about music nowadays is that you can't really pinpoint anything.
I feel like there's definitely a gap right now that I'm meant to fill. There's lots of artists out right now. You've got Ariana Grande, you've got Demi, you've got Miley — but I feel like I'm very different. Not in a way that I'm like British and foreign. In a way that my new music; I don't feel like there's anything out there like my new music right now. And that's why it's so exciting. I feel like I might be able to bring a trend back, but we'll wait and see.
SK: And what would that trend be?
CL: I can't tell you that, because if I tell you then you might tell someone else and then that might bring it out.
SK: So we should just wait for your second album to find out.
CL: Yeah, well, the second album, I hope — fingers crossed — that I'll be able to get it to everyone by September, if not early October. So I want everyone to put that date in their diaries and wait for it and get excited.
Listen to Cher Lloyd & Ne-Yo's "It's All Good"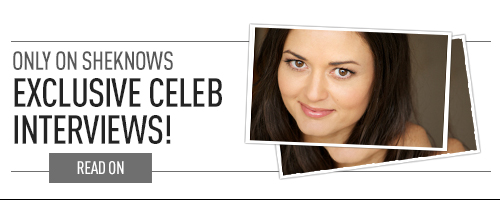 Photo credits: Fruttare, Daniel Tanner/WENN.com, C.M. Wiggins/WENN.com, Tom Thorpe/WENN.com, WENN.com