Throw On Your "Suit & Tie" And "Pop That"
The 2013 BET Awards takes place this Sunday, June 30, and there's no better way to prepare and gear up for the big show than to pop in your earbuds and listen to the nominated hits from some of your favorite artists — from Drake and Rihanna to Justin Timberlake and Kanye West.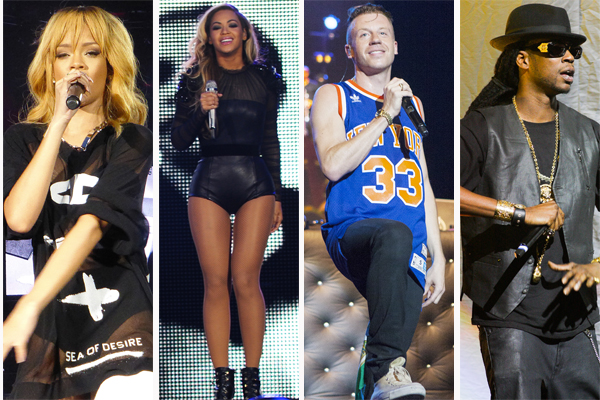 The playlist
Listen to the entire BET Awards playlist below — and don't forget to subscribe on Spotify!
Warning: This playlist contains edited, radio-friendly tracks, but kid-friendly? Not so much.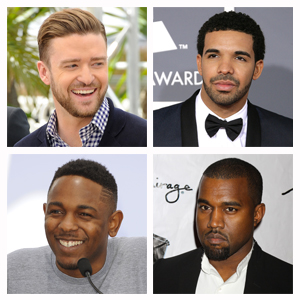 More about the BET Awards
2013 BET Awards nominations
BET Awards: Kanye West's performances through the years
11 Things you didn't know about Drake
Images: Drake: Adriana M. Barraza/WENN.com; Justin Timberlake: WENN.com; Kendrick Lamar: Daniel Tanner/WENN.com; Kanye West: DJDM/WENN.com; Rihanna: Craig Harris/WENN.com; Beyoncé: Danny Clifford/Hottwire.net/WENN.com; Macklemore: WENN.com; 2 Chainz: Aaron Gilbert/WENN.com