Pretty Little Liars: Best messages from A

Better watch
your back, b*tches
With the new season of Pretty Little Liars finally here, we take a look through
the past at the top 20 creepiest and best messages from A!

"A" has made stalking her prey through text messages and random notes an art form. There may not be another character in the history of TV that has ever been as creepy and clever as this elusive villain. Over the last few years our little mischief-maker has proved she's a force to reckoned with, so we complied a top 20 list of her evilest and most bad*ss messages yet. See which ones made the cut!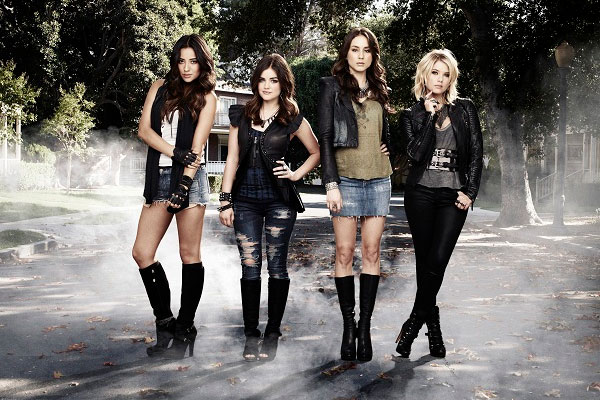 20. (To Aria) Maybe he fools around with students all the time. A lot of teachers do. Just ask your dad.
19. Buckle up b*tches, nothing is like it seems.
18. In season 3, A sent the Rosewood police a tip that the girls had Ali's murder weapon.
17. Dead girls can't smile.
16. No fun chugging lake water, is it? Choke on this, b*tch.
15. (To Spencer) Someone close to you will pay for your loose lips. (The threat seems pretty legit as it comes attached to a wreath that reads "Deepest Sympathies.")
14. Nosy b*tches die.
13. Mona's almost gone. Hannah's next.
12. Life is but a dream, Hannah. And I'm your nightmare.
11. Dying to know who I am? You'll find out.
10. Mona played with dolls. I play with body parts. Game on, b*tches.
9. What fun, two liars under one roof. You're making it so easy.
8. (To Hannah)  An exterminator to take care of the "infestation problem in the basement."
7. A called Doctor Sullivan and only had Sullivan's voice playing on repeat. Ewww, chills.
6. The weakest link is the easiest to break! Snapping yet?
5. See how easy it is for me to get your blood? (This one was left on a Ouija board, which really ups the creepiness factor.)
4. I'm saving you for later.
3. It's my turn to torture you.
2. Reminder — I own you.
1. And the one that started it all in Season 1: I'm still here, b*tches, and I know everything.
The stalking continues this season on Pretty Little Liars and you can expect to hear a whole lot more threats from A, like this one: The truth won't set you free. I'm going to bury you with it.
More Pretty Little Liars
Pretty Little Liars: Has Spencer really gone to the dark side?
Pretty Little Liars recap: Spencer is the enemy
Pretty Little Liars sneak peek: Is Ali alive?
Photo credits: ABC Family