The crickets.
It's the crickets chirping in the air that signal the end of summer to me here in Michigan. The nights get cooler and the crickets chirp louder and more often. The sun, which never seemed to set just a few weeks ago, goes to bed by 9 pm.
And it is this late August setting that always, always reminds me of the time I first breastfed in public. Because it was 11 years ago on a late August night that I finally took the plunge and breastfed my newborn in public.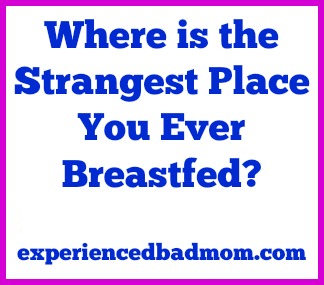 My son and I were not good at breastfeeding. It was a long, labor-intensive process to get it down. (I shared the sordid details years ago here).
So breastfeeding in public was a big deal for me. First, it was in PUBLIC. Second, I barely had a handle of giving him milk from my breast in the comfort of my own home, so I was a bit stressed about feeding him OUT THERE.
So where was the first place I ever breastfed in public?
A rodeo!
Yup, my husband and I attended a rodeo with our newborn. We took advantage of a pleasant summer evening, headed to the local fairgrounds, and sat on the hill overlooking the arena watching the action. There were barrel races, lassos galore, and more. When the baby got hungry, I fed him.
Turns out the rodeo would be the strangest place I would ever breastfeed in public, too.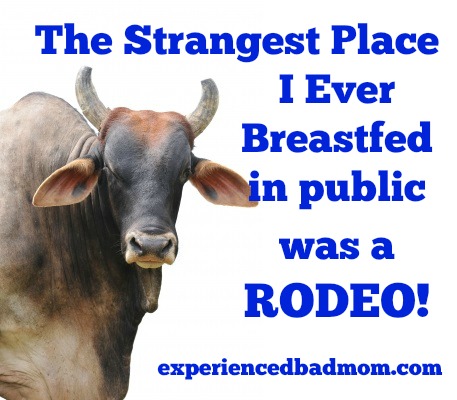 Which got me thinking.
What about you? Where was the first time you breastfed in public or the strangest place you breastfed? If you didn't breastfeed (no judgment here!), did you ever prepare a bottle in a crazy place?
Image courtesy of  Gualberto107/Freedigitalphotos.net 
This is an article written by a member of the SheKnows Community. The SheKnows editorial team has not edited, vetted or endorsed the content of this post.
Want to join our amazing community and share your own story? Sign up here.