Weston's nursery was a labor of love throughout my entire pregnancy. I obsessed over it from the moment we found out we were expecting (even before that if we're being completely honest!) to the moment that Weston was born. My original vision was COMPLETELY different from where we ended up, but I wouldn't change a single thing. It's so absolutely perfect, and it's my favorite room in the house. 
Originally, I pictured a tranquil and serene space with soft colors and baby animals everywhere. But, once we found out that we were having a boy and saw the most adorable Monsters Inc bedding ever at Babies R Us, it all changed. I took the monsters theme and ran with it, and this is where we ended up.
Weston's room is bright, fun and so cozy. Everything about it screams little boy, and I hope that he loves it as much as I do someday. He seems to already love staring at all the bright colors, and I tell myself that he's obsessed with his Sully stuffed animal.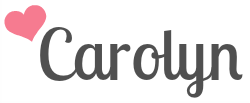 This is an article written by a member of the SheKnows Community. The SheKnows editorial team has not edited, vetted or endorsed the content of this post.
Want to join our amazing community and share your own story? Sign up here.