Thankful Thursday seems to be a fairly common theme for bloggers. I've never taken part, but today seemed like as good of day as any to try and remember the good things in my life. I find it too easy to get consumed in my grief, feeling sorry for myself, and generally feeling pretty crap about life. I hope to spend at least a little time each week to reflect on the things I can be thankful for.  
Gratitude is not only the greatest of virtues, but the parent of all the others. -Cicero  
I'm thankful for:  
1. My family - My wonderful and supportive husband
Continue reading at http://dear-finley.blogspot.co.uk/2012/09/thankful-thursday_13.html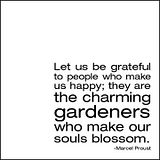 Lisa xx
Finley Arthur Sissons 23/03/2012 - 26/03/2012
This is an article written by a member of the SheKnows Community. The SheKnows editorial team has not edited, vetted or endorsed the content of this post.
Want to join our amazing community and share your own story? Sign up here.