My handy Left's Hander's Desk Calendar
noted the Handedness Research Institute the other day. Started in 2001, its aim is to advance scientific understanding of handedness – left-handed, right-handed or ambidextrous.
From the looks of the website, it could use some funding. Not surprising, I suppose, because only 8-10% of the population are left-handed. Many of the articles I've read on left-handedness noted that lefties are simply under-represented in research. They may be under-represented in the caring department as well.
I found the page on left-handed writing (go figure) particularly interesting because it explained how left-handed people write differently. Lefties don't just write the opposite as right-handed people. The following image illustrates, for example, how a lefty should position her paper.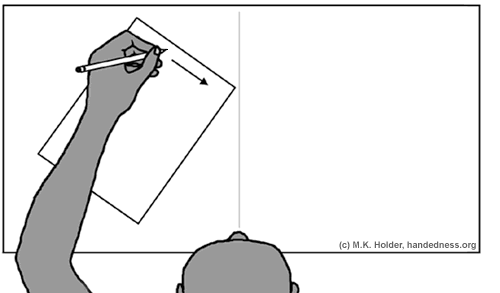 Read the full post on anotherjennifer.com
This is an article written by a member of the SheKnows Community. The SheKnows editorial team has not edited, vetted or endorsed the content of this post.
Want to join our amazing community and share your own story? Sign up here.