This article was written by a member of the SheKnows Community. It has not been edited, vetted or reviewed by our editorial staff, and any opinions expressed herein are the writer's own.
CityMommy, Elahi Yoga and ReziClass are hosting four spectacular events in New York City this summer for moms and moms-to-be. Not only will a portion of the proceeds be donated to YAI Network, but they won't cost anything to attend! They're FREE!
Each event will have excellent speakers, mocktails and munchies. There will also be shopping at boutique trunk shows that are selling relevant products, as well as many chances to win great raffles and giveaways!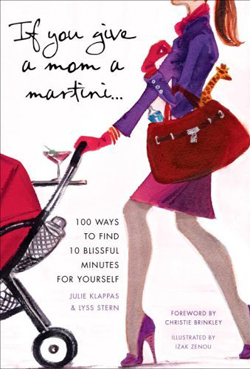 The four-series event kicks off with "Ladies' Night" on Thursday, July 21st and will feature Diva Mom Lyss Stern. Ms. Stern, co-author of If You Give A Mom A Martini, will share valuable tips from her new book. To register, CLICK HERE.
Think you've got yourself a gifted tyke? Then you'll want to come out for the "SmartCityKids Special Event" on Thursday, July 29th. SmartCityKids will give a valuable introduction to NYC's Public Schools for pre-k and up, including their Gifted & Talented Programs. To register, CLICK HERE.
Expecting a baby? Then put down your dated copy of What To Expect When You're Expecting and attend the "Sweet Pea Baby Planners Special Event" on Wednesday, August 11th. Sweet Pea Baby Planners will share expert advice on the best baby gear for you and talk all-things baby registry! To register, CLICK HERE.
And, finally, the four-part series event will end with "Mommy & Me 101," on Wednesday, August 18th. At this special event ReziClass will tell you all about valuable classes that are especially geared for babies – such as massage, music and yoga – and of course there will be shopping, too! To register, CLICK HERE.
All four events begin at 6:30pm and end at 9:30pm and will be held at Elahi Yoga which is at 130 E. 65th St. between Park and Lexington.
As a mom-to-be (I'll be less than three weeks from my expected due date), I'll be at the first event so be sure to come check it out, too. After all, it's free!!
~Reedu blogs at ReeWrite and The Huffington Post