This article was written by a member of the SheKnows Community. It has not been edited, vetted or reviewed by our editorial staff, and any opinions expressed herein are the writer's own.
Since my arrival into the world of parenting almost 16 years ago, a large portion of my New Years resolutions have been lumped into the category of "trying to become a better parent." I am sure if I left my list to democratic family determination, the list would be longer. The thing is, those people, my family, are kind of crazy. No one should be taking life advice from them. Especially my three year old, where every day begins with the resolution to keep her from killing herself. I hope that someday that fear instinct will kick in for her. . .
So this year, I'm keeping it simple and created a list of five resolutions that I will NOT be making as a parent.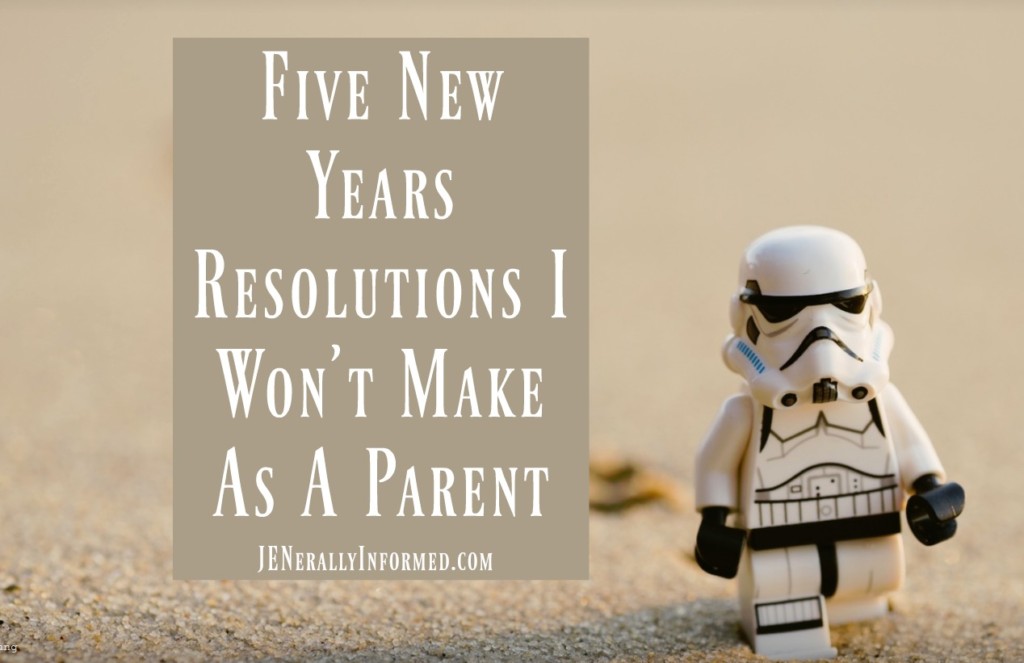 I will NOT be resolving to attempt to learn and adopt my children's slang.
This last week I was introduced by one of my teen daughter's friends to the concept of something being "Gucci." If you are like me and need a little slang definition; something being Gucci means that particular "something" is fancy, fab and cool. After hearing said definition, I promptly resolved to never use it in my communication. EVER. Because nothing says "pathetic" like a mom trying to keep up with modern vernacular. Plus, there is nothing wrong with my current "fab" vocabulary.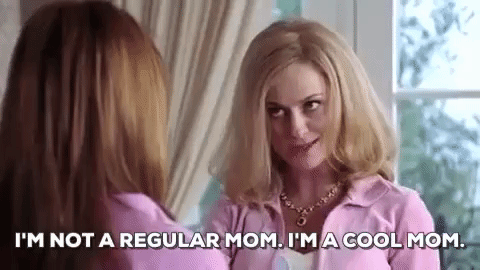 I will NOT be resolving to imagining bedtime is ever going to be anything different than what it currently is. Horrible.
Every night after the tears, tantrums and wailing of trying to put my children to bed is over, almost miraculously I have the ability to minimize what just happened. Likely it is an evolutionary trait that allows humans to have more than one child. Unfortunately this magical coping ability leads to the illusion that the horrors of bedtime are actually fixable with a little more effort and planning. Like there is some golden solution sitting on the pages of a parenting book. . .
So right here, right now I am putting it in writing: Whatever you try it WILL NOT WORK. Remember that even the sweetest of kids turn into unrelenting jerks at bedtime. The sad truth is that toddlers, kids, and teenagers will never value bedtime. For that matter, neither do single or newly married adults. The first day you really learn to appreciate a good night's sleep is a week into the reign of terror imposed by your first newborn. By that time, it is far, far too late.
I will NOT be making a resolution to buy my kids everything they want.
"Huh?" you say, "I don't do that!" but when was the last time you gifted your kid socks for their birthday? That was almost an expected gift for most of us during our growing up years, right? And we were grateful to get them!
So listen up kids, if you come to me and start a conversation with the likes of, "everybody has one!" I want you to know that you will walk away from that transaction sorely disappointed.
I guess my kids could bottle up that rage and disappointment over the neglect of not having this years iPhone and become a poet, or hardscrabble rapper. . .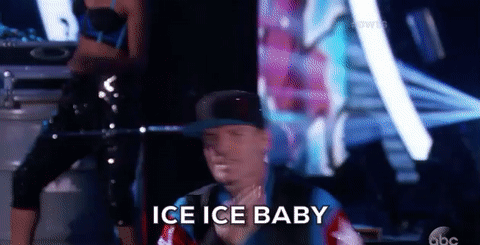 I will NOT be resolving to "fill all our moments with magic."
I don't know who came up with the whole idea that parents need to be the "magic makers" for their kids, or even that we need to keep them busy and occupied all day long. When I was young if I told my parents that I was bored, my dad would open up the front door and tell me, "There is a whole world right outside this door waiting for you to explore." That was how creating magical moments for your kids was done back in the 80's. Kick them out of the house with the expectation of only seeing them around dinner time.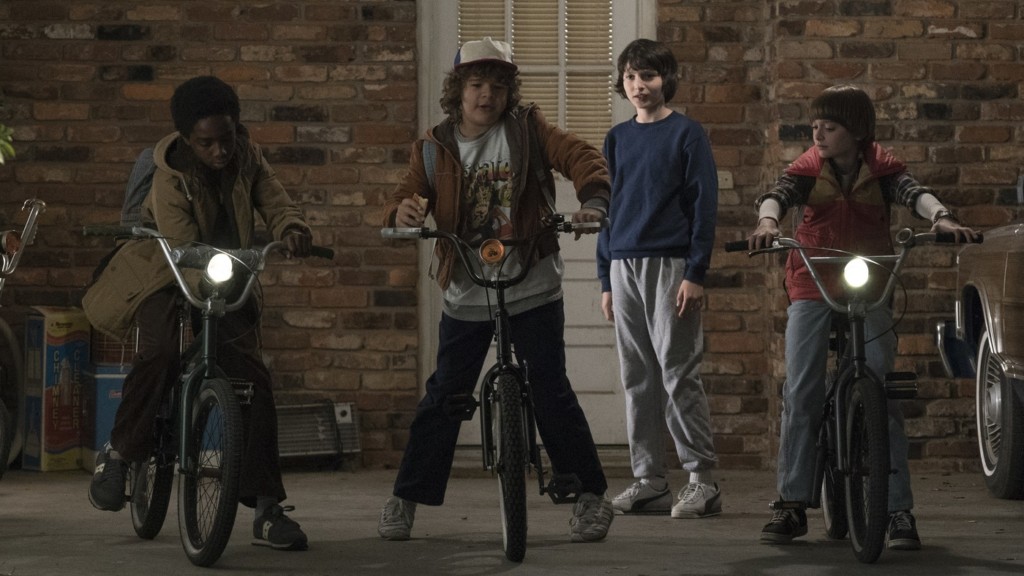 Even though I grew up way outside the realm of helicoptering, sending my kids out that same way is tough for me, so along with not feeling obliged to be a magic maker, I probably won't be practicing extreme free ranging all that much.We have a big yard and a nice cul de sac, so.....
Anyways, this year I will not be resolving to turn myself inside out to keep my kids occupied and happy. I can however resolve to be more present and pleasant. Putting away my phone, stepping away from the computer and also having the NERF guns primed and ready when I feel the kids need a bit of humbling. Sometimes I might allow them their own weapons, but only sometimes.
I will NOT be resolving to spend less time in my yoga pants.
Nope, sorry Charlie. This is so not going to happen. Unless you want to bring back the mumu?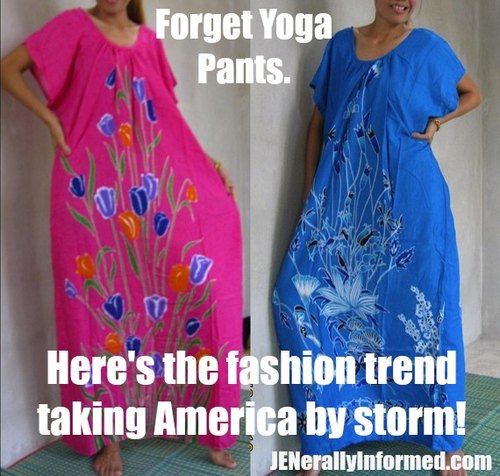 Queen Mom Jen