I've had a bunch of moms-to-be ask how we prepared Cooper and Grace for Weston's arrival. I figured I could blog about it and hopefully help a bunch of people! (and dogs!) 
My biggest piece of advice is to NOT make a big deal out of it. If you freak out about it, your dogs are going to freak out about it. They go by your cues, so if you're calm, they will be too. 
I wish I had a bunch of tips of things to do to help, but I really don't. We didn't really do much to prepare Cooper and Grace, and it went really well.
Here is our story:
Cooper and Grace could definitely sense that something was going on with me throughout my whole pregnancy. They both wanted to snuggle with me all the time, and Cooper got very over-protective when strangers came around. 
When the time finally came for Weston's arrival, we headed to the hospital, and left our dogs at home. We had people to let them out and visit with them, and figured they'd be more comfortable at home. Since our labor was the longest thing ever, that plan changed. Cooper and Grace went and stayed with Jake's parents and then they brought the dogs back to our house the day we brought Weston home. We sent a onesie that Weston had been wearing home with Kim and Frank so the dogs could "smell" Weston before he actually was introduced to them. 
We wanted to make sure that the dogs were home when we came home, and Jake carried Weston in. Jake set the car seat on the ground, and let Cooper and Grace both sniff him before going outside. Then, we let each dog get a closer look at Weston. This involved sniffing, nudging, a little pawing and a TON of kisses.
After a couple minutes, both dogs were satisfied that Weston was fine, and they went back to normal. We made sure to make the experience a positive one for them, and let them do their investigating. Some people are funny about dogs licking babies, but we figured that Weston will be growing up with Cooper and Grace, so they better get to know each other!
Both Cooper and Grace were very curious about Weston the first month or so. Every time he'd cry, squeak or was doing tummy time, they were right there ready to "help". Every time I was in the nursery feeding Weston, they'd come and lay between us and the door, standing guard. It melts my heart just thinking about how protective they were of "their baby".  
Grace still likes to check on him, but Cooper is always by Weston. It's the cutest thing. Cooper brings Weston his toys daily, trying to "teach" Weston how to play fetch. Weston has started taking notice of Cooper and loves to grab his face fur while Cooper is kissing his hands. Cooper is so good with him, and just lets Weston tug on his fur!
I can't wait for Weston to be old enough to start playing with his dogs. I know they're going to have so much fun together, and get into so much trouble! :)
________________________________________
I talked to a couple other moms with dogs to see if they had any tips for me to share, and this is what they had to say:
"Bailey gets SO excited (and crazy) when we first walk in the door that we figured it was best to bring baby (and all of our stuff) home with no chaos. Once we were settled, Jason brought Bailey home to meet her baby sister and it was a nice, calm experience for everyone - thank goodness!" - Kristin, Mama & Mou
"We played videos of crying during our pregnancy, set up all the baby stuff early, made sure that the dogs still had "their spots", brought home a blanket for them to sniff and came home with treats and new toys for them." - Sarah, Midwest Pillowtalk
"Bring home a blanket, hat or something the baby wore on the first day before actually coming home so the dog recognizes the scent. Play with the dog at kid level - do things that kids do (pull hair & ears, take food, etc) to get the dog used to it BEFORE the baby does it. Take your dog to obedience training if needed." - Bridget, Life as Bridget Knows It
"My biggest piece of advice is to let your dog discover your baby! Let them lick (just a little) and don't shelter your baby. You want them to grow up to be friends and you don't want the dog to be afraid of the baby." - Ruthie, Chronicles of Ruthie Hart (Ruthie did a whole post on it here!)

"Bring a blanket home from the hospital & stay with the dog while they're with the blanket to show them that the baby's things aren't toys. Be in the moment when baby and dog first meet - you don't wnat to be behind a camera if your dog shows any behavior you aren't expecting. Praise constantly for calm, gentle behavior. Continue to show affection to your pet - especially in front of the baby. Never leave baby and dog alone - even if your dog is the most calm dog in the world... Something as little as the dog jumping off the couch with baby on it could cause baby to topple over. Remember that dogs are animals - even if we treat them like our children. Be present and active when visitors are at your house." - Sarah, Life, Love & Dinner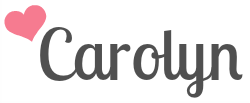 This is an article written by a member of the SheKnows Community. The SheKnows editorial team has not edited, vetted or endorsed the content of this post.
Want to join our amazing community and share your own story? Sign up here.