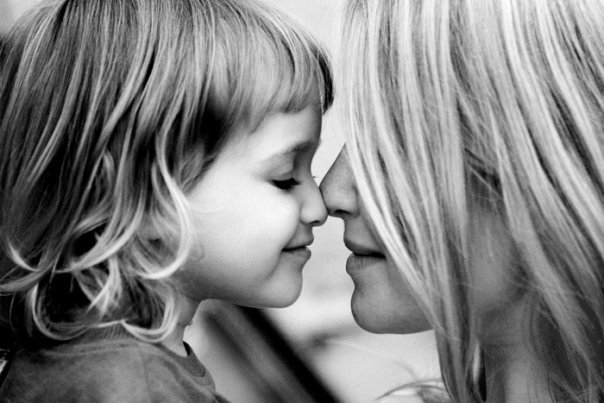 Every so often there are these quiet, unexpected moments in the day that cause me to reflect on the kind of mother I am and strive to be. After a long day of going a million miles an hour I often stop and wonder: did I pay enough attention to my kids today – beyond maintaining a routine and schedule? Did I play with them enough or was I too busy being busy? Am I showing them that I love them? Am I giving them the comfort and security they need to grow up to become strong, confident individuals? Am I a good mother?
It was a Thursday night and I had just answered the "where's my paci?!" distress call from my two year old daughter who had been in bed for a couple of hours. I found her paci buried deep within her covers and tucked her back in. I quickly turned to leave the room, as I had done every other time I played "Paci Patrol", but this time something stopped me. I turned back, knelt down beside her and began gently stroking her hair. Watching her sleep I began to wonder why I hadn't done this more often and why my first instinct was always to leave her room as quickly as possible after satisfying her request. Was I afraid if I lingered I would prevent her from falling back to sleep? Was I afraid it would counter balance her "self-soothing" that she mastered as a baby when we let her "cry it out" in her crib all those times? Has my quick reflex to flee the room, deprived her of special memories that she could reflect on later in life?
I think sometimes we get so programmed that it is easy to overlook the simple things that make us good mothers. Sure we value our time with our children when they are awake but what about those unexpected moments in the middle of the night when they need us to get them a drink of water or find the missing paci? Yes we are exhausted, but if we let them, those moments can allow us to see our children with a fresh perspective, able to appreciate their innocence and provide comfort that only a mother can. Its times like this that cause me to reflect on my day and my actions toward my children, remembering all the times I raised my voice and was frustrated, and wonder, am I a good mother?
Can you relate? I look forward to your feedback.  Blessings!

This is an article written by one of the incredible members of the SheKnows Community. The SheKnows editorial team has not edited, vetted or endorsed the content of this post.
Want to join our amazing community and share your own story? Sign up here.