Shopping for a new lunchbox, for so many families, is that tradition that marks the passing of each new school year. My soon-to-be kindergartener is so ridiculously excited about finding a "big girl lunchbox" that you'd think the thing actually included a lifetime supply of cotton candy.
If you're in a similar boat, here are a few of our favorite, parent-approved, cool lunchbox essentials seen on Cool Mom Picks. And we see a lot of stuff. From unique brown bag alternatives, to eco-friendly items that go inside, to snacks that won't be immediately swapped at the lunch table. Hopefully these help make back-to-school shopping a little more fun.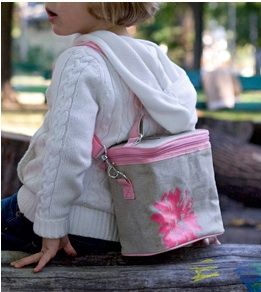 1. When design matters to you, SoYoungMother's lunch bags are a refreshing change from all the licensed character stuff. But what makes these bags super cool, quite literally, is their phthalate-free and lead-free insulation. And we love the versatile straps that can turn the bag into a backpack or messenger bag for hands-free carrying.
2. As a plastic bag alternative, bento boxes are simple to pack, clean and reuse. These adorable Japanese bento boxes by Shinzi Katoh have rigid construction that will keep whatever is inside from being squished or otherwise mangled, even in a soft lunch bag.
3. If lunches require a fork and spoon, the bamboo utensils from Bambu are an eco-friendly alternative to plastic-ware. Just make sure your kids bring them back home in the bag at the end of the day.
4. Switching from plastic baggies to something less disposable in the lunchbox is definitely a commitment that's not for everyone. Bentos are a great choice, but we also like the reusable snack bags from Itzy Ritzy, which keep those apple slices and Goldfish crackers safe in style. The zipper closure also makes clean-up a little easier than Velcro.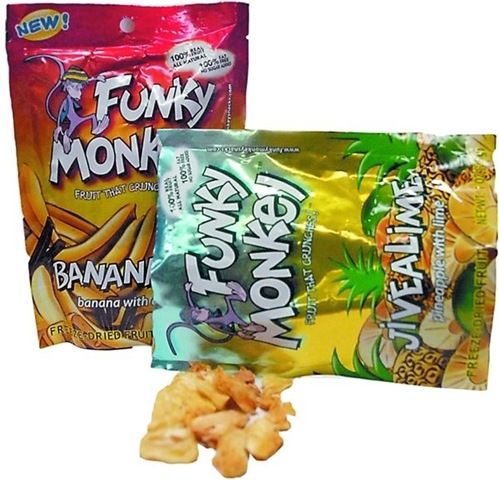 5. We've all seen what happens to a banana after a few hours in a lunch bag. A safer bet are Funky Monkey's dehydrated fruit snacks in cool flavors like Bananamon and Purple Funk. Though kids gobble these up like candy, all the sweetness comes from fruit, not added sugar. Your kids' teachers will thank you.
6. If you want a non-greasy, not-so-fatty alternative to chips, Revolution Foods is a great company and their Organic Popalongs are yummy. The kid-friendly flavors range from sweet cinnamon to savory cheese. It's like de-junking the junk food.
7. Before you invest in water bottles for your brood, consider personalizing the outside with Custom Sigg Bottles at Cafe Press so the bottle you buy doesn't walk home with some other child from school. Upload a cute photo (the one above is my own daughter, with photo by the talented Torrie of Shifting Life), bold graphics or even your own text for an easy-to-personalize water bottle right in time for that first day of school.
8. If you have a kid with allergies or your kid's classmate does, Divvies is a parent's lifesaver. They make wonderful treats from cookies to popcorn to jellybeans, all free of the biggest allergens. Make sure to keep the cupcakes in mind for birthday party day.
9. One way to keep the same old turkey and cheese or pb and j interesting, at least for you, is with Lunch Punch. They're like cookie cutters in all kinds of shapes, only made just for sandwiches. And they don't leave behind much more than the dreaded crust. (Cue horror music.)
10. For all those other lunchbox items that you want to see again -- like, say the lunchbox itself? -- skip the permanent marker and stock up on name labels. Mabel's Labels is one of our favorites, and it doesn't hurt that they've been an early and active supporter of bloggers. They've got so many options in their value packs, you'll be able to label things you never realized needed labeling. Let's face it, there are some kids do manage to come home with just one shoe.
Liz Gumbinner along with her partner Kristen Chase are the publishers of the popular shopping and design blog, Cool Mom Picks and Liz is also a Blogher Style Contributing Editor For plenty more cool picks, visit their back to school shopping guide launching in early August! Many thanks to CMP associate editor Christina Refford for her help in compiling this list.