This article was written by a member of the SheKnows Community. It has not been edited, vetted or reviewed by our editorial staff, and any opinions expressed herein are the writer's own.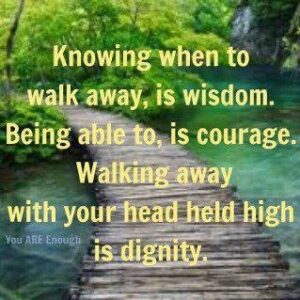 I'm sitting here trying to pinpoint why I'm so bothered by Melissa's blog post "An Open Letter: Contemplating Divorce? It's Hard!"  I came across this post the same day I was interviewed for CBC about my life after divorce.  I was nervous about the interview.  Once we got to talking however, the questions and answers flowed and I relaxed.  The interviewer and I ended up laughing quite a bit and it was, dare I say FUN!  Reminiscing on how I came to my decision to end my marriage and how I handled the inevitable divorce brought emotion back to the surface but it also made me proud of my story.  I wear the 'badge of honor'.
Later that day, I saw Melissa's blog post with the above title.  Immediately I was a little put off.  I'm not fond of 'open letters' as they indicate a one sided conversation.  However, after avoiding reading the post for a few days out of a fear of frustration I finally caved in and read it.  Why? It had gotten a huge reaction from readers and I couldn't help but get in on the conversation.  As a self published author of a self help guide for women navigating divorce, this was my passion and specialty after all. 
Here's my problem with Melissa's letter to a 'friend'.  It is a perfect example of 'do as I say but not as I do'.  After she discusses her happy love life now (they're the couple that make everyone so sick because they're so great together...) she does go into detail about her struggle.  I agree, divorce is a struggle.  It is a very personal struggle though just as the decision to end a marriage is very personal.  My problem is she advises her friend not to get a divorce because 'it's hard'.  So many of the best things in life are hard and if we don't make mistakes and fail, how do we ever grow or find the love Melisssa has now found?
Instead of giving her friend practical advice and tips on how to get a divorce, she lectures her on the reasons why she shouldn't bother.  Should her friend listen to her and continue in an unhappy situation because the alternative is hard?  I don't think so.  What a woman needs from her friend if she is thinking about divorce, is support and tips not a recital on the struggle.  There is so much negative press on divorce, what a woman needs is a positive outlook.
Here are some of the reasons why it's worth it:
STARTING over, the NEXT CHAPTER, RENEWAL, transition, CHANGE, setting NEW DREAMS
re-DISCOVERY, SOUL searching, SELF LOVE, new GOALS, NEW people, places and things
 ME time,re-CONNECTING,opportunity, chance for LOVE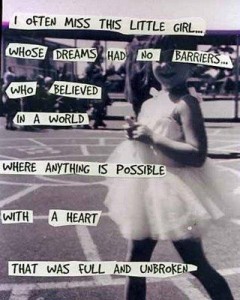 source; Pinterest
Here are 5 ways children can benefit from divorce; 
1  have a better one on one relationship with their parents
2  learn to be adaptable and become stronger adults
3   meet new people and have new experiences
4   develop empathy for others due to their own challenges
5   have a chance to observe love
Here's 5 ways you can benefit from divorce;
1 removing yourself from abusive and controlling behaviors will set you free to re-discover your spirit
2 you give yourself a chance at finding true love
3 you meet new people you never would have, inside your marital boundaries
4 you discover new hobbies and even may begin a new career
5 you become self reliant and this is key to growing older with dignity
Before telling people it's a terrible idea to divorce remember there is always an upside and lots of positives to the struggle that is divorce.  Most people end up happier and proud of their journey.  There, I said it and I feel better.