This article was written by a member of the SheKnows Community. It has not been edited, vetted or reviewed by our editorial staff, and any opinions expressed herein are the writer's own.
Runner's World   Magazine  has declared February the month of "Run-Mance" and has been featuring stories of couples who met each other through running. This got me to thinking about couples where only one of the partners is a runner. What is it like to be the one who doesn't run?  I can only go from the feedback I've personally received over the years from my husband, but in our household it looks something like this:
You will wake up in the wee hours of the morning alone, because she is out getting her run in before she has to get ready for work.
You will worry about the danger of her running alone in the dark, so you will buy her a Road ID band and a flashing LED light because it will make you feel better about her safety.
You will get used to her workout clothing taking over the whole closet in the Master Bedroom.
You will understand that her workout clothing will take up more room in the suitcase than her regular clothing. You will soon learn that your stuff will just have to fit in the duffle bag.
You will be awakened out of a sound sleep in the middle of the night by her jumping up out of bed, cussing a blue streak, because the muscles in her legs are cramped up tighter than an Olympian's spandex.
You will be surprised when her hair is worn in any style other than a sweaty ponytail.
You will try not to laugh when you see her limping down the stairs sideways like one of the walking dead, accompanied by various amounts of moaning and groaning. You will learn that when you say, "Wow, that running sure is good for you", you will be asking for a litany of all the ways that running really IS good for you and a suggestion that you should give it a try.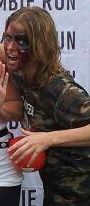 You will know that when she is injured, if you gently suggest she might want to take some time off to heal, you will have more success than if you harp on her to go and see a doctor.
You will hate that she comes to bed smelling like Ben Gay, wearing her sports bra and/or dressed in her running clothes for the next morning, so she will have no excuse NOT to go for that 5 AM run mentioned earlier.  
You will come to understand that she needs to run to "take care of the crazy" and that a runner's crazy is a special kind of crazy which we proudly embrace and wear around like it's a badge of honor.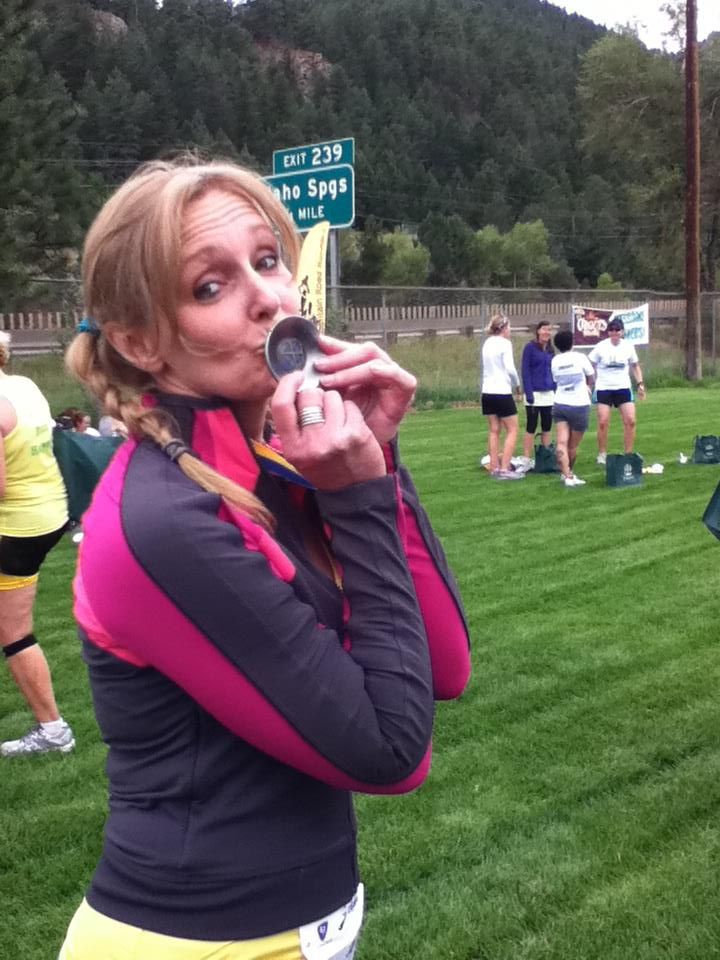 And sometimes, she may even talk you into entering a race with her, but even when she can't talk you into it, you will be there at the finish line, ready to snap her picture as she crosses, because that's what you do.  
PS. My husband's feedback on this blog is that it's a good list, but, I should have included that he is also holding all my crap at the finish line.
If you're gonna get in the saddle, you'd better be ready for the ride.