This article was written by a member of the SheKnows Community. It has not been edited, vetted or reviewed by our editorial staff, and any opinions expressed herein are the writer's own.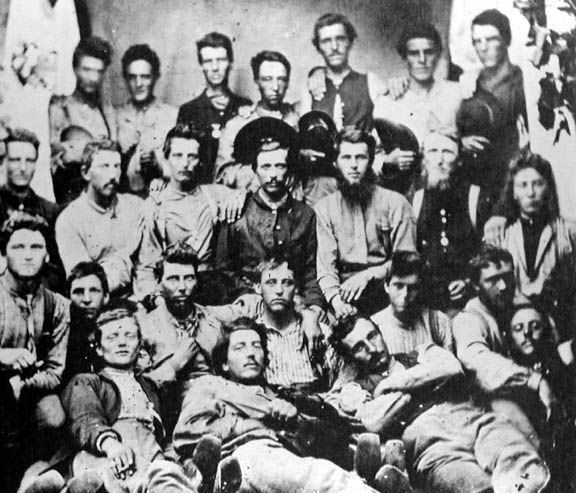 I don't know if I've told you, but I'm in my second marriage. While the first one ended in complete misery and continues to do so, even in divorce, it doesn't mean I didn't learn a ton and didn't take away any wisdom that I was able to bring to my current marriage.
When I walked into my first marriage, I was 32 and wanted to be married. I wanted a life partner. I fell head over heels with my boyfriend and turned away from the red flags that warned me of his alcoholism. Yes, I was a fool. Big time.
With my second marriage, it was different. I had already done the marriage 'thing'. I wasn't in any hurry. My biological clock wasn't pounding in my ear,  I had a much stronger sense of self worth and I had learned a few things about how to properly treat a man.  So when I walked down the aisle, er, hall, since we were married at city hall, I was sure of a few things that I wasn't in my first marriage.
I hear women and men say, 'happy wife, happy life' and this is absolutely true. But what about the men? Happy husband, happy….what? I'm not sure, but I am learning what makes a man's heart full and I've experienced the direct results of this. 
With that said, this is a list of 10 ways I've discovered what makes my man's heart sing.
I've broken it down into two posts, because info overload causes us to say, 'forget it, that's too much!' Honestly, take one thing at a time. Work on it, master it, then come back to the next one.
I'm telling you, if you do these things for your man, it will set you apart from other women. He will place you on a pedestal and love you like no other woman has ever been loved before.
1. Let him be a man.  I could go off on how society has totally emasculated men and taken away their role, but I won't. What I will say is, let him be a man. Just let him try it. Nudge him towards it, if he's forgotten how. Even if you can do everything he can do and better, let him kill the spider and open doors for you. Let him get his hands dirty without you micro-managing and nit picking his work. Give him permission to be your knight in shining armor, allowing him to treat you like a lady, and he very well may step up to the plate.
2. Edify him to others, while he is present. Everyone one wants to know they make a difference in someone's life.  People want to know they are looked up to, to a certain extent. We all have natural abilities and gifts, and your man is no exception. Your job is to find them, and then let people know. Edify your husband when he is and isn't around. Let people know you are proud of who your husband is, what he does, and why. You are with him for specific reasons, let it naturally come up in conversation. It creates credibility and trust towards your husband.
3. Make sure he has cash to blow on whatever. This may not be how it is in your home, but I'm the person in charge of finances. My husband recognized that I enjoy working with finances and for him, finances were exhausting, so he asked if I would take over and I gladly accepted. When we got married we both had attorney bills out the wazoo from our divorces, and about $10K in credit card bills. I put on my blinders, followed the War On Debt plan, and have paid off more than $10K in approximately six months.
In the meantime, however, I had forgotten that when one feels deprived, it can get ugly and that goes for men, too. My husband works hard to give us an amazing home, beautiful things, and more. I'm not about to tell him he can't spend any of it, but he also recognizes that our main goal it to be totally debt free within a certain amount of time.  So I figured in an extra $100/month for him to blow and he's a happy camper. I don't ask him what he spent it on, I don't ask him how much he's spent. It's his. (ppppsssst, given this freedom, many times he spends that cash on the family, because it's the family that brings him the greatest joy.)
4. Support him. Support his dreams, his vision, and interest. Our interests vary greatly, but I support my husband in his interests.  He used to own a whiskey distillery and still owns the equipment for a small set up (can it get anymore manly? Nom.) He hardly drinks the stuff. He's mostly into it for the challenge to see what he can create, how to refine the recipe and, over the years, has distilled some amazing whiskey. In fact, his recipe is used by micro distillers around the world.
I, on the other hand, have no interest in whiskey or how it's made. At all. But if and when he decides to start distilling again, I will be the first person to say, 'awesome, what can I do to support you with this?'  The science behind it brings him such great joy and watching him do his thang is really cool, I can't imagine denying my support.
I support him in his decisions around our family. I trust him. I trust that he takes the whole of our family over his individual wants when making every decision. Believe me, it far easier to choose what we want and what we feel we 'deserve' over someone else's wants. Don't get me wrong, we talk over major decisions that have an impact on the family, but I know where his heart is at the base of all his decisions.
I  also support him in front of others. I want others to see and understand my support for him. That raises his belief in himself, giving him the confidence to do what he needs to be done.
Support your man. Tell him you believe in him and his dreams. You are his solace in a world of dream stealers. Be the one who protects them for him. Be his biggest fan.
5. After an Argument, Come Together. This one I learned from my husband. When we argued at the beginning of our marriage, (yes, people argue even in the beginning of the marriage. Especially when blending two families.) I would go and sulk.  Boo-hoo. Poor me. Talk about ego.
On the other hand, my husband would quietly come up behind me, wrap his arms around me, nuzzle his face into my neck, and just hold me. Talk about humility. For a while, it was him coming to me. We are two very different people. I need a moment to diffuse, then I come around. He comes around moments later. Regardless, we come around and we come together.
There are times we do argue in front of the kids. I know, many people say do not, but it happens. I'm of the mindset, if we don't teach them how to argue and then come together, who will? Just be sure to not forget about coming together after and showing compassion.
Ok! That should keep us busy for a while, right? No one ever said it would be easy, but it truly becomes a labor of love, and we start to look forward to the 'work'.  Eventually, it becomes second nature and people start asking you for your secrets.
In a couple of days, I'll post the last five. In the meantime, if you find any of this useful, please use the social buttons below the post and share with others.
In the comments below, tell me which ones resonated with you immediately and which ones didn't. I'll let you in on a secret. The ones that you thought were disgusting and horrible in a no good way, and you said, 'no freakin' way would I do that'? That is exactly the one you need to work with most. Buggers, right? Right.