Earlier tonight, I put on my casual-dress-professional-cold-weather attire and went to an exclusive preview tasting at a chocolatier. I sipped great wine, ate fine chocolate, and mingled with friends, old and new. We exchanged lighthearted conversation about our blogs, and weighed in on other recent events many of us have attended. I exchanged hugs, social kisses, and sincere thanks to the people who hosted and invited me. And I did it all with the utmost sincerity. Of that, you can be sure. No one knew that, for about a week, I've been dealing with a persistent, painful bladder infection that has me cringing every time I pee. (A.K.A. "self-cath," but whatevs. Peeing is peeing.) No one probably imagined that, every night for the past three nights, severe bladder cramps have kept me up late and have almost brought me to tears. (Well, not really close to tears -- but only because I have a pretty high threshold for pain. I've grown "accustomed" to it, if that's even possible.)  No one could have known that, just this afternoon, I was on the phone several times with my urologist's nurse, scheduling what will be my first appointment in years with him. I've been in a urology limbo of sorts, because he is a pediatric urologist, and while technically, he is supposed to see patients until they turn 21, I am a "special case," because I have spina bifida and an augmented bladder. He performed my bladder augmentation surgery -- my most invasive and dangerous procedure to date -- when I was 10, and I trust him with my life. Indeed, no one, save for my parents, would have known any of this, because, simply put, I haven't talked about it.  And why would I talk about it? Since the holidays, I've been to numerous blogger events, celebrated birthdays, weekday happy hours, workshops, and the like. My posts on Facebook have often been the trigger for playful, harmless jealousy. Friends often comment, wishing they had my life. From what I usually post on my Facebook profile, I can't say that I blame them. By all accounts, I seem to lead a pretty fabulous life.  I've got news for you, though. Everyone omits on Facebook.  Yep, that's right. From the bitchiest posts to the statuses that are downright inspiring, we are all guilty of carefully vetting and considering the content that we post on our social media profiles. Why would anyone assume I am an exception?  In fact, if anyone has good reason to filter her output, it's me.  Because my girlfriends don't want to hear during our ladies' night out about how my urine stinks of ammonia and looks as murky as swamp water. Because, as bloggers, while we all over-share to an extent, no one wants to hear at a professional gathering of social media influencers how Miralax isn't doing the trick for me just yet. Because, God forbid I should choose the joyful family Christmas dinner in Puerto Rico as the venue for disclosing how I've totally slacked off on my neurosurgery stuff and am now desperate to schedule a follow-up with my neuro to find out the results of my MRI, which I had done before the holidays. Because God forbid I be more human than people can actually bear. 
Unsurprisingly, the issues I just described above (and many more) are very common topics of discussion on many of the private online groups and forums I'm a part of that pertain to life with spina bifida. You might find it odd, but I actually don't share too much in these groups. Don't get me wrong: I'm eternally grateful for the love and support many of these people show me and others with spina bifida. I've forged many great friendships with parents of children with SB and with adults with SB all over the world. I guess that I don't feel the need to share everything about the spina bifida part of my life with them. Heck, they majored in this, as did I! But I want to share it with you.  And I want to be able to share honestly and openly with you -- without any of the following responses that I'm dreading right now, and that I always dread: 1. Pity. Please, absolutely NO "I'm sorry you have spina bifida" talk. It makes me feel as if you believe that living with spina bifida is pitiful and shameful. And trust me, I don't need that.  2. Discomfort, awkwardness, squeamishness. I'm sorry if I slip up during lunch and casually mention I have to go cath. Usually I say "pee," but occasionally I will slip up and make some allusion to the fact that I use a plastic tube to urinate. Obviously, I overlooked the fact that you are not as used to this as I am, and any remark that you make along the lines of "ew" and the like will only make you come across as a jerk. Please, grow up and get over yourself. Call me when your pee is prettier than mine. 3. Holy talk. You know what I mean here. I consider myself to be a religious/spiritual person with my own faith and personal relationship with the Creator. And if you say you'll pray for me, I'll gladly accept your prayers, good vibes, etc. But please don't attempt to make yourself feel better about my ailment by saying that "everything happens for a reason." It'll upset me, and will only serve to make me wonder why this "everything" doesn't seem to be happening to you.  Simply put– I don't expect everyone in my life to relate to my struggles, anymore than you might expect me to relate to all of yours. If you can't relate to the situation, that's perfectly fine. I think admitting you can't understand what it's like, is actually the first step towards putting yourself in another person's shoes. The ugly truth about life is that permanent chronic conditions like spina bifida can't be cured, anymore than you can bring your deceased loved one back from the dead or force the cast of F•R•I•E•N•D•S to do a reunion. It's just not going to happen like that. We all go through difficult, challenging, brutal stuff. So from here on out, I promise to try to level with you. I'll try to be honest. Are you willing to try to listen? "Don't walk behind me; I may not lead. Don't walk in front of me; I may not follow. Just walk beside me and be my friend."   –Albert Camus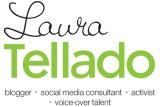 Twitter: @Laurita86, @HoldinOut4Hero, @EspressoYLeche
This is an article written by a member of the SheKnows Community. The SheKnows editorial team has not edited, vetted or endorsed the content of this post.
Want to join our amazing community and share your own story? Sign up here.