This article was written by a member of the SheKnows Community. It has not been edited, vetted or reviewed by our editorial staff, and any opinions expressed herein are the writer's own.
This is a special post I penned specifically for Lewis Howes, the dashing LinkedIn guru, who is seeking a writer to train and join him for a few projects. This is my "application" to work with Lewis, but don't be shy--let me know what greatness means to you!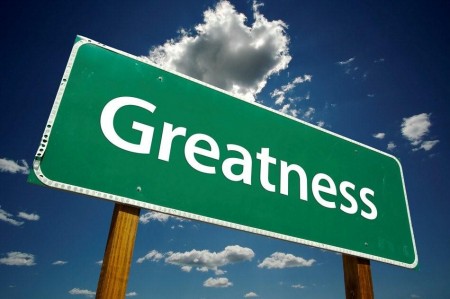 Greatness means a lot of things to a lot of people, but when I hear the word, it has a sort of Herculean ring to it that says you've accomplished mighty feats for yourself and more importantly, for others.
As a Christian, I am extremely happy to see that people are finally coming to the understanding that we can't just do what makes us happy. In short, that's selfish. But doing what you're passionate about that actually helps someone else, that's amazing! That's greatness!
I also believe that greatness comes in many measures, in many forms, as well as in the various areas of our life. You can achieve greatness in the boardroom or sports arena, but fail in your personal life. That's not the fullness of greatness. You can have an amazing family life and raise happy, healthy children, yet if you were meant to achieve greatness outside of the home and didn't, then you've failed in your purpose. My definition of greatness encompasses every area of life: spiritual, emotional, mental, familial, personal, ministerial, and professional.
It's funny that professional greatness is the last on my list, yet it's the area that everyone seems to measure it by. But if you can achieve greatness in every other area of your life, it's bound to pour over into your professional life.
I want a holistic, all-encompassing kind of greatness. Compartmental greatness is wonderful! But I believe in a life that drips of greatness in every single area. And that's exactly the kind of greatness I plan to achieve.
IF YOU'D LIKE TO READ MORE GREAT POSTS FROM ME, PLEASE VISIT DESIREEMMONDESIR.COM, FOLLOW ME ON TWITTER AND "LIKE" ME ON FACEBOOK!