Last week, Cleveland witnessed two brutal murders - seemingly unrelated - of two transgender women.
Betty Janet Skinner was 52, disabled and living with assisted care in her own apartment. Her home health care worker found her in the morning with severe head injuries.  
Brittany-Nicole Kidd-Stergis was 22 and found murdered in a car the next day.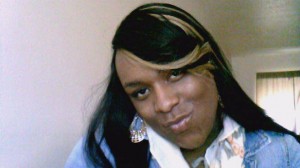 Earlier in the year, 20 year old Cemia Acoff was brutally murdered and found tied to a cement block in a pond.  In November, Andre Bridges was sented to life in prison with eligibility for parole after 21 years for her murder.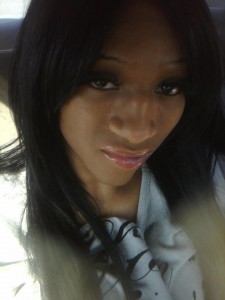 What Cemia, Betty and Brittany-Nicole have in common aside from their gender identity is that the Cleveland media mis-gendered them both in the reporting. This is a very serious ongoing issue with the Cleveland media and many other outlets. The AP style guide is clear:
transgender-Use the pronoun preferred by the individuals who have acquired the physical characteristics of the opposite sex or present themselves in a way that does not correspond with their sex at birth.
If that preference is not expressed, use the pronoun consistent with the way the individuals live publicly.

By misgendering Cemia, Betty and Brittany-Nicole, the Cleveland media accomplishes several things, none of which are positive:
Hinder the investigation as many people will only know the victims by the gender they were living when they were murdered. All were found dead as women which suggests that anyone who saw them prior to their murder would have seen them as women. Right? Not as "someone who used to be a man" or so forth. It's just bad reporting, its inaccurate and its just about being salacious at the expense of justice for three murder victims and the safety of others who might be targeted.
Contributes to the larger problem of bias against transgender people which is what leads to crime.
Disrespect the deceased in their final moments and reinforce that disrespect for the living transwomen and transmen and their allies in the media outlets area. 
Force us to have this conversation over and over again when the real conversation should be "Why have 3 transwomen been murdered in 2013 in Cleveland and what are we going to do about it?" 
For your reference, you can consult with GLAAD and review their media guide for guidance on how to proceed on these stories. 
It was a few weeks ago that we commemoated the Transgender Day of Remembrance, honoring the nearly 80 trans individuals who were murdered in the previous year. I warn you that the link I shared describes some brutal murders. And two weeks later, already two new names for the list just from Cleveland alone? How do we wrap our minds around this? 
I focus on the media angle because it's something tangible I can do as an ally and a way to use my resources - aka my blog and social media - to raise awareness. It makes me feel useful when otherwise I just feel overwhelmed with anger and sadness and horror. I understand why people want to bury their heads in the sand rather than read that list of the dead transfolks from 2013 - but I also ask you to acknowledge that our trans sisters and brothers live these experiences every  day and have no option to bury their heads. 
To learn more about local efforts in Cleveland, visit their organizing page on Facebook or email Jacob Nash at transactivist@sbcglobal.net. 
This is an article written by a member of the SheKnows Community. The SheKnows editorial team has not edited, vetted or endorsed the content of this post.
Want to join our amazing community and share your own story? Sign up here.