Top 10 Gifts for Co-Workers
Whether you're in an intimate office or a cubicle farm, it's fun to recognize your favorite co-workers with a little something. Here are some suggestions from useful to tongue-in-cheek.
Holiday Cookies
Credit Image: timlewismn on Flickr
You can buy them, you can bake them, everybody wants to eat them. Easiest. Present. Ever.
Gift Cards in Clever Holders
Casette tape gift card holders, $5
The gift card is a no-brainer. These retro casette tape gift card holders make even a McDonald's gift card look cool.
ForkChops
For the co-worker who always eats at her desk ...
Bat Signal
For when there's trouble at the office.
Fabric-Covered Thumbtacks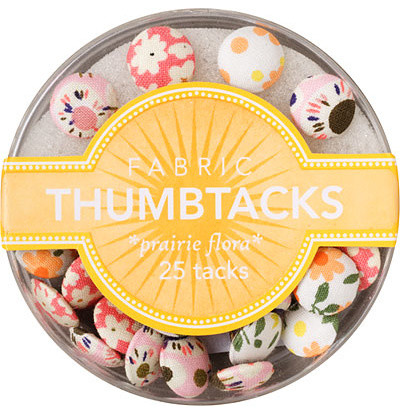 So cute!
Pep Talk Memo Pad
Sometimes it's helpful to be direct.
Cubicle Rearview Mirror
Although, then you won't be able to sneak up any more.
Stylus Pen
Stylus pen, $15 for a pack of 11
For chilly fingers and smartphones.
Snail Tape Dispenser
Just because it's AWESOME.
Leather Earbuds Case
So you don't have to listen to their Pandora stations anymore.
Do you exchange gifts with your co-workers?
Rita Arens is the author of the young adult novel The Obvious Game & the deputy editor of BlogHer.com. Find more at www.ritaarens.com.
This is an article written by one of the incredible members of the SheKnows Community. The SheKnows editorial team has not edited, vetted or endorsed the content of this post.
Want to join our amazing community and share your own story? Sign up here.