This article was written by a member of the SheKnows Community. It has not been edited, vetted or reviewed by our editorial staff, and any opinions expressed herein are the writer's own.
Pondicherry was the last destination I covered during my South India trip. After a bumpy overnight bus ride from Madurai, I arrived in Pondicherry 6:00 a.m. The city was partially sleeping and partially awake and I took an auto rickshaw to reach my pre-booked hotel.
At times narrow and at times broad winding roads guided me while less traffic, cool breeze, less noisy crowd and ancient buildings came my way. I could smell the image of France everywhere. During the British rule, the French did not have much control over India and they were allotted a small part of the vast territory. After visiting Pondicherry I can assure that they have actually managed well to restore their power in this small town in the East coast of India. Located in the state of Tamil Nadu, Pondicherry is a vibrant mixture of rich Tamil culture, pristine beaches, French memoirs and an ultimate sight for meditation and Anglo- Indian cuisines.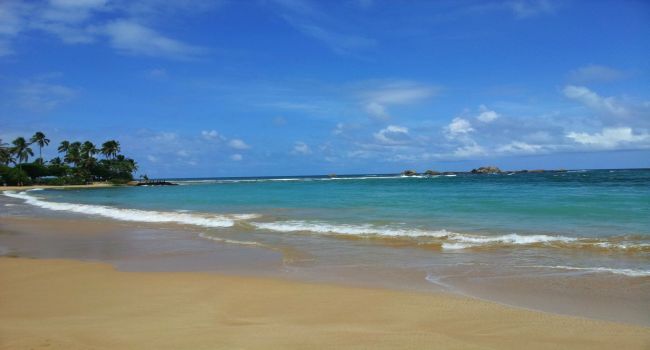 I inhaled the smell of France that was in Pondicherry's air- bakeries and coffee shops bear French nameplates, cakes and coffee, hotels named in French, restaurants smell of authentic French cuisine, police wear similar French hats and a big Alliance Francaise stands at the centre. These colonial charms make Pondicherry a hot destination among foreign travelers apart for their Indian counterparts. While old people came for peace and meditation, young crowd especially techies from Chennai came for low priced alcohol and good beaches. And the seasoned travelers love Pondicherry for its French colonial style architecture, tasty French wines, French culture and food. The clean shaven roads were my best companion during the heritage walk. I came across lines of magnificent French mansions built some 100 years ago, but look like they have been built few months back. Some of the colonial buildings are now converted into government offices. Thanks to the government for maintaining and preserving it.
I was taken aback by the architecture of erstwhile Raj Niwas which once served as the palace of erstwhile governor of Pondicherry, Joseph Francos Dupleix. An approach to the pristine Pondicherry beaches was filled with serenity and comfort. Amidst the rising and falling of waves, all I could notice in the middle of the sea were few broken pillars stood in melancholy and served evidence to the harbor, which was once there. What I did by the beach side was actually nothing. Simply sat by a café on the shore itself, savored some French snacks and glanced still at the waves that broke the rock, while the pleasant wind blew my hair away. An hour later I started on conversing with a French family. A leisure talk in a rejuvenating surrounding was simply fantastic.
French War Memorial is a single piece of unmistakable deco that was built in memory of those brave hearts who lost their lives in World War I. I kept the ashram of Auroville as my last destination. It is kind of a spiritual journey that made me cross rural roads and as I approached the destination, frequency of foreigners on bikes increased. A told me that more than 12,000 visitors come to Auroville daily, but still complete silence prevail all through. Everyone heads for Matrimandir, the temple of the mother. It resembles a huge golden globe standing apart from the buzz of human word. The meditation centres in Auroville offer a complete relaxation to the mind and soul. And yes it has French connection too. The coffee shops offer authentic French snacks and drinks. Amidst a silent surrounding, sipping a cup of hot coffee made me visualize colonial India and its French rule.
I just spent two days in this mini France of India and decided to visit again. A short message for my friends who are planning to visit India, and especially French fellow mates-come to this small union territory and discover that India whose history was carved richly by French rules centuries ago.