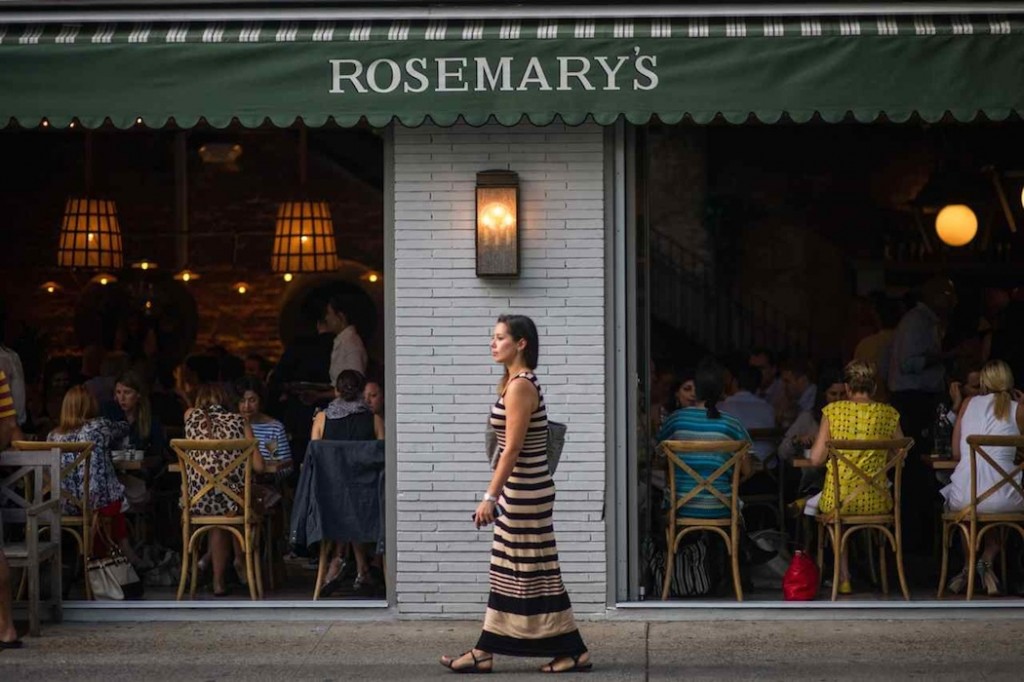 image via
Last weekend I made a quick trip up to New York to meet two long time friends for dinner, and see one of my friends from Greenville perform.  My friend lives in NY and is a big foodie like me, so she recommended a great spot in the West Village, Rosemary's.  I love spending time in NY, and I am glad that I am close enough now for day trips and quick weekend getaways.  One of my number one priorities when traveling is to seek out fabulous restaurants.  My friend knows I am a dietitian, and I love supporting local, organic food, and Rosemary's has an urban rooftop garden.  No need to say more.  I'm there.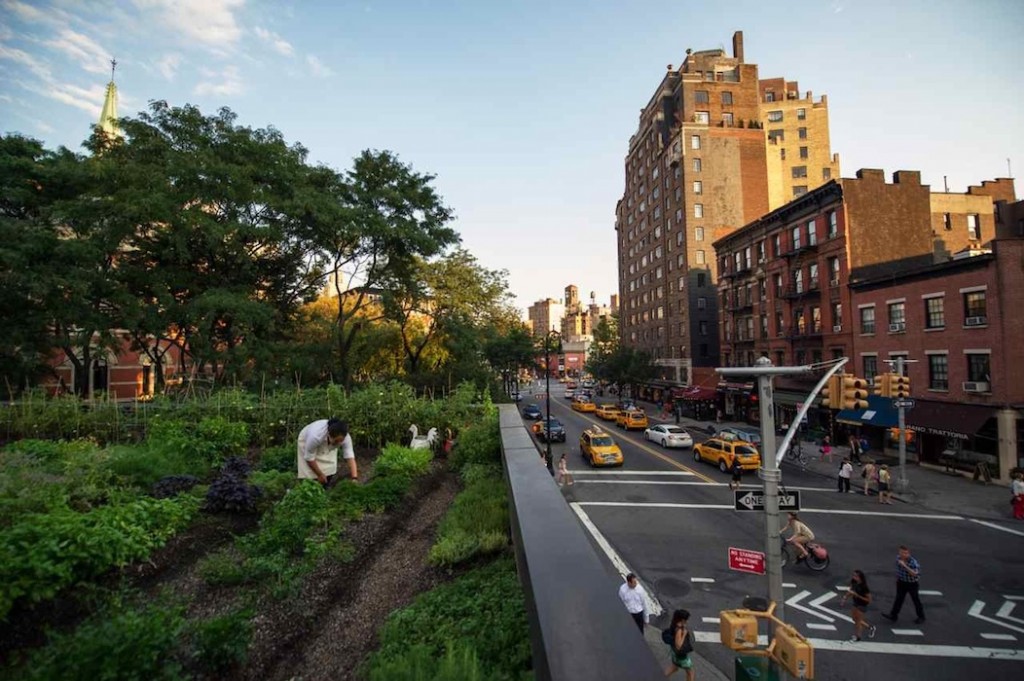 image via
The creator and owner of Rosemary's also owns Bobo and Claudette.  Rosemary's does not take reservations, so to beat the chic West Village foodie crowd you need to arrive early.  The ambiance of this restaurant is cozy and the open air made you feel as if you were in Paris instead of New York.  The waiter was ooh so sexy with an accent we could not place.  He mesmerized us right into ordering a bottle of wine without even looking over the list.  The menu at Rosemary's is oddly affordable for NYC.  The wine list consists of $40 or $60/bottle options.  The menu was not complicated either, with only 6 pasta options, a handful of appetizers, main dishes, and a couple of daily specials (see menu here).
You should really let your culinary excursion begin with one of the focacce.  Pictured below is the caprese focacce, which was topped with fresh tomatoes, mozzarella, and basil.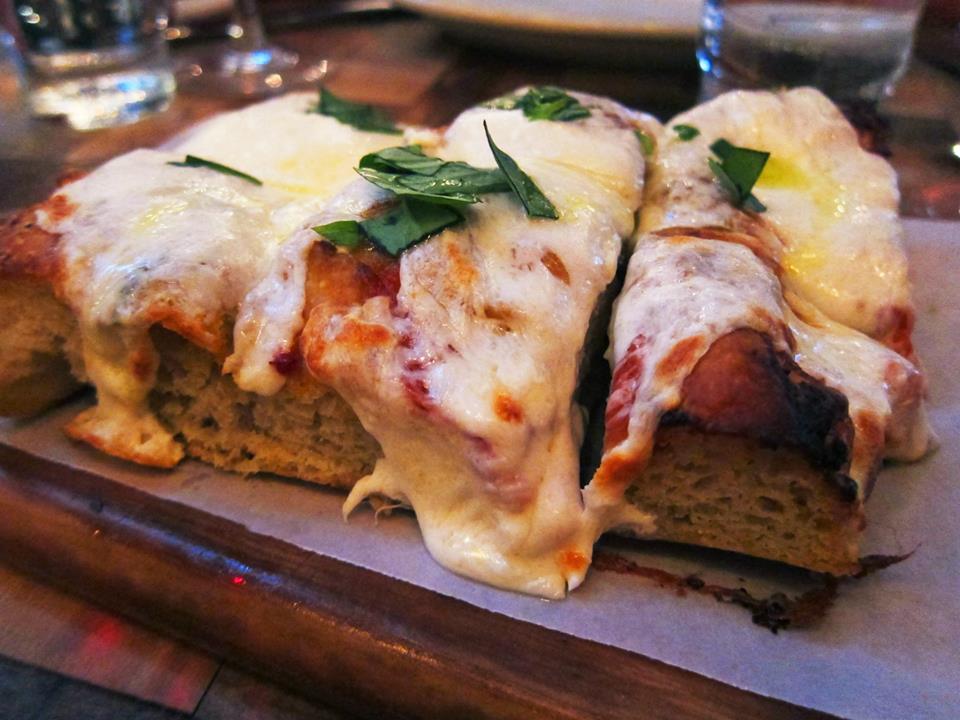 We also had the brussels sprouts, which were amazing!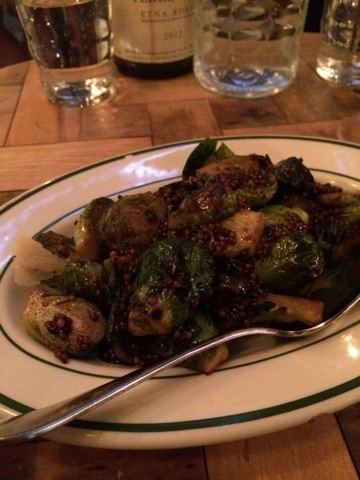 For dinner we ordered bucatini pesto rosso, orecchiette with broccoli rabe and homemade sausage, and a primavera special.  The portions are just perfect, just enough.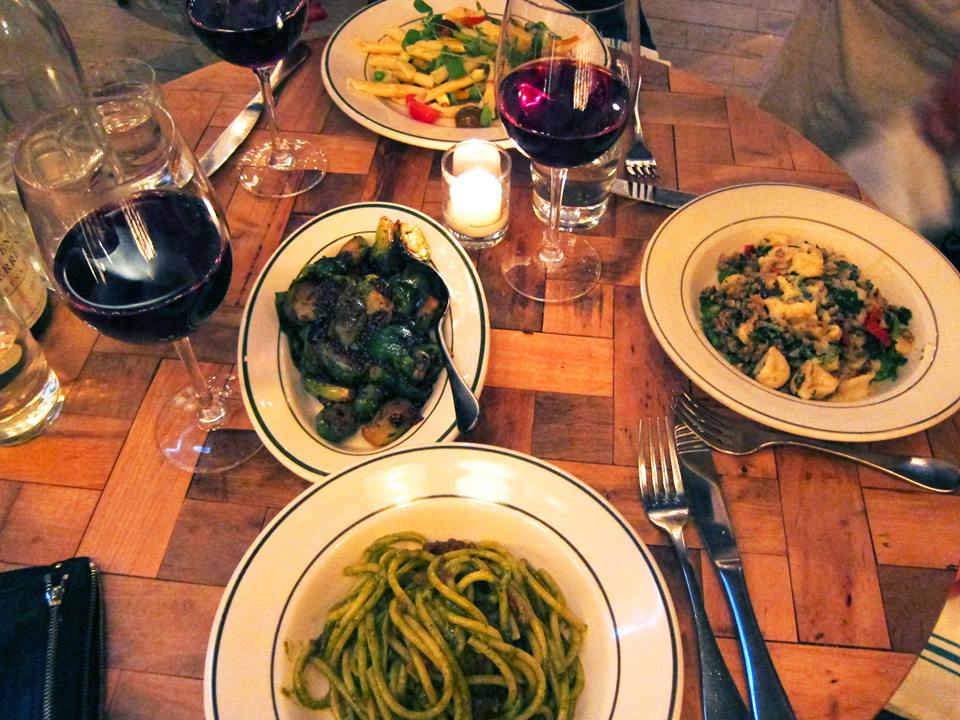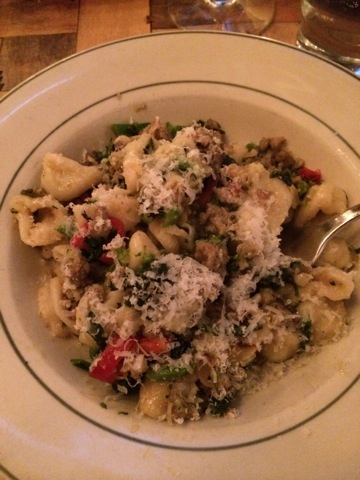 We loved every bite of this meal! I was not only impressed with the food, but I loved the open airy atmosphere that is perfect for people watching and star gazing.  Having just moved to New Jersey, I have already had my fill of Italian, but I would be Rosemary's at the top of my list.  If you are in New York, it would definitely behoove you to mosey on down to this West Village gem!
Where are some of your favorite Italian spots in NYC? 
-Wendie Schneider RDN, MBA "The Pantry Doctor"
This is an article written by a member of the SheKnows Community. The SheKnows editorial team has not edited, vetted or endorsed the content of this post.
Want to join our amazing community and share your own story? Sign up here.