This article was written by a member of the SheKnows Community. It has not been edited, vetted or reviewed by our editorial staff, and any opinions expressed herein are the writer's own.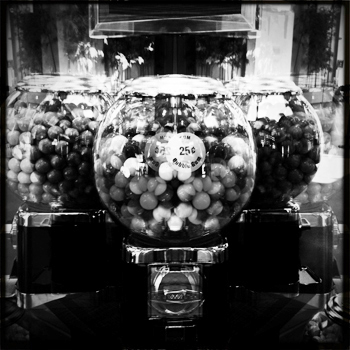 The other day I found myself defending my decision to have my own separate checking account from my husband. Really? And, it was with a total stranger (amazing what happens in the grocery store line). My husband and I have separate checking accounts. We have a joint account, which I really don't use, and I have my own account with a debit card (no checks) that he doesn't have access to.
Yup. The hubs and I have separate money stuff.
I've had my own checking/savings account for I don't know how long. I'm pretty proud of the fact that I've had a job since I could babysit and can save and spend as I see fit. Hey, I'm first to admit that attempting to manage money WITH me would be a serious hazard (I sometimes resort to using my fingers to count…). But, I pay the overdraft fees, no one else.
With that said, I've been able to save, save, and save like you can't believe and not had to worry about the hubs dipping into the stash to pick up the newest and coolest camera equipment. I've also been able to take care of bills, purchase loads of groceries (and booze), pay my own health insurance (along with the babe's), and do some other stuff, without using the hubs and I's joint account.
I'm proud of that.
Having my own account has been a big part of our relationship. I trust my husband to take care of what he says he's good to go with, and I take care of the other stuff. About every-other-month we have a mini powwow to discuss how things are going and we give or take bills, or things that need to be paid.
And, it works.
Whatever you do in your house is perfect for you. But, in our house, we've got our own accounts and I wouldn't have it any other way.
Now who wants candy? My treat!