Thinking of setting some career goals?  I've noticed that it's a lot easier to plot a direction and make decisions when you know what value you bring – what impact you make to those around you.
Perhaps your next career step involves interviewing for a new job.  If so, you'll need to be prepared to answer the question, "Why should I hire you?"  Whether they ask it or not, that is basically what interviewers want to know.  And you can easily answer this question if you can describe how you bring value.
What Is A Personal Brand?
According to Tom Peters, "The brand is a promise of the value you'll receive."  He adds, "...if you're really smart, you figure out what it takes to create a distinctive role for yourself – you create a message and a strategy to promote the brand called You...  The good news – and it is largely good news – is that everyone has a chance to stand out. Everyone has a chance to learn, improve, and build up their skills. Everyone has a chance to be a brand worthy of remark...  You're not defined by your job title and you're not confined by your job description."
Your Career Goals
How does your personal brand impact your career goals?  Is it moving you forward?  Is it keeping you stuck?
If you are unconscious of your personal brand, your goals will not be dictated by you.  They will be dictated by what others need or what they think you'd like to do or be good at that they need (lucky you if you get a mentor or manager like this!)
If you are conscious of your personal brand, you can use it to make decisions – to weigh opportunities and design your present and future course.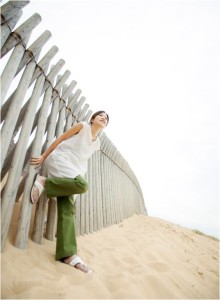 Unique Promise Of Value
There is something unique about you.  Others know it because they come to you for that unique thing.  Since you've had this uniqueness all your life, you might be too close to it to see it.  You live in the skin you're in, and it's hard to look at yourself from the outside.
Check out this article series for some tips on how to clarify your unique gifts:
Clarifying Your Gifts - Part I
Clarifying Your Gifts - Part II
Clarifying Your Gifts - Part III
And here's a course I created with Tom Cassidy on Udemy.com if you'd really like to dive into this... it comes with worksheets to help you: http://www.udemy.com/cmm-discover-brand-you
"Let others leave their future in someone else's hands, but not you." ~Jim Rohn
__________________________________________________________
From the Attitude & Longitude blog
Angela Loëb helps people rediscover and use their gifts so they bring who they are to what they do in life. http://about.me/angelarloeb
This is an article written by a member of the SheKnows Community. The SheKnows editorial team has not edited, vetted or endorsed the content of this post.
Want to join our amazing community and share your own story? Sign up here.