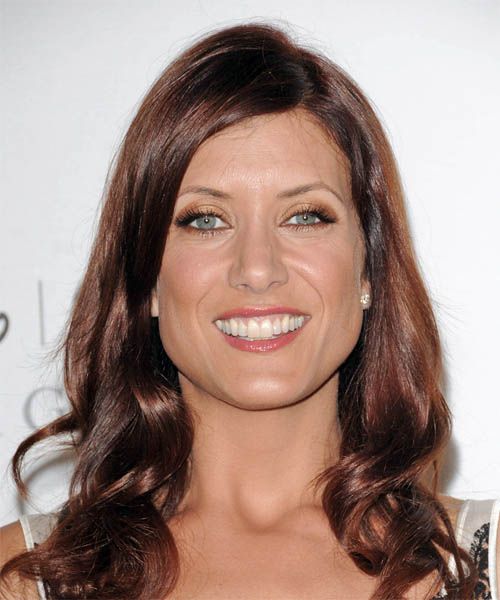 "And when Grey's Anatomy became a must-see TV and my entire life changed, I felt like it was the moment I had been waiting for my whole life; after all, I had spent three decades working toward it.  By then I had the character and the personal infrastructure to enjoy the incredible ride.  Through my years of slogging through waitressing and bit parts, I had developed the capacity to weather challenges, rejection, and the various personalities you encounter, with grace and tact.  I had been able to actually live life, unobserved, paparazzi-free, and make a ton of mistakes in private, when I was younger.
My age gives me perspective and the confidence to speak out about things, to embrace change, and the courage to take risks.  I even started my own fragrance business, Boyfriend, at age 42.  Trust me, it has not been easy.  I've faced obstacles, missteps, and learning curves, but I know how to balance the role of CEO with my day job as an actress because I mastered the juggling act in my 20s.
The best part is that I know I'm just getting started.  I've learned over and over that life happens on its own terms, not mine."
-
Excerpt from Kate Walsh's interview "Made It After 35" from Harper's Bazar October 2012 Issue
I was reading Harper's Bazar the other day and stumbled upon this wonderful Kate Walsh interview.  The article was about how Kate Walsh did not really make it in Hollywood and as an actress until she was in her mid-30's.  What Kate stressed in the article was that this was a good thing - it gave her perspective and experiences that made her able to handle all that happens when you do truly "make it." And the best part of her interview for me was her ending - that even in her 40's life is still beginning - there is still a freshness and new experiences to come.  That anything can happen to you at any point in time, and perhaps there are reasons why it might take longer or shorter for them to occur.  
I'm still in my 20's, but I have to admit that the deeper into my 20's I get, I start feeling this overwhelming anxiety about things needing to happen for me now - this instant!  Sometimes I feel as though if I don't start having the career path that I want now, it will never happen for me.  But the truth is, while my emotions can be validated, the essence of the emotions cannot - for the underlying truth is that there is always time to switch paths, veer off, take different roads and directions to finally find what works for you.  There is a whole wide world out there and anything can happen - it just may not happen when you are 25 or 26.  And what I realize is that, like Kate Walsh said in her article, maybe there is a reason for that.  Maybe finding yourself happens when it's supposed to for each person individually at a time that is right for them - when they can best handle change, best handle taking risks, or best handle speaking out.
It may take time, but with time comes wisdom and opportunity ... here's to the future and getting older!
This is an article written by one of the incredible members of the SheKnows Community. The SheKnows editorial team has not edited, vetted or endorsed the content of this post.
Want to join our amazing community and share your own story? Sign up here.