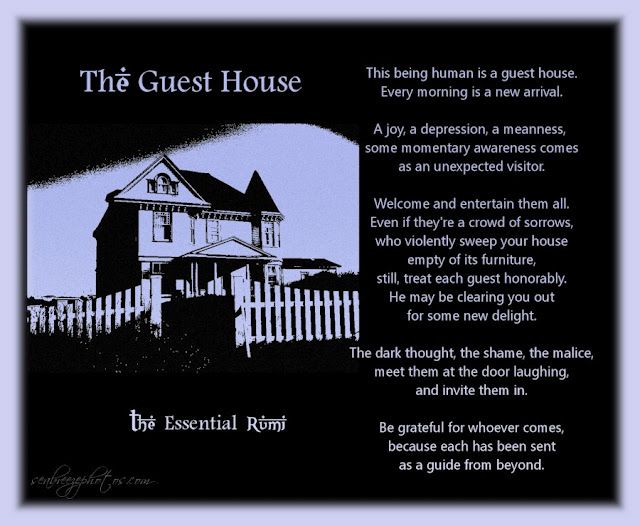 I really enjoy this Rumi poem.  It reminds me of the Steve Pavlina quote, "I follow my joy and my heartbreak simultaneously because they're two sides of the same coin." I think it's important to understand and recognize the significance of "welcoming" every emotion we feel, experience the entire realm of feelings.  For like the poem intimates, from sadness can come the new light of happiness, from failure new opportunity.
This is an article written by a member of the SheKnows Community. The SheKnows editorial team has not edited, vetted or endorsed the content of this post.
Want to join our amazing community and share your own story? Sign up here.