Every year many of us celebrate New Year's Eve with excitement.
We promise ourselves that the coming year will be the one we change our lives. To create the things that we have dreamed of and rid our lives of what we no longer want.  
We make resolutions. Often lofty ones.
Sometime we achieve them and sometimes we don't come close.
When we do achieve our resolutions it feels great. It boosts our confidence and often brings a new feeling of freedom, fulfillment and sense of excitement to our lives.
Then it happens.
After a bold start to the New Year full of commitment and promise we find ourselves a few days, weeks or months later going backwards. We start to lose ground on our resolutions. Sometimes we find ourselves right back where we started.  
I know the feeling. It is disheartening. I have experienced it many times.
After years of going through this cycle of feeling frustrated about how my life did not seem to move forward as I truly hoped I decided there must be something I was missing.
So I started my own search for what that could be.
I read books, I took courses and seminars and talked to people who seemed to have created the life they dreamed of.
Finally one day it happened.
I woke up and realized I was creating the change in my life I had been dreaming of for years. Most exciting was that this change seemed permanent. I did not find myself as I had before regressing back into old habits or ways of doing things that no longer worked for me.  
There were times I found myself heading backwards but I was able to quickly get back on track and continue the forward march in creating the life I wanted.
Somewhere along the way I had managed to uncover the secret. Something had shifted deep inside of me and there would be no more going back. I just knew it. I felt it.
So what is the secret for making permanent change in our lives? So we can make 2013 the year we finally bring to fruition the dreams we have for our lives once and for all.
Here are the 5 most important things I discovered on my journey to creating the lasting change I wanted in my life.
1. It's the Thought That Counts.
Buddha said it best. "We are shaped by our thoughts. We become what we think."
It took a long time for me to grasp this concept. Once I did I came to realize changing our thoughts is the essential key to creating change that lasts. If we don't shift our thoughts it is almost a guarantee that we will find ourselves regressing at some point back to the old patterns or habits we so desperately want to leave behind.
So why are thoughts so important?
Our thoughts drive our lives. They determine every action we take. This action is what creates our lives.
For example if we have the thought "I don't have enough expertise to start my own business" we will most likely find ourselves never starting our own business as we think we need a PhD to do so. 
If we want to realize our dream of owning our own business we need to change this thought. We need to replace it with a thought that inspires us to move forward.
An example of new more powerful thought would be  "Launching my own business will give me the opportunity to share with others all the experience and knowledge I have gained so far in my life."
So how can we change our thoughts?
The first step to changing our thoughts is becoming aware of them.
Start by keeping track of your thoughts about a particular change you would like to make. Beside any negative thought that you list write a replacement empowering tone that reflects what you want to create in your life.
As you do this you will start to recognize what this can do to shift your energy, momentum and inspiration around taking action towards your goals and dreams.
If there is only one resolution you make in 2013 make it this one.  To shift the thoughts that no longer serve you in creating the life you want.
2. Hold Your Vision
If we want to create change in our life it is essential to find a way to remind ourselves of what that change is.
On New Year's Eve we can make promises to ourselves of what we are going to do in the coming year starry-eyed after a few glasses of champagne. The key is how to keep that starry-eyed feeling once the last of the champagne has been drunk.
I have found the most effective way to do this is to create some kind of visual representation of what it is you want to achieve. Something that works best for you.
It could be writing a simple and clear vision statement that you keep somewhere where you can read it each day. Or maybe it is a vision board where you paste words and pictures that represent the change you want.
However you like to depict it place it somewhere you can look at it each day and ask yourself "what am I going to do today that will take me towards my vision?"
If we don't find a way to remind ourselves each day then our vision and dreams soon become lost in the day-to-day demand of our lives.
3. Take Action Daily
If you want to turn your dreams into reality you have to take decisive and consistent action.
No matter how many vision boards you develop, how many affirmations you say, how much you believe, if you don't combine this with action your dream will remain just that.
Along the way you will probably go through a range of motivation for taking action. One moment you may find yourself highly focused taking step after exciting step. The next you might feel like you are trying to climb Mt Everest.
The important thing is no matter how small find a way to take one action daily that moves you forward toward your dreams and goals.
4. Stay Motivated
When you are feeling every step you take is like climbing Mt Everest how can you keep yourself motivated during these times?
First realize you are not alone.
It is normal to have highs and lows in our energy when we are trying to achieve change in our lives. The most important thing when we are low in motivation and feel like giving up is to discover the underlying cause of this feeling and work out how to resolve it.
For example feeling low in motivation can be a sign we have been burning the candles too hard at both ends and need to give ourselves a break. Take a day off, or even a week off.
Motivation loss can also happen when we are feeling overwhelmed by the tasks or challenges ahead. Identify what you need to do to overcome the obstacles and then stay focused on taking each step.
Issues happening in other areas of our lives might distract us.  Take the time needed to resolve these so you can free yourself up to keep moving forward.
Loss of confidence or belief in you is a common cause of low motivation. Learn to recognize when this is happening and develop strategies to rebuild your confidence and believe in yourself at these times.
5. Never Give Up.
Ask anyone that has achieved their biggest dreams and goals how they did it and I guarantee part of their answer is that they simply never gave up. They persevered through any of the challenges and obstacle thrown at them along the way.
I spent many many years trying to create some significant changes in my life. There were plenty of times I felt disheartened and even gave up for a while. However I always ended up pulling myself back up and preserving until one day I woke up and found I had created the change I want.
Never give up on your dreams. It is the only way you will make them come true!
Now we are halfway through January and the excitement of the New Year is starting to wear off take a look at your resolutions, goals or dreams you have for 2013.
How do you feel about them now? Do you still have the momentum behind them you felt on New Year's Eve?
Revisit them and start taking these 5 steps to reignite the inspiration and passion to do what it takes to make your dreams come true. So at the end of 2013 you can look back and say it was the year you created the life you truly want for you and your family.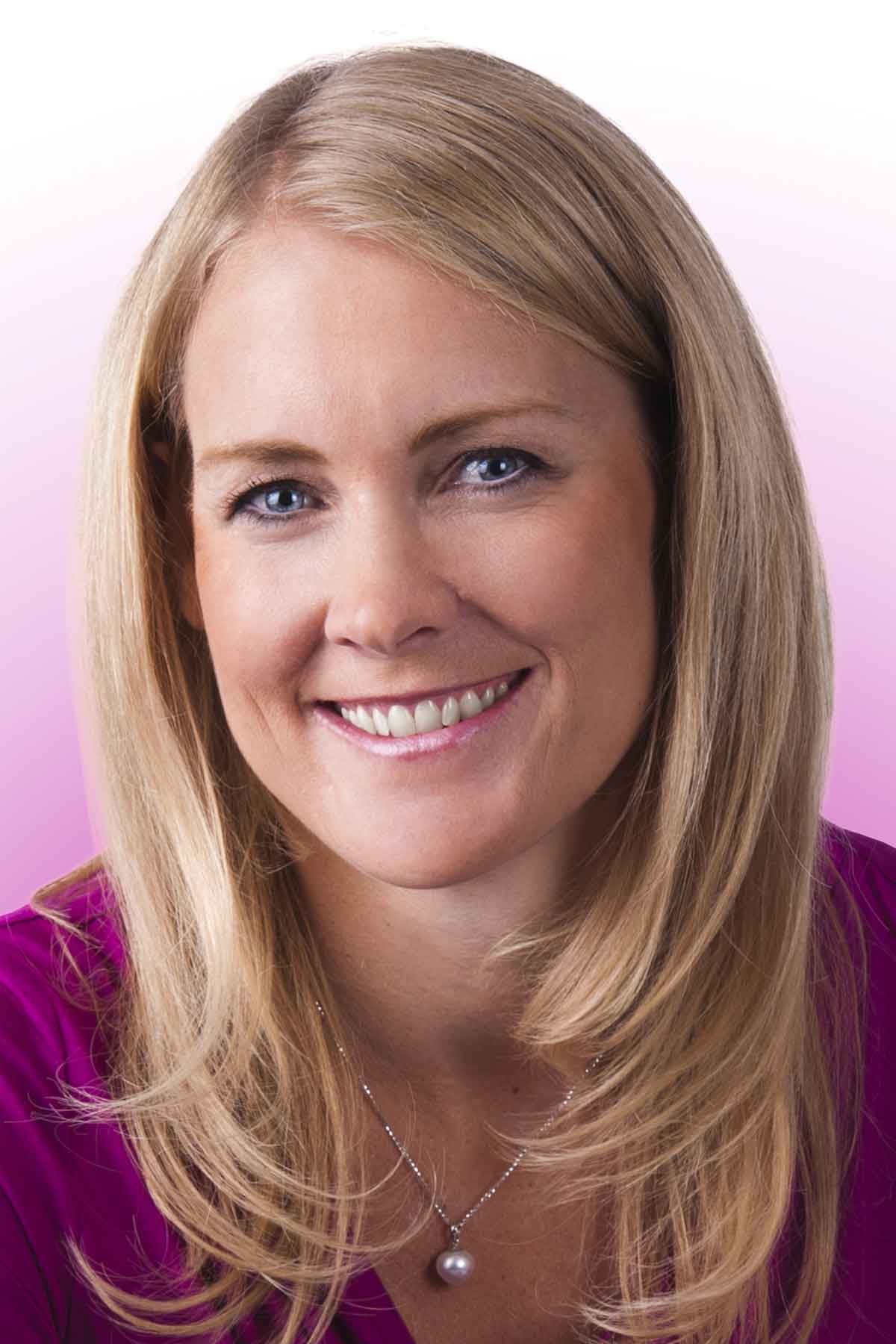 Karen Steele is Founder of The Entrepreneurial Working Mom at www.TheEWorkingMom.com where she teaches overwhelmed working moms the confidence, courage and skills to ditch the 9-5 and leap into their own thriving business so they can create the life they want for their family. Karen is a Certified Professional Life Coach, mom and entrepreneur. Download her FREE 5-part audio series "Top 5 Mindset Secrets of Savvy & Successful Entrepreneurial Working Moms: So You Can Ditch the 9-5 and Create the Life You Want for Your Family." Follow The Entrepreneurial Working Mom  on FACEBOOK
This is an article written by a member of the SheKnows Community. The SheKnows editorial team has not edited, vetted or endorsed the content of this post.
Want to join our amazing community and share your own story? Sign up here.