One of the most important things you can do when you start a blog is write a killer About Me page. It's the place your readers go to find out more about you and some background on your blog. I have some great tips on page organization and what you should include. So get ready to give your About Me page a makeover...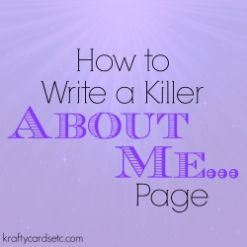 There are tons of posts out there on how to write a killer about me page and they all tell you something different. Today I want to share my About Me page with you and how it all came together. 
My About Me page is broke down into 5 sections...
This is an article written by a member of the SheKnows Community. The SheKnows editorial team has not edited, vetted or endorsed the content of this post.
Want to join our amazing community and share your own story? Sign up here.