Last week I got the pleasure of attending SNAP 2013 just outside of Salt Lake City, Utah. Hundreds of creative bloggers from all over the country (and Canada!) flocked to a beautiful little place called Thanksgiving point to participate in this event. If you follow any creative bloggers on Instagram, your feed was probably blowing up with dozens of pictures of the same centerpiece, speaker, or event. It was really funny for me to sign onto my Instagram, only to see many other bloggers I've followed for so long posting pictures of the same thing I was looking at in person. 
*Photo by Natalie Wright via Flickr (Left to Right: Whitney and Ashley - Shanty 2 Chic, Kelsey - We Heart Parties, Emily - 52 Mantles, Rachel - Lines Across)
This was my first blogging event, and one of the first times I had met other bloggers in person. It was a crazy combination of amazing, overwhelming, rewarding, and exhausting. I'm actually a shy extrovert, so even though meeting new people (especially in large groups) is a little bit difficult for me, making new friends and spending time with other women that share my interests is one of my favorite things in the world. Now that I'm back home in sunny Florida, I've had time to digest some of the craziness and reflect on the many benefits that I received at SNAP 2013, and I have a whole new outlook and purpose for my blog, Lines Across.
*Left to Right: Top Row: Emily - 52 Mantles, Crystal - A Pumpkin and a Princess, Holly - My Sister's Suitcase. Bottom Row: Rachel - Lines Across, Jamie - C.R.A.F.T., Kelly - Live Laugh Rowe, Jaime - Crafty Scrappy Happy, Nat - My Sister's Suitcase.
1. Making Connections with Like-Minded People
Attending a blog conference, like SNAP, is a fantastic way to turn online acquaintances into real life friendships. I've found that I have more in common with a lot of other creative bloggers than I do with some of my closest friends. It was a blast staying up late at night chatting away about things like SEO, ad networks, paint colors, and blog design with other girls who totally get what you're talking about, and actually care as much as you do! I even got to finally meet fellow BlogHer Orlando blogger, Katie from Sew Woodsy, so far away from our warm-weathered home.
2. Connecting with Companies and Sponsors
Attending a blog conference is a fantastic way to make new relationships with companies and sponsors and learn about potential opportunities for sponsored posts, affiliate programs, and reviews. Some of the notable companies at SNAP were Cricut, Lowe's, Minwax, Scotch Tape, and World Market. They all had approachable representatives at their tables who were able to talk to you about opportunities they might have, and give you information about some of their programs and campaigns. Many were also hosting amazing giveaways.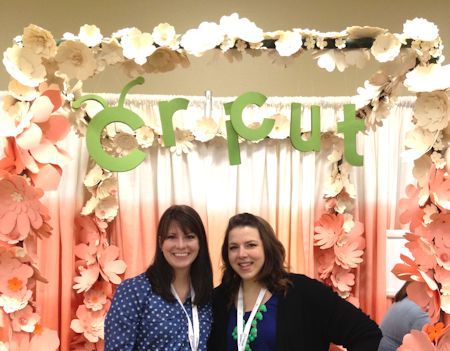 Rachel - Lines Across, Emily - 52 Mantles
3. Learning from the Experts
One of the most rewarding aspects of SNAP for me was the wealth of information available at the seminars and workshops taught by the experts. I was especially sad to have missed the class on Pinterest Power by fellow BlogHers Jamielyn (I Heart Naptime) and Heather (Whipperberry). My favorite class was Advanced Monetization taught by Becky (Infarrantly Creative). One thing Becky talked about was the difference between active and passive income. With active income, for example selling something handmade, you have to do work each time you make money. With passive income, for example ad networks, you continue to make money all the time, even when you're sleeping.
*Photo by Natalie Wright via Flickr - Becky (Infarrantly Creative)
I also especially enjoyed the class on Working with Brands taught by Mandi (Vintage Revivals), Kate (Centsational Girl), and Melissa (The Inspired Room). They had actually interviewed some of the brands they had worked with and asked them what they were looking for in a blogger. The one thing that stood out the most was AUTHENTICITY. They also really encouraged us to make sure we put a lot into our sponsored posts so that they are more than just ads: "If you take the sponsor out of the sponsored post, is it still a valuable post?" What a great way to look at it!
4. FUN
Even though the conference involved a lot of note-taking, business card trading, and shop talking, SNAP was also a lot of fun. From the pajama craft party the first night, to the beautiful scenery and flowers surrounding Thanksgiving point, to the door decorating contest, SNAP was also a little vacation. I've come home with a new excitement about creating, a new perspective on some of my favorite bloggers, and a handful of new goals for Lines Across. I would definitely recommend SNAP to other creative bloggers, and I'm already waiting to buy my ticket for next year's conference.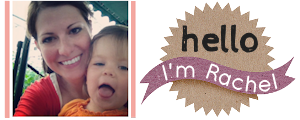 Rachel Hinderliter
Lines Across (Crafts) (Jewelry) (Beauty) (Kids) (Flowers) (Gifting)
This is an article written by a member of the SheKnows Community. The SheKnows editorial team has not edited, vetted or endorsed the content of this post.
Want to join our amazing community and share your own story? Sign up here.