SUNG TO THE TUNE OF THE BEE GEES' "TRAGEDY"
Here's the original, to give you the melody.  
♫♫♫ GRAVITY ♫♫♫
 Here I am
At the mirror, slowly looking down
What is this?
Such a vision makes me truly frown!
Sagging boobs
Expanding waist and all, what else?
I really should be grateful though
Grateful though
Oh hell no, oh hell no!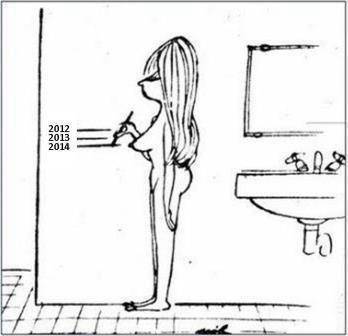 [CHORUS]
From THE DOGLADY'S DEN

 
This is an article written by a member of the SheKnows Community. The SheKnows editorial team has not edited, vetted or endorsed the content of this post.
Want to join our amazing community and share your own story? Sign up here.