This real estate market totally sucks. That statement is from my point of view as a Seller.  From a Buyer's point of view, this real estate market is pure gold (if you have a job and can qualify for a mortgage.)  We've had our house actively for sale since January 2010. Actively is the magic word, because it's really been longer than that.  We need to sell, otherwise we wouldn't even be trying right now. It's a "buyers market."
It's like smashing a round peg into a square hole, or banging your head against the wall.  "For Sale" in 2011 is synonymous with BIG FAT LOSS. No offers. A few showings, regular open houses where nobody comes except nosy neighbors, abject critcisim for my housekeeping abilities (granted, they do have a small point there, but really - who vacuums walls anyway?)  Our baseboards are sometimes furry because we live there and we really love our pets. And kids. And friends.  Who wants to become a sterile, no-fun hermit for 18 months? Is that really what you have to do?
So, here is our house. We now have it FSBO. Fizzbo. (For Sale By Owner)  I made up some flyers using my amazing skills in Publisher and popped them in a info box that is bungee corded to the For Sale sign.
 My remarkable marketing talents have earned us a showing tomorrow at 6:30 p.m. to some people who called on the phone.  I'm a little freaked out about this, because I've got total strangers coming to my house to look in all the cupboards and closets and find fault with my housekeeping. It's a lot worse than just leaving and hoping for the best. I have to witness it.  Also, what if they're axe murderers or serial killers preying on unsuspecting FBSOs. Should I have mace? A butcher knife? Use the buddy system? Sick the dog on them? That's probably not good salesmanship, but I digress...
 Tomorrow night is also Book Club night which rocks. VLVBC. (That's Viva La Vino Book Club) because guess what??  We like to mix wine in with our discussion. As a group, we like WINE and not WHINE. Nobody likes that whiney female protagonist who can't make a decision. I'll give you a for instance. Bella. In Twilight. Ugh, hate her. 
 Our selection this month is Little Bee by Chris Cleave. I gave it 5 stars.  This is my Goodreads review:
 "I listened to Little Bee on audio recording. This is one of the most intellectually provocative, emotionally engaging, beautifully written novels I have ever read. The language was bright, vivid, beautiful. Perfection. For those who are squeamish about violence, beware, but know it is integral to the story." 
And Laurie is serving African Wine! Wow! And we get to pick out our own "Little Bee" names. I think I'll be "Big Mean Dog", that way the strangers coming to the house beforehand won't be tempted to mess with me.  Think they'll make an offer?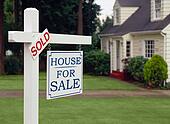 This is an article written by a member of the SheKnows Community. The SheKnows editorial team has not edited, vetted or endorsed the content of this post.
Want to join our amazing community and share your own story? Sign up here.