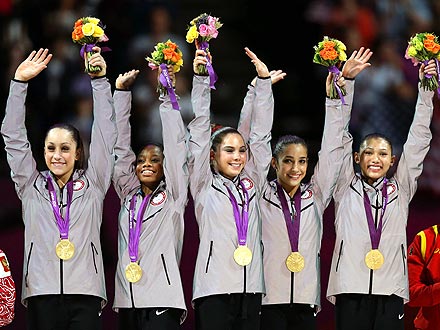 When it comes to evaluating the Olympics from a feminist standpoint, I am not going to focus on the negative. I'm not even going to look at the positive and the negative. I am only going to look at the positive.
The London games marked the first time in history that every country brought women. Brunei, Qatar and Saudi Arabia made this possible. One of my favorite moments from the games was watching Wojdan Shaherkani, the first female Olympian from Saudi Arabia, compete in judo.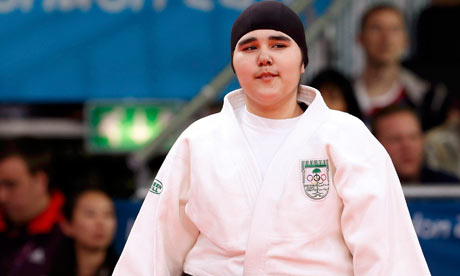 Female firsts happened for the US as well. For the first time in history, the US brought more women to the games then men. And majority ruled. US Women won 29 out of 46 gold medals.
Here's a list of my other favorite feminist moments from the games:
1. Kayla Harrison became the first person from the US to win gold in judo.
2. Jessica Ennis wins gold for the home team in heptathalon.
3. Misty May Treanor and Kerri Walsh Jennings three-peat their gold in beach volleyball.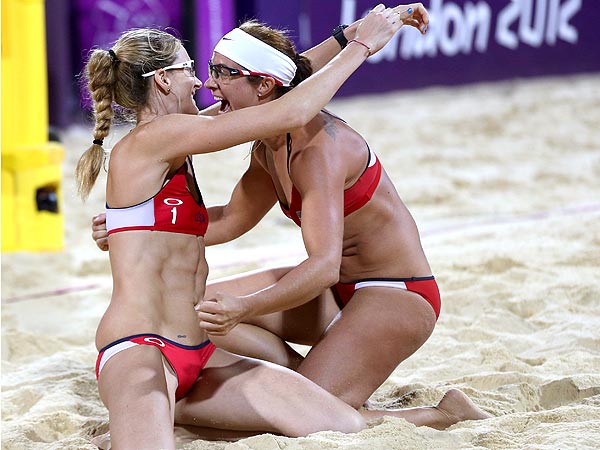 4. The US Women's basketball team wins gold for the fifth time in a row. Another first!
5. Gabby Douglas becomes the first person of color to win gold in women's gymnastics Individual All-Around.
6. In addition to bringing female athletes for the first time, Qatar has one of their fierce women, Bahya Mansour Al Hamad, hold the flag for the opening ceremony.
7. US women win the first water polo gold in history for the US.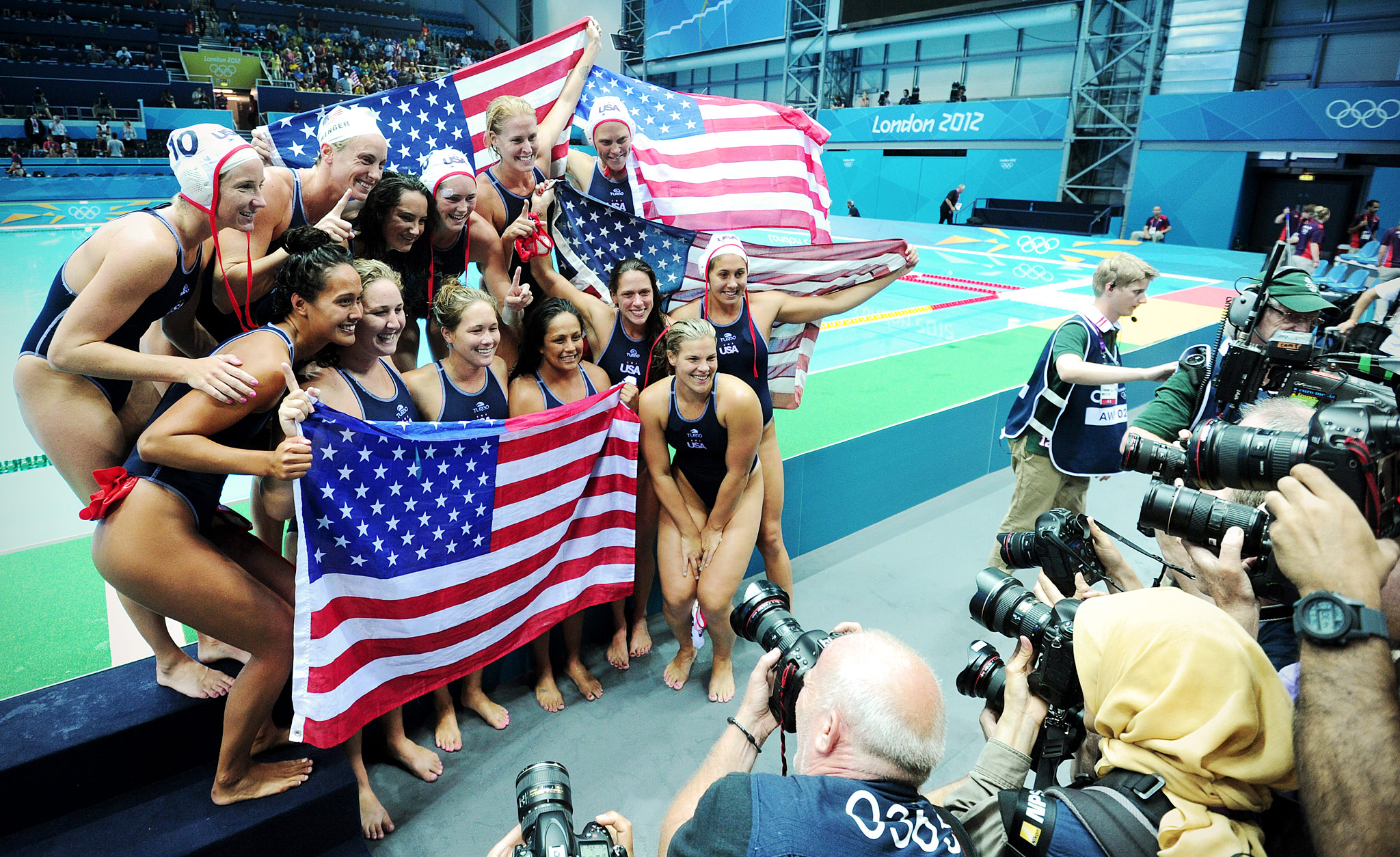 8. The first US gold in women's gymnastics floor exercise goes to Aly Raisman.
9. Serena and Venus win gold in tennis doubles, and then Serena wins gold in doubles. With these wins, Serena and Venus became the first tennis players in history to win four Olympic medals.
10. Missy Franklin, Rebecca Soni, Dana Vollmer and Allison Schmitt win gold in world record time in swimming's 4x100 meter medley relay.
11. Also in world record time, Carmelita Jeter, Allyson Felix, Tianna Madison and Bianca Knight win first women's gold in 4x100 meter sprint relay since 1996.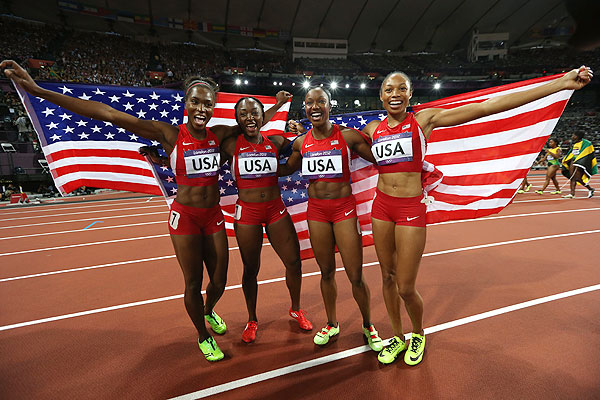 12. Kristin Armstrong shares her gold medal in women's individual cycling with her son.
13. And last but certainly not least, the Fab Five wins gold in women's team gymnastics for the first time since 1996.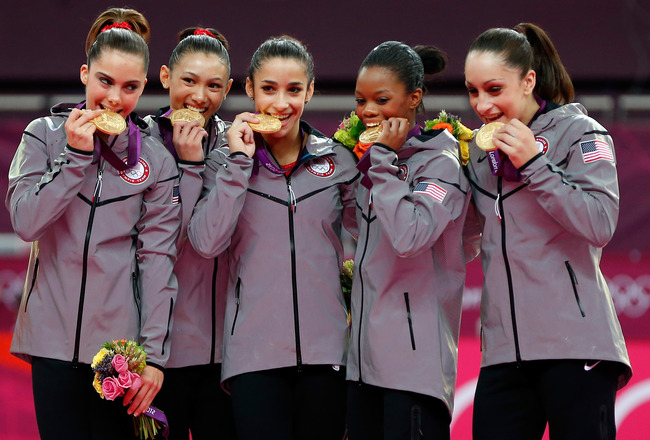 So let's celebrate the huge advances for female athletes in the 2012 London Games. What a perfect way to honor the 40th anniversary of Title IX!
And let's not forget the great feats of the 2012 Cat Olympics!!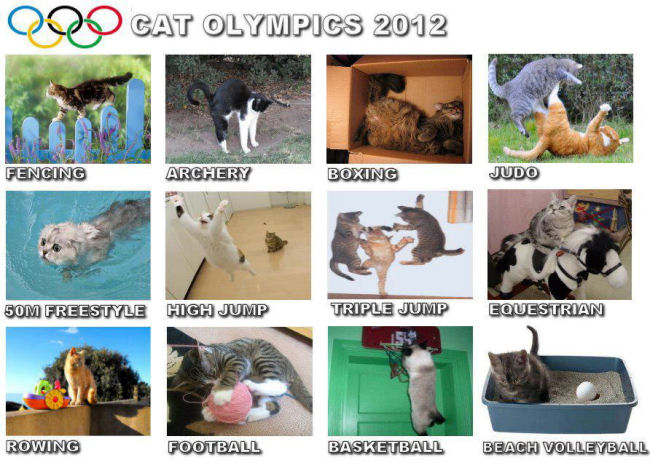 ~Corinne
This is an article written by a member of the SheKnows Community. The SheKnows editorial team has not edited, vetted or endorsed the content of this post.
Want to join our amazing community and share your own story? Sign up here.