I'm not a big salmon fan.  Something about the taste, just never seems to appeal to me.  But I keep reading about how good salmon is for you, so I am "trying" to incorporate more of it into my diet.  So today I found honey wheat pitas on sale, and decided that I was going to use them to make a salmon sandwich.  I wanted a sauce to accompany the salmon to mask the taste, but didn't want the sauce to be too overpowering.  As a result, I created a sweet and tangy lemon aioli sauce that went perfectly with this sandwich.  This sauce mayjust help me start liking salmon a little bit more.  I hope you enjoy it!!!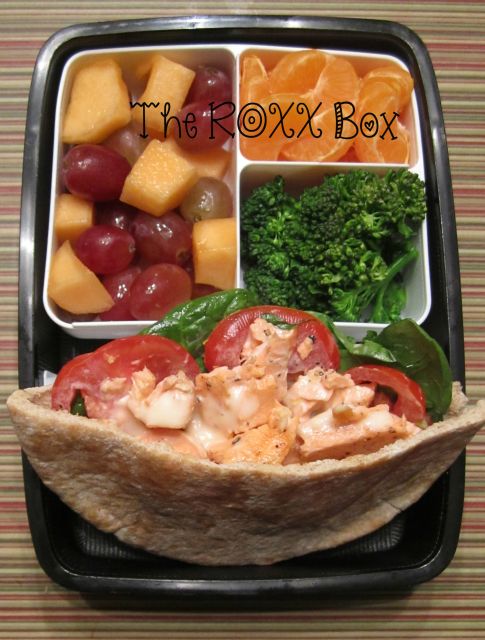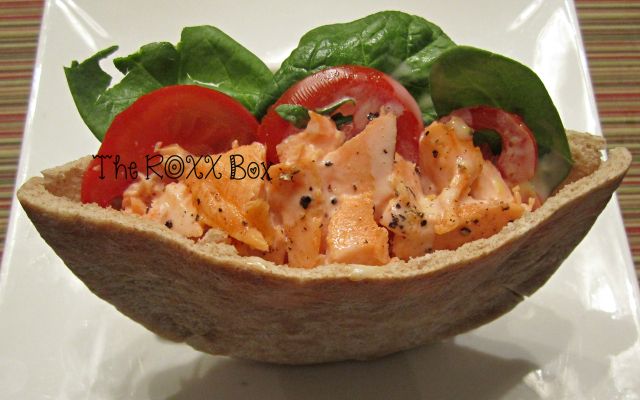 Broiled Salmon in Honey Wheat Pita with Sweet and Tangy Lemon Aioli Bento Lunch
Ingredients
2 salmon fillets (fresh/frozen)
1 teaspoon olive oil
salt/pepper to taste
Lemon Aioli Sauce
2 tablespoons mayonnaise
1 teaspoon lemon juice
1/4 teaspoon lemon zest
1/2 teaspoon agave
3/4 teaspoon sugar
Directions
If fresh, remove salmon skin and rinse.  If frozen, thaw and then rinse once completely thawed.  Pat dry.  Place on a broiler pan.  Pour about 1 teaspoon olive oil over salmon, then salt/pepper to taste.  Rub olive oil and seasonings into both sides of salmon.
Place salmon in oven and broil on high until done (approx. 8 minutes).  Be sure to pay close attention to the salmon in order to prevent burning.
Once cooked, remove salmon from broiler pan and place on plate in order to cool.  Break cooled salmon into chunks.
In a bowl, add all of the ingredient for the lemon aioli and mix well.
In a pita, add baby spinach, sliced tomatoes, and the salmon.  Drizzle aioli sauce over the salmon.  Adjust how much sauce is used to own personal preference.
Enjoy!!
Rox
This is an article written by a member of the SheKnows Community. The SheKnows editorial team has not edited, vetted or endorsed the content of this post.
Want to join our amazing community and share your own story? Sign up here.