This article was written by a member of the SheKnows Community. It has not been edited, vetted or reviewed by our editorial staff, and any opinions expressed herein are the writer's own.
As I sit here, starting another NaBloPoMo challenge.....(which I have
failed at the last 2 months that I have tried....and I really don't
know why I am doing another one, I think I really just like
torturing myself).....my hubby is standing in the middle of our living
room watching the Duke vs Syracuse game. My hubby is from New
York...so you know who he is going for but it's not the fact that
they are in OT with 2:03 left score 84 to 84...... he is worried
because my GATORS are number 3 and they are number 2.
Which means......if they lose tonight......MY GATORS will be number 2!!!!
Yeah right now this is an intense moment in our house. And to be
honest I am loving it!!!
We now have 1:15 left and it's 87 to 84.... Duke is winning..... Oh wait
it's a 1 point game with 1:00 left. I will be back at the end of the
game, gotta go finish the chocolate cake we were making.
Okay the game is not over yet....5.5 left 89 to 90 Syracuse is
winning.. waiting to see what kind of foul they just had....this is
intense......
Well damn it all to hell......Syracuse won by 2.....Final score 89 to 91.
That was a hell of a game!!! I love a good game no matter who wins.
But it would have been sweet if Syracuse had lost. My Gators have
made a quick climb of the NCAA rankings...... Thanks to a 12 game
winning streak and the loses of a few top 10 teams. At least I am
saving my gator standing this year with a hell of a bball team....since
the football team sucked this year.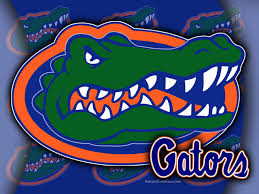 But no matter how bad they suck....
I WILL ALWAYS BLEED ORANGE AND BLUE!!!!
Oh well we are still number 3 and I know that it will come down to
Syracuse vs Florida in the final four. Then we will see who has the
bragging rights for the next year in this house!!! LOL yes sports are
a big thing in this house.
Now it's time to watch the only team we can agree on.......
THEKNICKS!!! (see still bleeding orange and blue, lol)
Let's beat the Heat again!!!
Until the next time I actually have something to say....wait let me
not say that.....I always have something to say.....
Until the next time I can actually get my brain to work long
enough to come up with something again...ENJOY YOUR LIFE!!!
HAPPY WRITING!!!