Belated Mother's Day Adventure: The Golden Gate Bridge
My belated Mother's Day present, in this case, was definitely better late than never!  My mom and I made plans to walk the Golden Gate Bridge by taking the ferry. I thought it was an awesome idea! I had never done it before and I was long overdue for an outdoor escapade.  Except, we forgot to make a plan B in case the ferry didn't work out.  Time to wing it!
We met at 11:15am on a Sunday and went to Nation's for breakfast.  Next thing we knew, it was noon and we had twenty minutes to make it to Oakland to get on the ferry.  We made it to Jack London Square in fifteen minutes and the parking lot full sign outside of Scott's Seafood Restaurant stopped us. Almost stopped us. My mom drove around the sign into the parking garage and low and behold, the first parking space was being vacated.  After a crazy amount of adjusting to fit into the tightly curved spot, not to mention stopping the traffic flow into the garage, we parked and hustled our way through a farmer's market festival to the ferry station.  We could see the ferry a short distance away but we had no idea where to buy the tickets! So, we asked a gentleman waiting in line.  Turned out that we could buy the tickets on the boat! Convenient!
The ferry unloaded its current passengers and we filed in after them.  We stood in line to get our round trip tickets and asked a woman handing out schedules how to get to the Golden Gate. This woman was extremely pleasant.  She told us multiple ways we could get there: take another ferry line to Larkspur, go on Muni, rent a bike, or walk. She gave us stamped round trip tickets for Muni to use in our quest if we so chose.  We thanked her and took a seat upstairs just in time to make it to San Francisco.
As we unloaded, the woman pointed out the next ferry station across the dock for us.  The next ferry was to leave at 2:30pm and it was only 1:00pm.  Deciding not to wait, we trucked it down to nearest Muni stop for the F Line.  The bus came no later than two minutes later and we hopped on.  We asked the driver how to get to the Golden Gate and he told us that we needed to catch the 38 on Geary to Park Presido and the 28 to the Golden Gate Bridge. The drivers were kind enough to alert us when our stops came up so we wouldn't miss them. 
Our bus rides were entertaining as well as informative.  A gentleman who seemed irritated at first, started cracking fun-loving jokes and doing magic tricks for some children.  He definitely made us smile.  We passed by my mom's an office building where she worked on the 16th floor of an extremely tall sky scraper.  There was once an earthquake which had the building swaying with her inside.  We also passed by the hospital where my oldest sister had her first open heart surgery that saved her life.  She was eight years old and Dr. Ebert, my mom said she would never forget that name, invented the experimental procedure. It is still used to this day.  We also passed by the hospital my grandfather stayed until his death.  It was amazing how many memories San Francisco brought back to us.
We made it to the Golden Gate Bridge where hundreds of people scurried about, taking pictures of the breathtaking view.  We acted like total tourists, asking other people to take pictures of us and vice versa.  After our two hour ordeal getting to the bridge, we began our walk.  We stopped at almost everything from wind surfers to seals and took pictures.  We explored the other side of the bridge, even went underneath trying to find a place to rent a bike.  Unfortunately, we couldn't find one on the Marin side. We made our walk back and we even got to see a Hanjin container vessel pass under the bridge.  It was incredibly neat!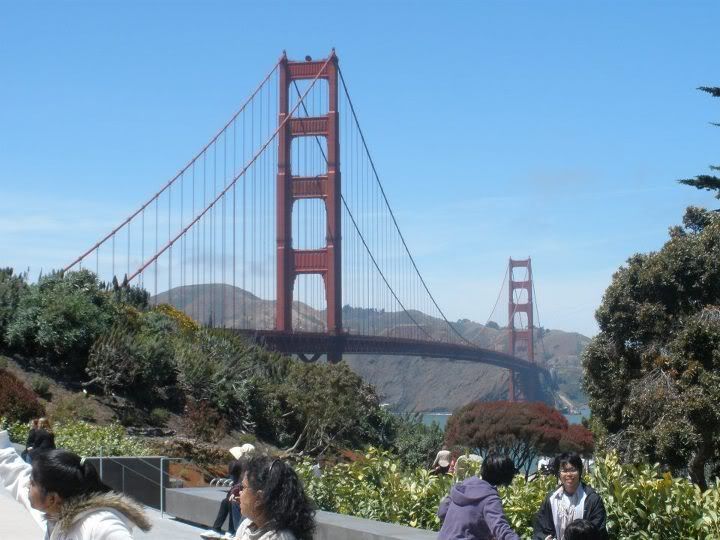 Our way back was just as quick.  We saw the woman who helped us in the beginning when we returned to the ferry (not to mention, just in time!).  She asked how everything went and we told her that her advice was perfect!  Everything worked out so well.  We didn't have to wait more than four minutes for a bus! My mom felt with both deserved a margarita and a candy bar, so she treated us.  We got to enjoy the ferry ride this time, sipping on our margaritas as the sun glimmered on the bay. We got to see the Port of Oakland from the other side, up close and personal.  It was really neat to drift along the huge container ships.
Our adventure was truly awesome and I'd do it again in a heartbeat.  Cheers, Mom!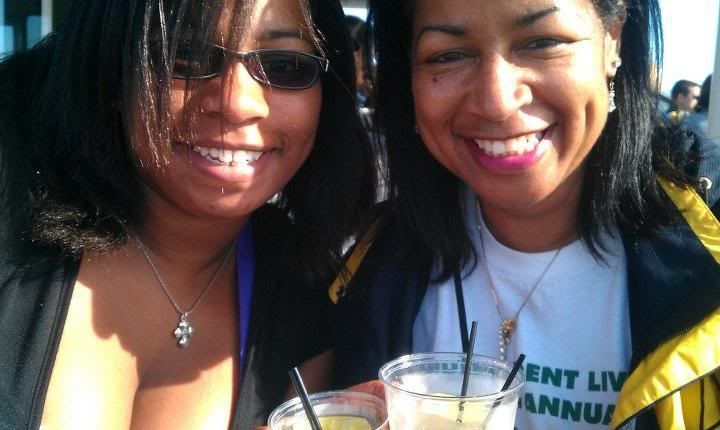 This is an article written by one of the incredible members of the SheKnows Community. The SheKnows editorial team has not edited, vetted or endorsed the content of this post.
Want to join our amazing community and share your own story? Sign up here.