This article was written by a member of the SheKnows Community. It has not been edited, vetted or reviewed by our editorial staff, and any opinions expressed herein are the writer's own.
In marketing, nothing is static. Markets change. Consumers change.
It's easy to lose the plot. As marketers, we must be open to learning from any and all sources to stay up-to-date and driven in an industry that requires so much from us. Our most potent and important source of knowledge and inspiration is the people around us--our team, our clients, and beyond. No matter who you are or where you're at in your career, there are always powerful lessons to be gleaned from those around you
Still, there's no accounting for the wisdom gained from experience, especially from those women at the top. Whether we have the privilege of meeting these women warriors in the flesh or simply following them on Twitter, it is a great comfort to hear them discuss their inspiration and most important lessons learned.
Below are 20 quotes from top female executives and marketers that are sure to inspire:
1.  "If you are an artist, learn science. If you are a scientist, cultivate art."  Karin Timpone, Chief Marketing Officer, Marriott International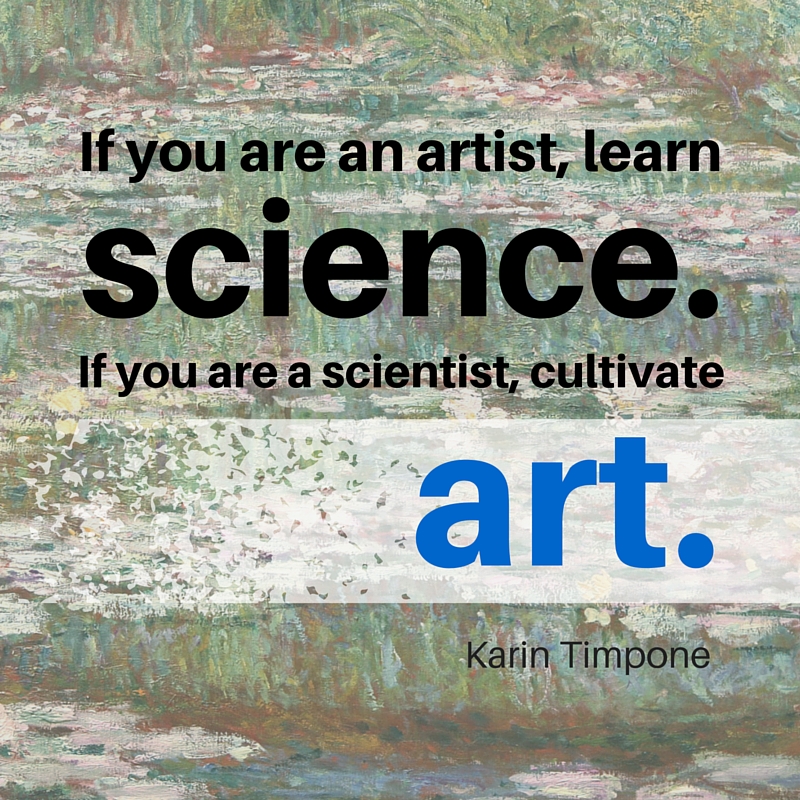 2.  "Whether B2B or B2C, I believe passionately that good marketing essentials are the same. We all are emotional beings looking for relevance, context and connection."  Beth Comstock, Vice Chair, General Electric
3.  "There's a lot of fear-mongering about 'losing control' of your brand online, when, in fact, you've got control over it as much as you always have: how you present your business and how you act." Amber Naslund, Author of The Now Revolution
4.  "When marketing, never trade the human element in exchange for scalability. Aim for both, and do it grandly." Irina Papuc, Head of Outreach, Toptal
5.  "Great Execution is the Ultimate Differentiator." Margaret Molloy, Global Marketing Officer, Siegel+Gale 
6.  "People share, read and generally engage more with any type of content when it's surfaced through friends and people they know and trust." Malorie Lucich, Head of Product Communications, Pinterest
7.  "Make the customer the hero of your story." Ann Handley, Chief Content Officer, MarketingProfs
8.  "The way you can understand all of the social media is as the creation of a new kind of public space." Danah Boyd, Founder, Data & Society
9.  "No matter what or whom we're talking about, from movies to chiropractors to books to financial planners, the consumer hankers after specialization." Susan Friedmann, Author of Riches in Niches
10.  "Become a content marketer for a brand that you're passionate about. As simple as it sounds, I know plenty of people who went into advertising and content marketing, but didn't love the product or service they marketed. I've always sought out jobs that I was passionate about the product and the company's values." Alex Hisaka, Head of Global Content Marketing, LinkedIn
11.  "It's important to remember that it's not about you, it's about who you serve. Marketing's job is to make life easier for customers and for sales." Suzanne Doughty, Social Media Program Manager, Dell
12.  "It's the courage to try things—because they excite you, because you're curious about them, because you believe in them, because you see an opportunity—that matter in the end. Speak up in that meeting, ask questions, pitch that crazy idea, read your face off to understand complex things because it will make you smarter, care about others and your work." Lisa Grimm, Associate Director, Social Media, Whole Foods Market
13.  "When it comes to the world of digital marketing and social media it's important to not be afraid to try things, step out there, share learnings and be fearless. However, it's also easy to get carried away 'talking' just to talk. When you're not face-to-face it's easy to make lots of noise all the time, so don't forget the human element." Karen Thomas-Smith, Chief Marketing Officer, Ciox Health
14.  "My network is made of people with whom I have worked, learned from, and admired over the years. Many are also people I have helped and expected nothing in return." Melanie Mitchell, Head of Central Region and Strategic Search, Microsoft
15. "Be curious about everything. Never stop learning, because the market is always changing. Freely share what you know with others, and learn from them. Be known for not just the latest trends in your area of expertise, but their implications as well." Jeannine Rossignol, Vice President of Marketing, Xerox
16.  "Big ideas can come from any source. Recognize and prioritize your time with those that fuel your thoughts." Amy Lamparske, Head of Global Social Media, 3M
17.  "When I look back at the most pivotal moments in my career, I learned the most and was rewarded for it when I took on new, stretch opportunities. I did not always feel fully equipped or ready, but that vulnerability propelled me to rise to the challenge and grow in unanticipated ways." Maria Poveromo, Vice President of Communications, Adobe
18.  "Never wait to be told to do something. To get a seat at the table, you need to bring something to the table. Take initiative and find ways to demonstrate your team and organization is more efficient and effective as a result of your efforts." Lauren Vargas, Chief Marketing Technologist, Aetnan
19.  "Focus on the core problem your business solves and put out lots of content and enthusiasm and ideas about how to solve that problem." Laura Fitton, Founder, oneforty
20.  "Buyers don't care if they're engaged with marketing or with sales--they care about what's in it for them to be in that conversation at all." Ardath Albee, CEO, Marketing Interactions
May these quotes stoke your fire whenever you begin to flag. Do you have any inspirational quotes to share? Comment below!