This article was written by a member of the SheKnows Community. It has not been edited, vetted or reviewed by our editorial staff, and any opinions expressed herein are the writer's own.
While in High Point I got to enjoy some beautiful Fall-like weather, unfortunately it didn't come home with me back to Houston.  When we think of Fall and Winter, we tend to gravitate towards the rustic outdoors, and with most of the US experiencing such nice weather, I thought I'd share with you some beautiful rooms that have a rustic charm.
One style trend I've noticed lately is this sense of rustic charm with a relaxed lifestyle.  The designs vary from a medium-range of rustic influence to just a touch.  It's a beautiful blend of rustic style and modernity's clean lines and simplicity.  
How do you get the look?  Add pieces that are reminiscent of that mountain home or Santa Fe style.  Such as hand hewn and distressed case goods, add distressed wood beams (if possible) to your ceilings, use fabric patterns such as Aztec, flame stitch, stripes, etc, and accessorize using baskets, antique pieces, etc.  Are you a fan of this look?
 Gerard Butler's New York loft.  Designer: Elvis Restaino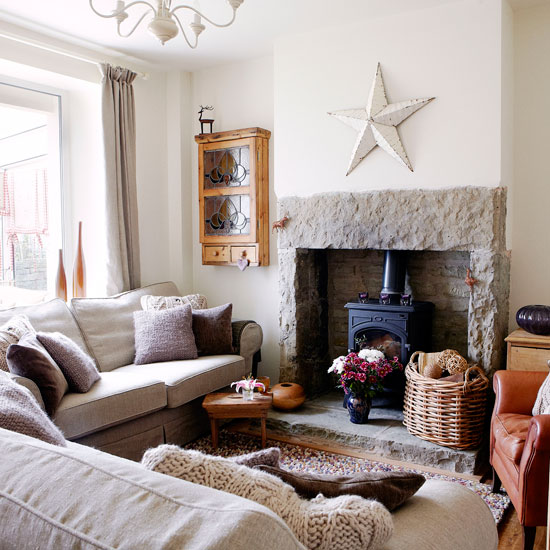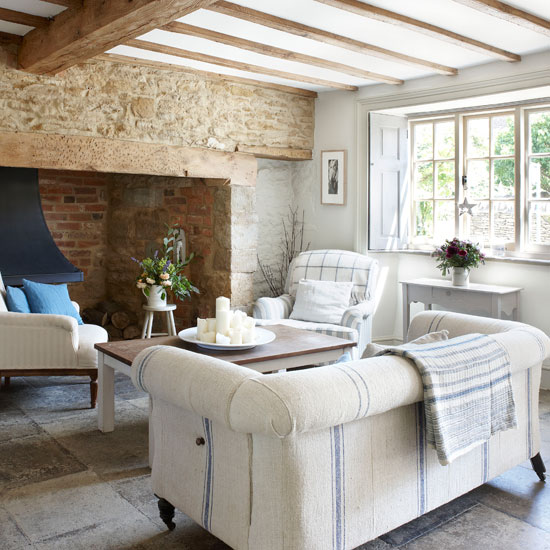 Kay Douglass
Will & Jada Pinkett Smith's kitchen Designer: Stephen Samuelson
Best,