This article was written by a member of the SheKnows Community. It has not been edited, vetted or reviewed by our editorial staff, and any opinions expressed herein are the writer's own.
I have always been crafty, so over the years, I've built up quite the collection of art supplies. I've never really had a system for keeping everything organized, until now. I had a few big plastic bins, but somehow everything ended up jumbled together in one big mess.
So this week, after a long and frustrating search for a black Sharpie, I decided I had to dosomething to control the madness. This is what I came up with.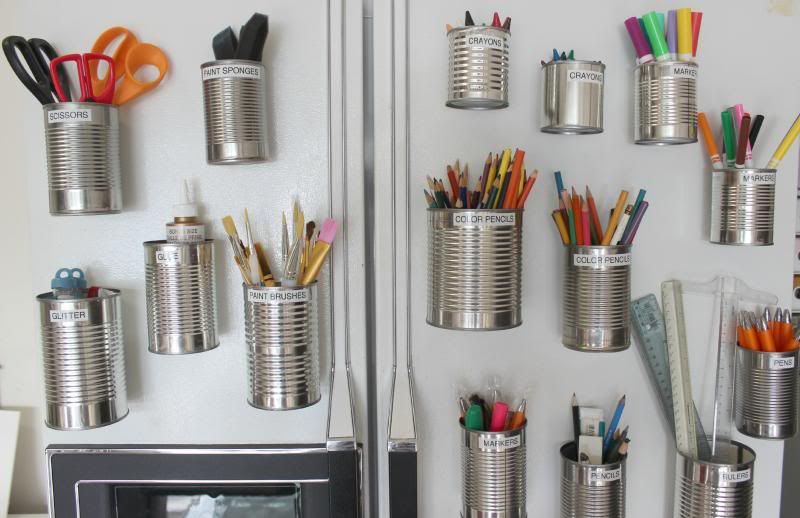 I got the idea to use magnetic cans from a Facebook page I follow called Art & Parenting. I just happened to have some empty cans lying around that I was saving for a different project that I never got around to.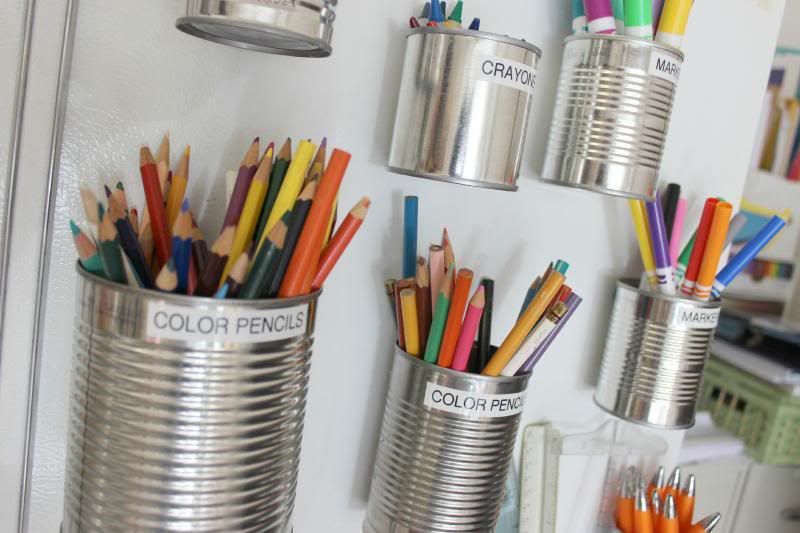 We don't have a lot of extra space in our house for all this stuff, but a few months ago we acquired an extra refrigerator that we keep in our garage. I thought it would be the perfect space to use the idea and organize my supplies.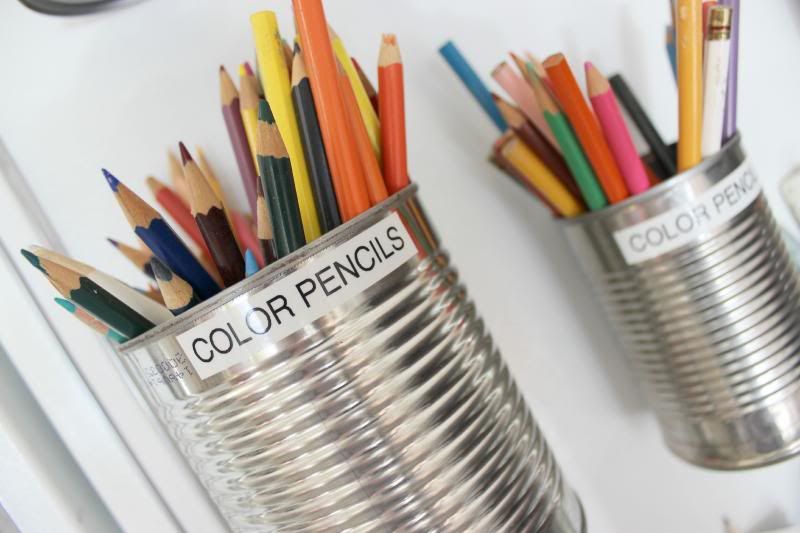 I glued round craft magnets to the back of each can. The larger cans got two magnets. Then I went crazy with my label machine and labeled each one.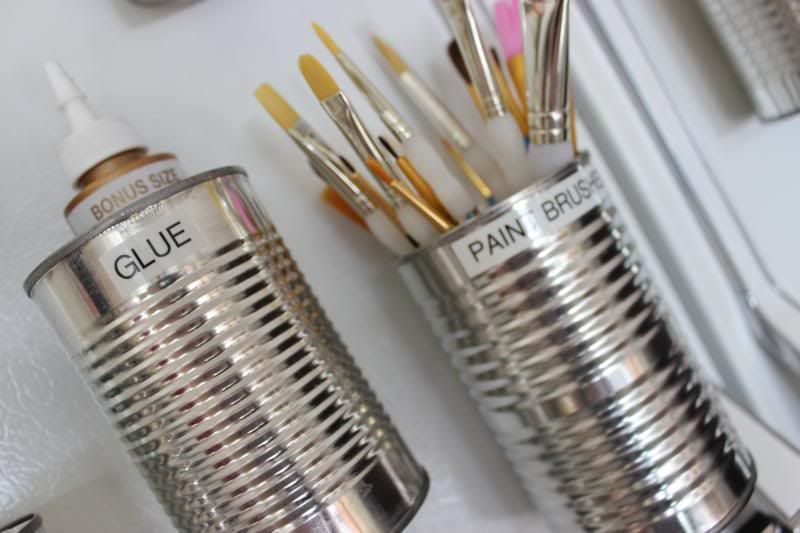 The best part is how easy they are going to be to keep organized. The idea is to pull the whole can off the fridge and bring it to my work space. This way everything stays together. When I'm done, the can goes back.
Obviously not all the supplies fit into these cans. I still have things like my acrylics paints, watercolors and ribbon in the plastic bins on top of the fridge. It is a huge improvement though! I know that as Olivia grows older, so will my stash of art supplies. I hope I can keep everything as nice and neat as it is right now. We'll see how it goes. Thanks for reading!