One of my favorite seasons of the year is fall. The changing leaves boasting vibrant hues of rusty red, burnt orange and soft yellow paint a beautiful and natural picture across the landscape.  You should see the landscape during that time of year here in the rolling hills of Kentucky!  Absolutely breathtaking!
Not only is it the season where we can enjoy cooler temperatures and fun filled hayrides, it is the perfect time to decorate your home to reflect a lovely autumn scene.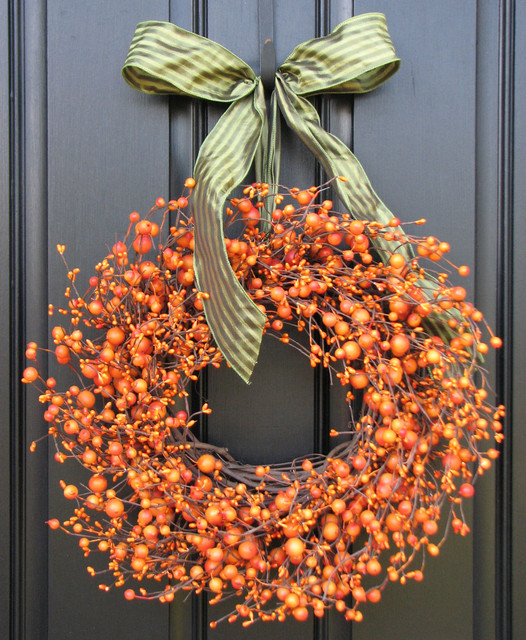 Charming indoors décor
If you have a fireplace, this is the perfect time to dress it up in some spicy fall pizzazz.  There are so many creative and lovely ways to turn a fireplace mantel into a warm and inviting focal point in your room.  You can find items around your yard or in the woods near your home such as dried leaves, acorns and pine cones or head on down to your local arts and crafts store.  My favorite items to use for decorating a fall theme fireplace mantel are small pumpkins, gourds, and candle votives that come in Earthy tones. Straw wreaths, cute little scarecrows and harvest style crafts are excellent additions to add some joyful cheer.
Fill your home with the smell of fall…. I love the scents of fall and I really love candles. There are numerous options to pick from but some sure aromas that will invoke the feeling of autumn into your home are nutmeg, cinnamon sticks, pumpkin spice, apple cider, and spices. Fall potpourri is an easy way to add some décor and a touch of the scent of fall. 
Simple and inexpensive ways to get your home fall ready: change out your throw pillows and use combinations of autumn shades such as orange, red, yellow, brown, or tan.  Even add some purple and green into the mix to bring out a unique bit of personality. Throws and blankets that feature the elements of fall will look great on the sofa or stacked and ready for use in a cute woodsy or rustic style basket placed on the floor.  Mason jars dressed with fall colored or burlap ribbons and filled with colorful dried beans, candy corn, cinnamon red hots, and dried Indian corn will really show your guests your creative side and add some cute seasonal charm to your end or coffee tables.
Don't waste that drab space in your dining room:
Dining room table centerpieces and place settings are excellent ways to showcase your love of the new season and create a cozy and warm place to share a meal.  Gourds, different sized pumpkins placed on candle holders, cornucopias filled with the seasonal harvest and fall style collectibles are all wonderful ways to make your dining area pop for fall.  Fall colored place settings are easy ways to change the look of a table. Use your imagination and you will be amazed at how wonderful your room will look and how much fun you will have creating it.
We must not forget creating a lovely entrance to your home by sprinkling your door with fall décor and dressing your porch and yard in some autumn style. 
Wrap tall corn stalks, straw or raffia around porch columns and mailboxes, Create garland to encase your door with these materials or even grapevines. Pour on the charm with bright and seasonal bows in deep orange, brown and red tones.  Make your door come to life with a pretty fall wreath. Corn husks and grape vine or straw wreaths work great.
Turn your yard into a festive scene with bales of straw, pumpkins and jack-o-lanterns, colorful scarecrows with happy faces, and mums. Lots of colorful mums!!!
This is an article written by a member of the SheKnows Community. The SheKnows editorial team has not edited, vetted or endorsed the content of this post.
Want to join our amazing community and share your own story? Sign up here.