I love me some Etsy. Don't you?
For those of you who don't know what it is, it is simply something you must discover NOW. Think of an Ebay-like website for crafters to sell their handmade items, arts and crafts, etc. It is a wonderful place - you're surely to find something there that you'll love. I actually have my own Etsy store - By The Edge Of The Sea, however, I need to get back to work on crafting. I make seashell ornaments for the most part right now, and need to make myself some inventory for the holidays that are fast-approaching! (But that's another post for another day.)
I wanted to share with you some great Etsy finds for Thanksgiving that I just fell in love with.
I love that you can reuse these placecards every year - add new names, edit names as needed (we all know that families do grow and you may not have the same guests ever year!):
Don't forget to label those wine glasses:
This is a sign anyone could use year-round as a little reminder: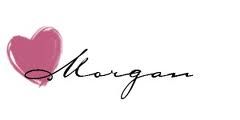 This is an article written by one of the incredible members of the SheKnows Community. The SheKnows editorial team has not edited, vetted or endorsed the content of this post.
Want to join our amazing community and share your own story? Sign up here.