This article was written by a member of the SheKnows Community. It has not been edited, vetted or reviewed by our editorial staff, and any opinions expressed herein are the writer's own.
IT IS FINALLY THE SEASON WHERE I CAN DRINK COPIOUS AMOUNTS OF HOT DRINKS.
Hot toddies, hot chocolate, tea, weird concoctions I find on Pinterest that may end up being disgusting, I DON'T CARE.  I love fall, and I love all the fall-y things that come with it.
The thing is, hot drinks don't work so well in beer steins or wine glasses, which somehow are the only drinking vessels that Andy and I have left. How is it possible that the glasses you drink alcohol out of are the ones we break the least?
Anyways, that means its time to start building up the mug collection again. I'm pretty picky about mugs, I like them to be more like tall bowls with handles so that I can use them for oatmeal or drinks, and en masse. I found these white mugs at Target for $3.99 that fit that bill:
But it was a little simple/I like to fuck with things. I had read on Pinterest a few times that if you use a Sharpie on ceramics, you can make them permanent by heat-setting them, so I decided to give it a whirl. I used a pack of Sharpie fine points I had lying around that I grabbed off Amazon for like, $7.
I used a dry-erase marker to draw a U-shape on the mug to map out my shape, then filled it in from there using my Sharpies, just drawing over the U (the Sharpies erased the dry-erase template and replaced it with the permanent marker). I totally forgot to take any pictures of this step (not that you would really need them...) but luckily Andy snuck in with the camera and snapped this high-res photo of me hard at work!
I guess that photo is NSFW, since I don't appear to be wearing a top. Oh, and I'm sitting on a Ghost Chair. Anyways, the final product turned out to be something like this: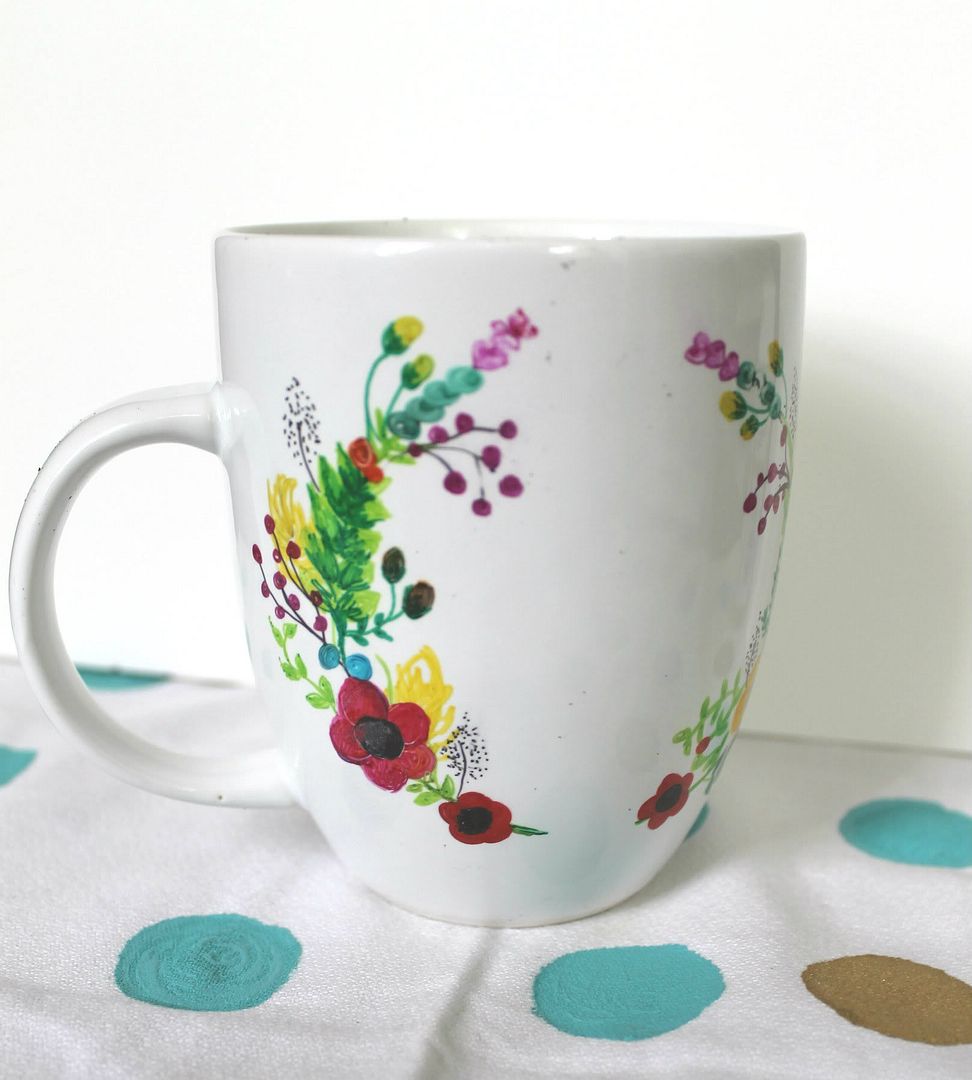 You may notice that it looks a little bit different than in the Instagram at the top. I left the middle intentionally blank because white mugs like this are the perfect dry-erase backdrop.
For small daily reminders...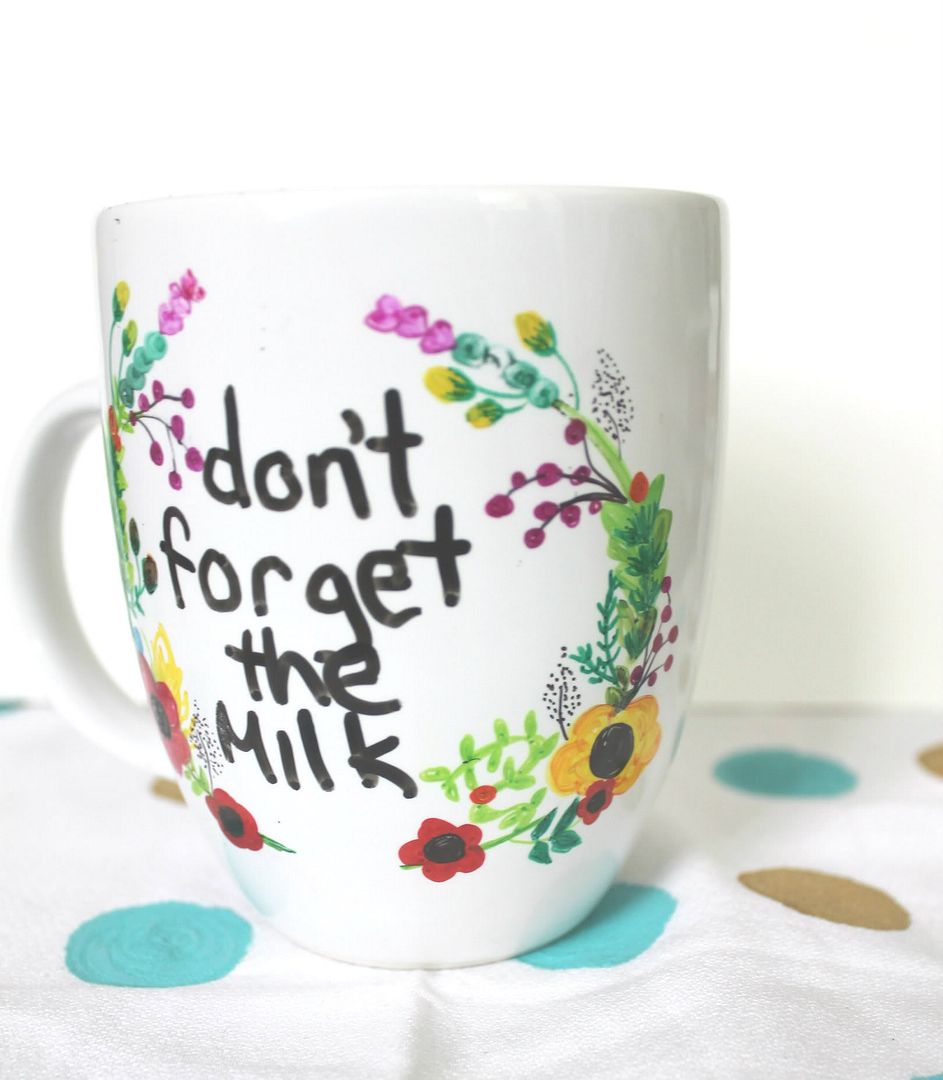 Nauseating love notes...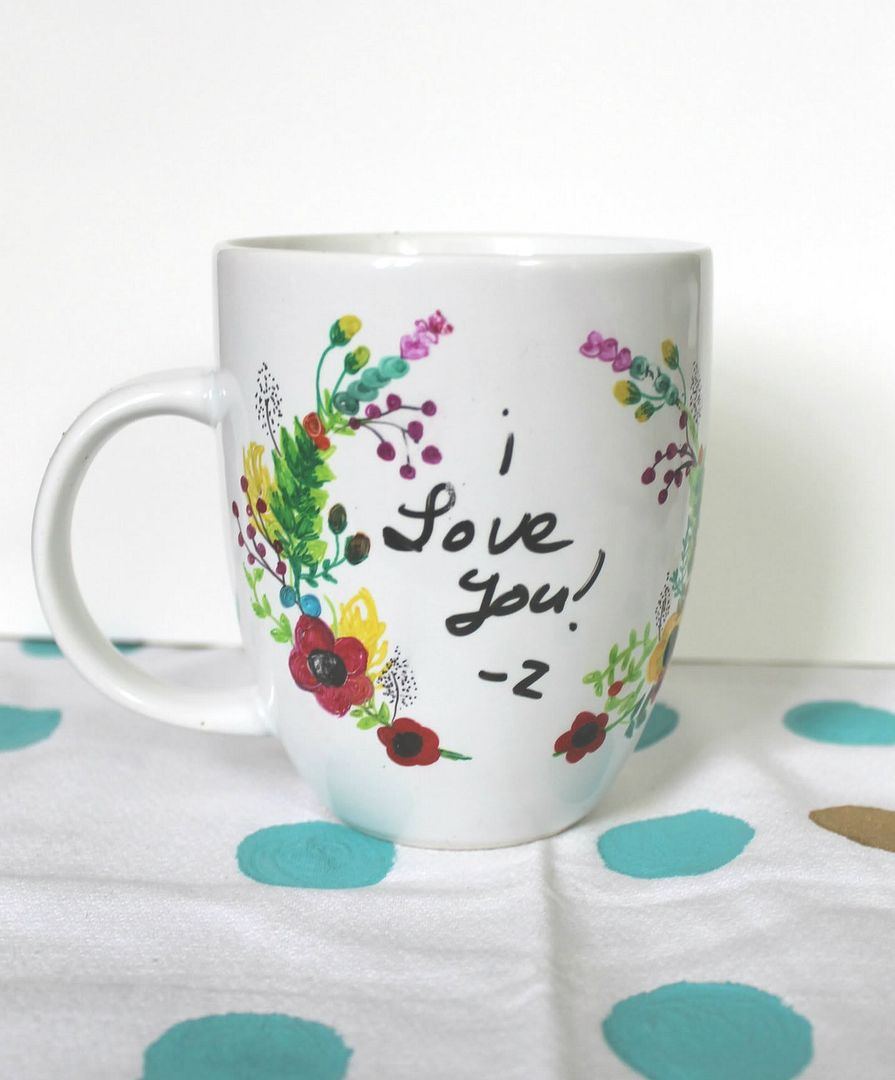 Or, the Instagram from the night I made it, when you just got no time for the cat-callers on your walk home from the train after work:
Once you have the design looking exactly as you want it, put it on a cookie tray in a cold oven at 350 degrees for 30 minutes. After that, they will stand up to a hell of a handwashing, though you may lose a bit of the design if it goes in the dishwasher. 
xo,
z
zandi @ radical / possibility