Are you wishing you could get a custom drapery panel "look" with a more ready-made price? You can and here are 5 tips to help you do just that. Ready-made drapery panels are ones that you can purchase at West Elm, Pottery Barn even Bed Bath Beyond and more. Unfortunately,  there is a big difference in style when having draperies custom made. You can pick your fabric, embellishments, fullness and so on. There are a few deign tricks to get a custom look and here's 5 of my favorites.
Xo, Annie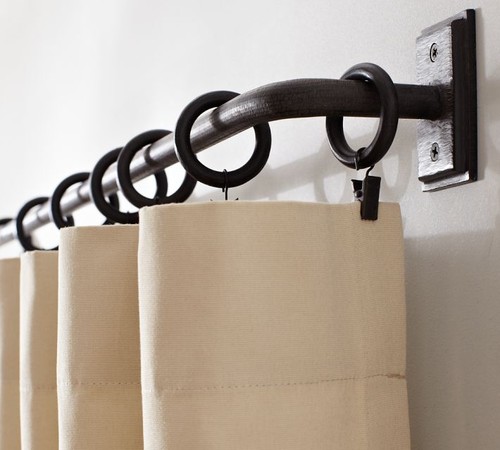 Tip #1 Hang on rings and never use a rod pocket. A rod pocket is a pocket at the top of your drapery panel where you can slide the rod through for haning. It's a ready made giveaway. Simply purchase rings and hang the rod from rings to get a pretty pleat or fold.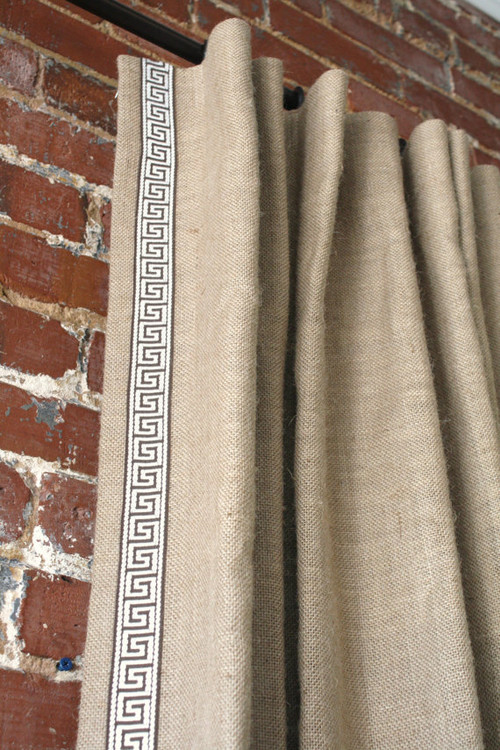 Tip #2 Add embellishment to the leading edge of the panels. A decorative ribbon or contrast fabric band is a perfect way to add a little designer style.
Tip #3 Hang the panels so the bottom just dusts the floor ever so slightly or has about a 1″ break. If they are too high or too long they won't look right.
Tip #4 have a drapery workroom add box pleat to the top of the panle. They can also sew on hooks to complete the "custom look".
Tip #5 Finish off the look by hanging your panels on pretty rod.
This is an article written by a member of the SheKnows Community. The SheKnows editorial team has not edited, vetted or endorsed the content of this post.
Want to join our amazing community and share your own story? Sign up here.