This article was written by a member of the SheKnows Community. It has not been edited, vetted or reviewed by our editorial staff, and any opinions expressed herein are the writer's own.
Hello and welcome back for more December Daily goodness!  December is just flying by, and it is hard to believe that day after tomorrow it will all be over.  I am savoring every minute and will be sad to see this December Daily filled!  Last year was completely the opposite for me, because last year I did not pre-make much of it, and it was well into January before I finished.  I was ready for that one to be done!  But this year I have kept up fairly well and I just love what I've created.  So let me show you more, here we go!
Beginning with Day 13, original: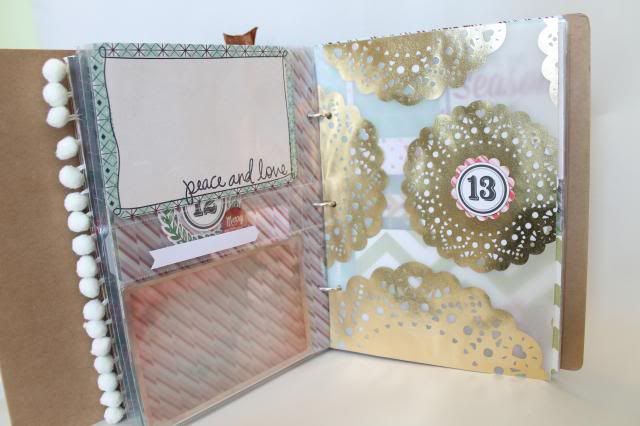 On this day, we went to see Santa, and we always ride the carousel which is right beside Santa at the mall.  So I added a sewn insert for the photo: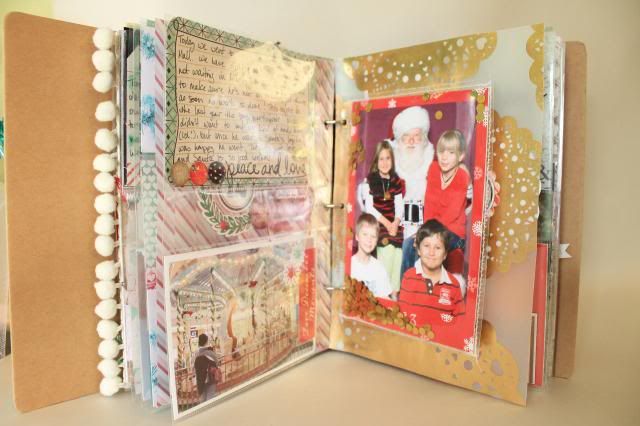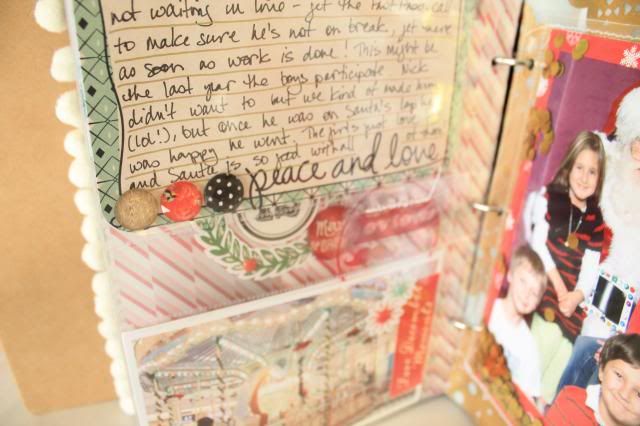 The journalling reads: Today we went to visit Santa @ Hanes Mall.  We have figured out the secrets to not waiting in line - get the FastPass, call to make sure he's not on break, get there as soon as work is done!  This might be the last year the boys participate.  Nick didn't want to but we kind of made him (LOL!), but once he was on Santa's lap he was happy he went.  The girls just love it, and Santa is so good with all of them!
The back of the sewn insert is just a simple journal card: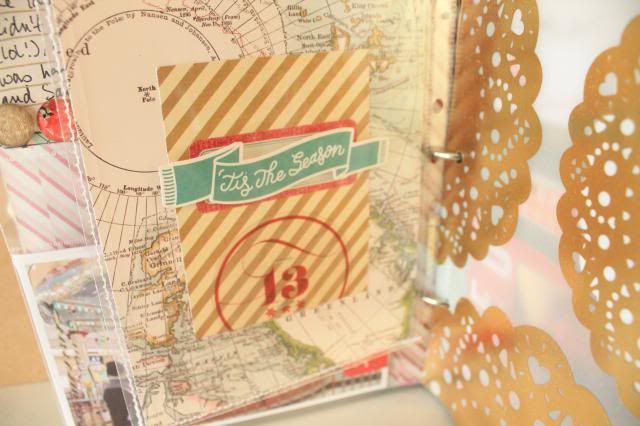 And this is Day 13, laid out:
This is Day 14, before: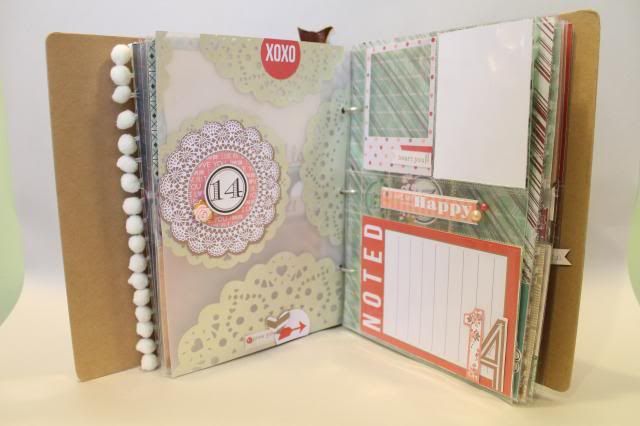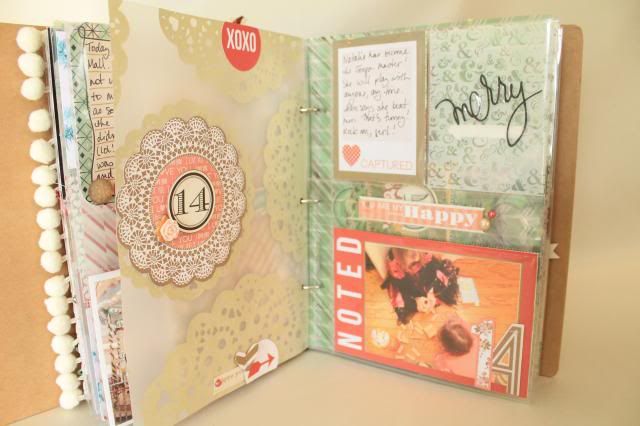 Natalie has decided that she loves Jenga, to that is the photo for this day.  The journalling reads: Natalie has become the Jenga master!  She will play with anyone, any time.  Alan says she beat him.  That's funny!  Rock on, girl!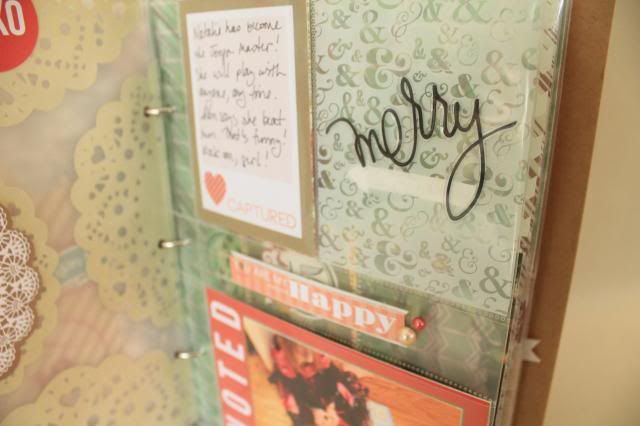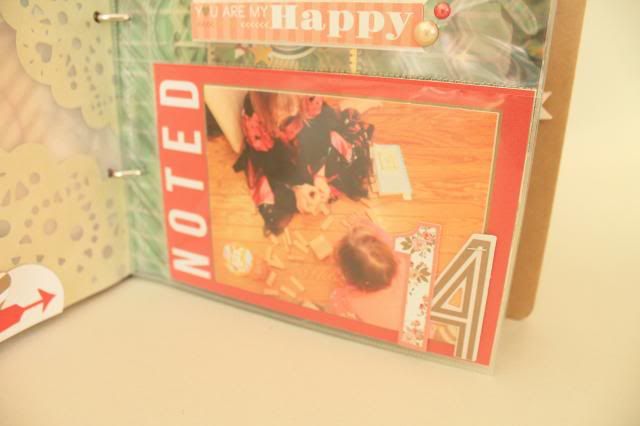 And here it is flat: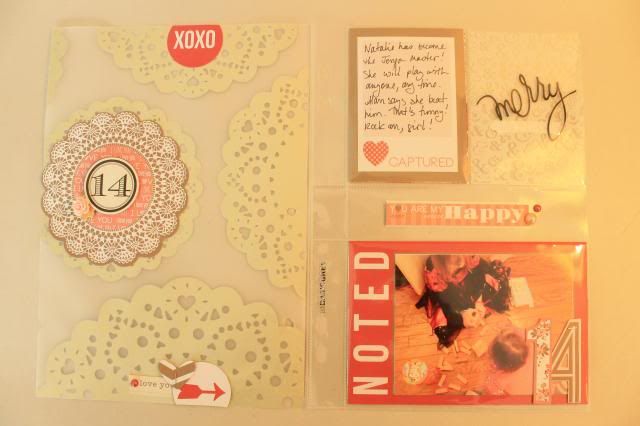 Day 15, before: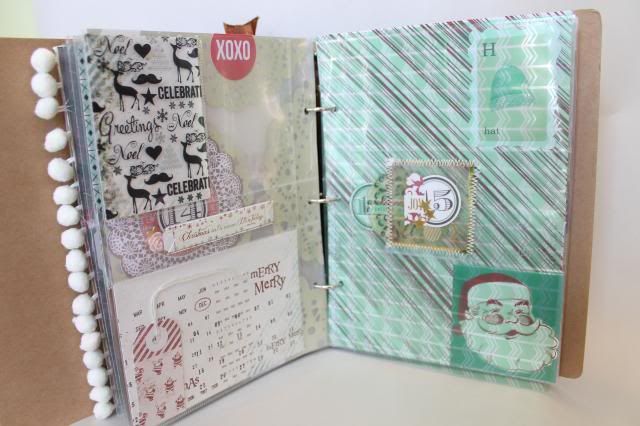 This day was a simple photo of our tree with bokeh lights: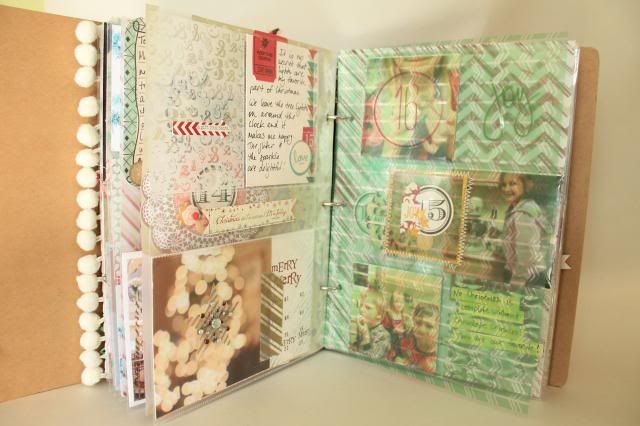 I'm not really happy with that transparency, because it shows through the next day and is sort of confusing.  But, so be it.  The journalling for this day reads: It is no secret that lights are may favorite part of Christmas.  We leave the tree lights on around the clock and it makes me happy.  The glitter and sparkle are delightful!
Here it is flat: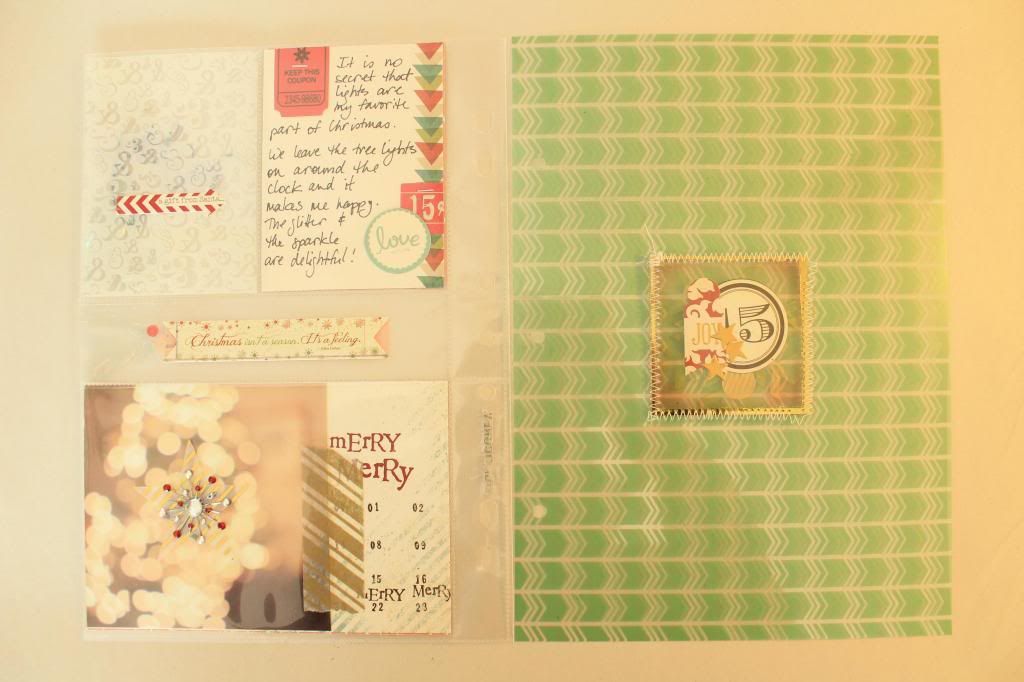 Day 16 needed a few changes, but here it is before: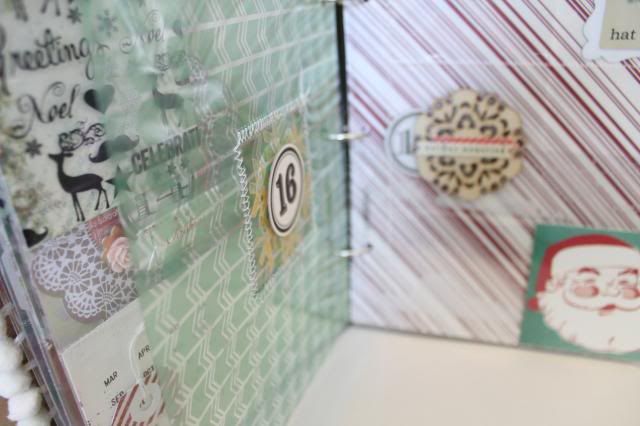 This was the day we baked our chocolate crinkles, so here is the layout!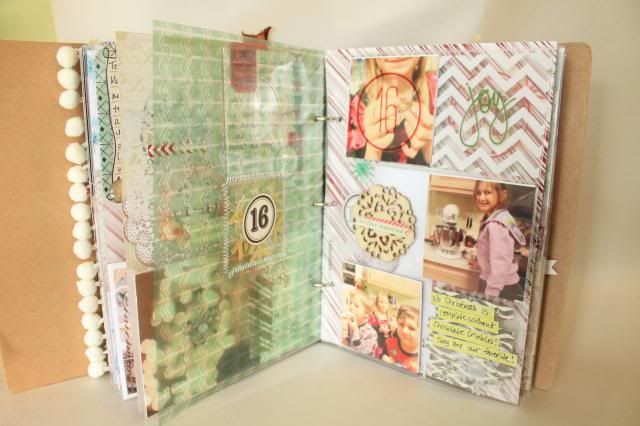 This one was fun!  I left the wood doily the same, but switched out the top pocket for the chevron transparency and JOY.  The bottom pocket I sewed shut with a snow flake and Santa inside, and then attached journalling on top.  It reads: No Christmas is complete without chocolate crinkles!  They are our favorite!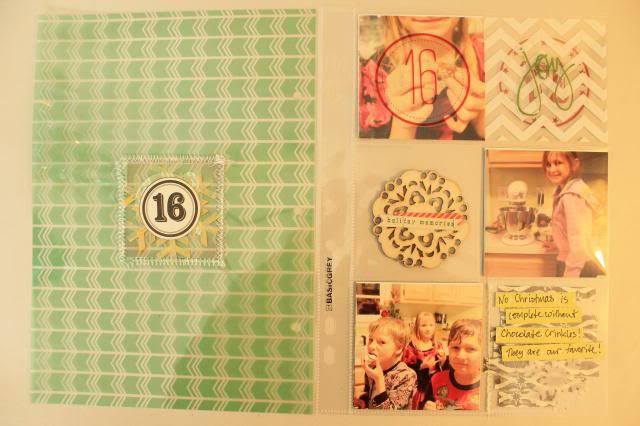 Last for today, is Day 17: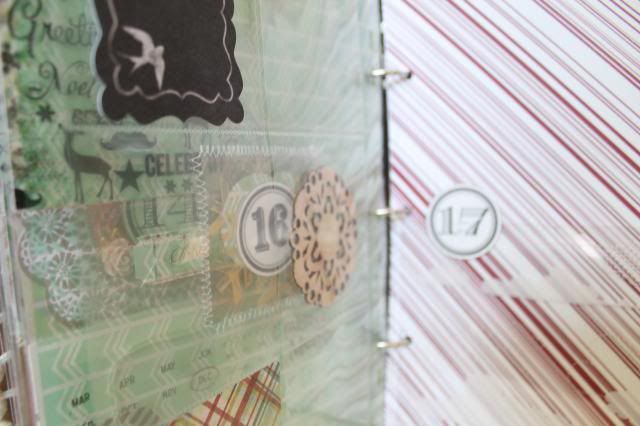 This became two-purpose: I had created the pocket, so I placed the kids' Santa lists in it, and we also went to see the hanging lights so added those photos.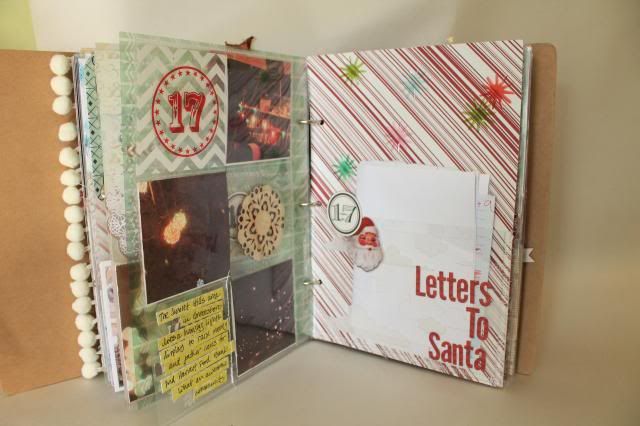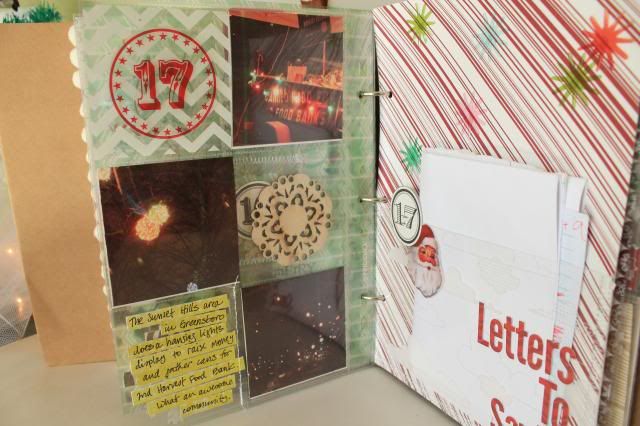 The journalling reads: The Sunset Hills area in       does a hanging lights display to raise money and gather cans for 2nd Harvest Food Bank.  What an awesome community!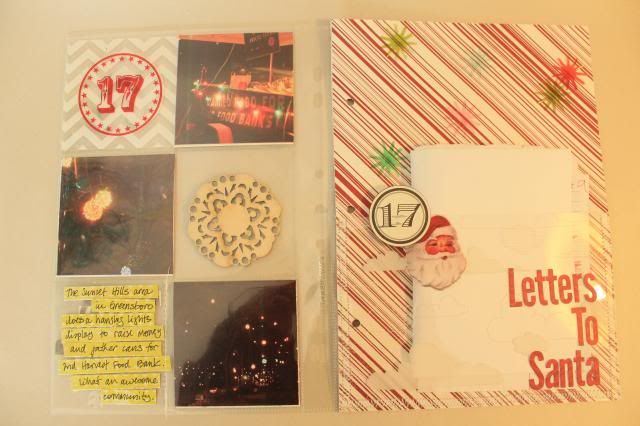 I love this album and I love this project.  Thank you for taking a peek at these days and for following along throughout this month.  There are only a few more days!  I wish you and your families much joy and peace!
~Theresa
**December Daily is the brain-child of creative genius Ali Edwards.  To find out more about this project, and connect with others who are participating, check out her blog here.