Hello and welcome to our December journey!  Today I am continuing on with Days 9-12, in an effort to catch up.  Every day I work on this little album and every day I fall in love with it a little more.  So, here is Day 9.
Original foundation page here: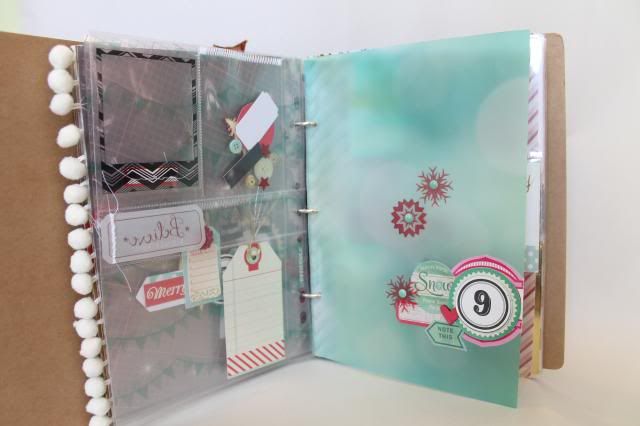 On the previous day I had tucked a letter from my husband behind the photo.  I decided to make Day 9 just about that letter.  I put in a photo and added some letter stickers, and called it done.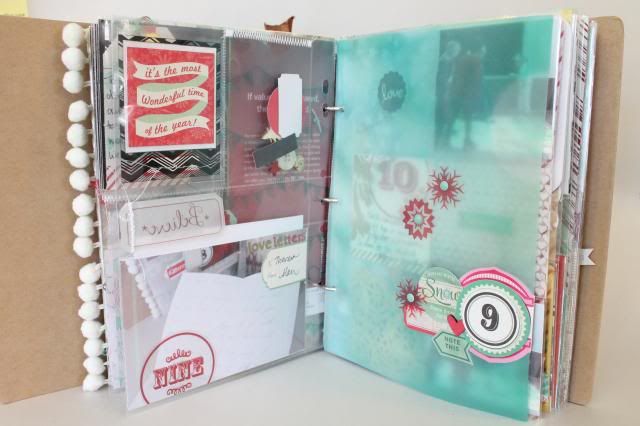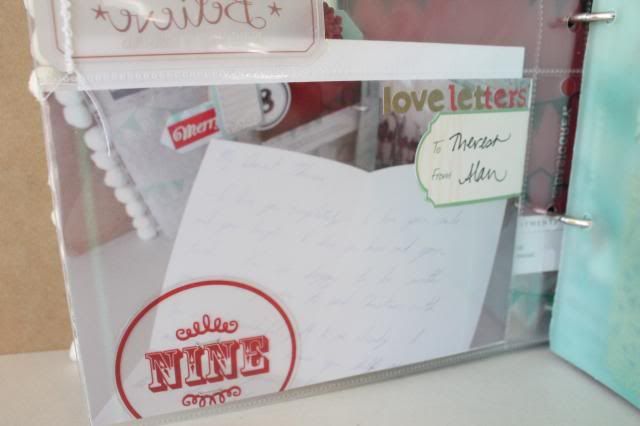 And here it is, out of the album: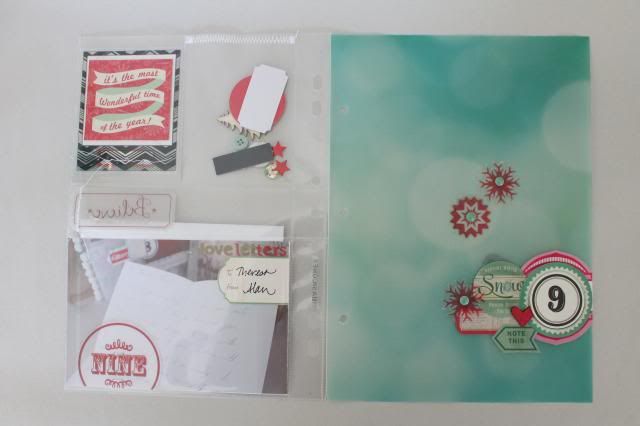 On to Day 10, original: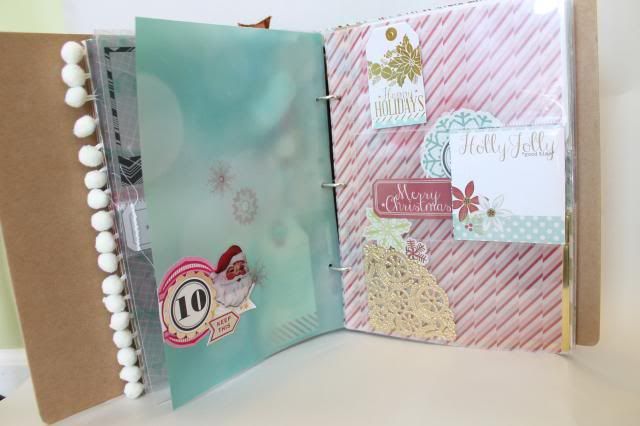 Some things changed a bit here, and that is cool.   I took out the tag and the journal card, because they visually felt heavy.  I wanted something lighter in there, and these transparencies worked out great.  The funny thing about these couple of days is that I had no idea what to put in them when I sat down to work on them.  I actually did Day 11 before Day 9 or 10!  But then it occured to me that I had these photos on my phone of all our children playing together at McDonalds.  And so it all fell into place.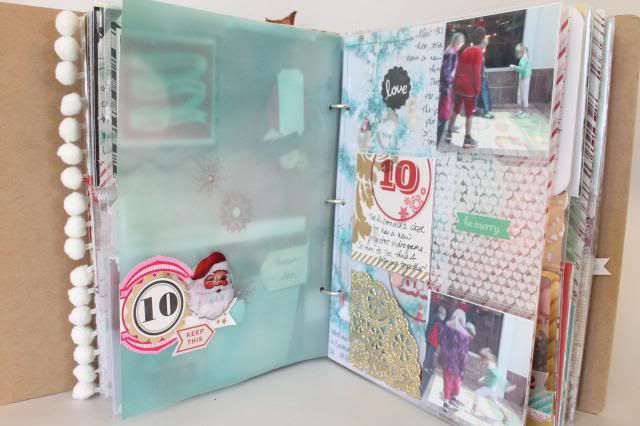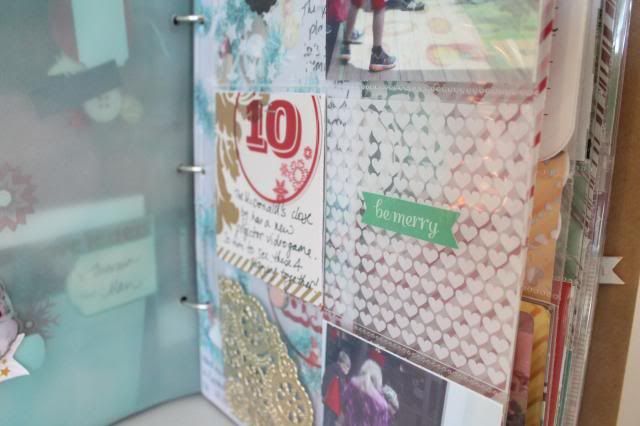 The journalling reads: The McDonalds close by has a new projector video game.  So fun to see these 4 playing together!
Here it is flat: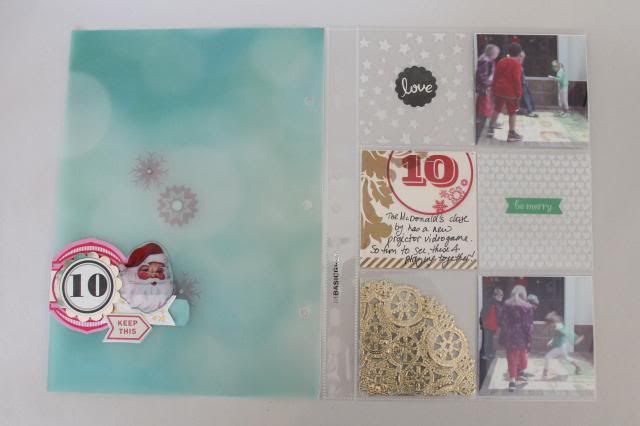 Day 11 came about easily for me.  Here is the original: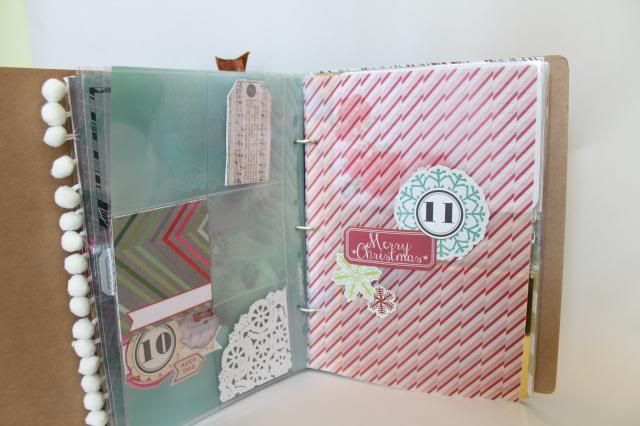 When I was growing up, we lived in Germany for a few years, and collected these special ornaments.  I don't normally pull them out because they are small and tend to get lost on a big tree!  But this year I found this adorable tinsel tree, brought it home, and realized this was the perfect place for these special ornaments.  And so, special ornaments get a special layout in December Daily: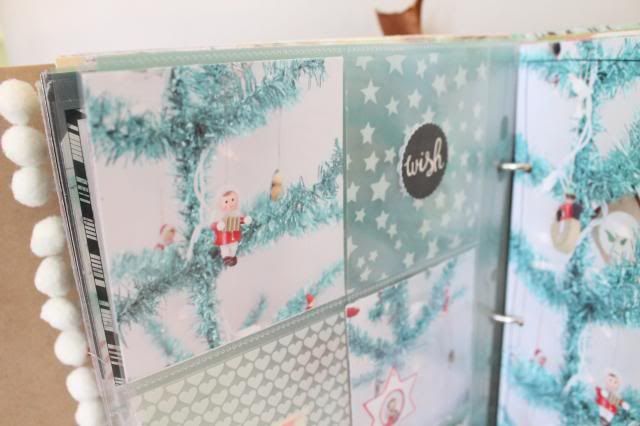 I added an insert which features a full-size photo and houses the journalling for this layout.  The journalling reads:  After 30 years these ornaments have a new home this year.  The tinsel tree is just the perfect place.  I love these reminders of such good times.  Handmade in Germany ca. 1983.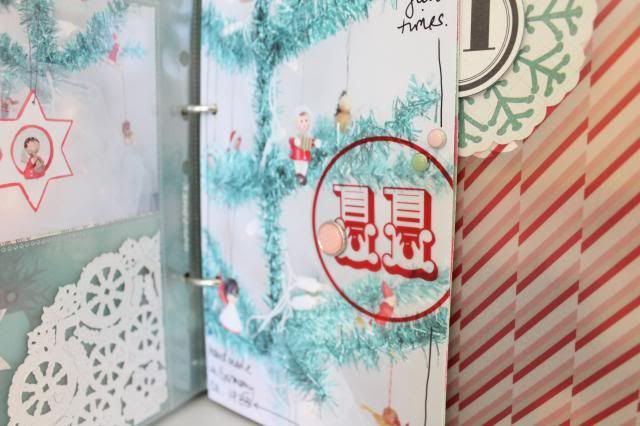 And the back of the insert is just patterned paper from Crate Paper - the children on the paper look so much like the ornaments!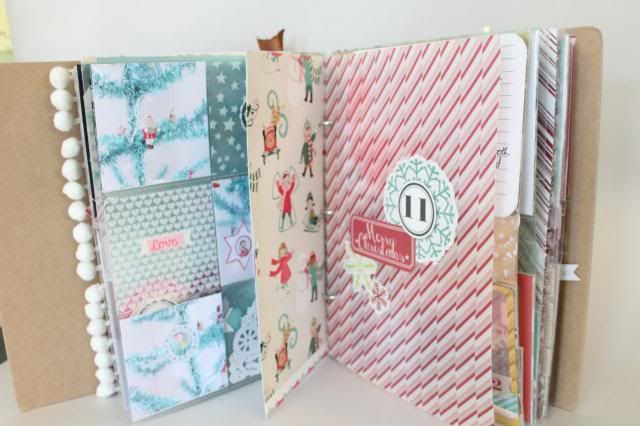 That might be my favorite layout in December Daily ever.  Here it is laid out: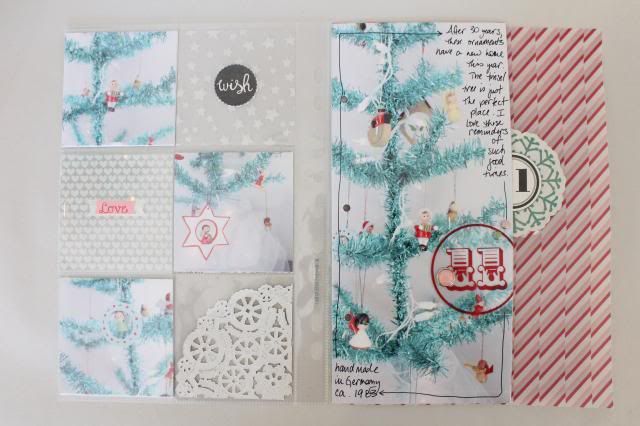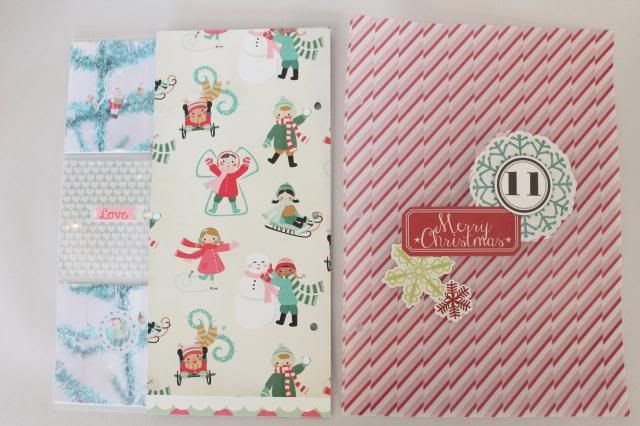 Day 12 is about a special friend of mine, my hair stylist.  Here is the original: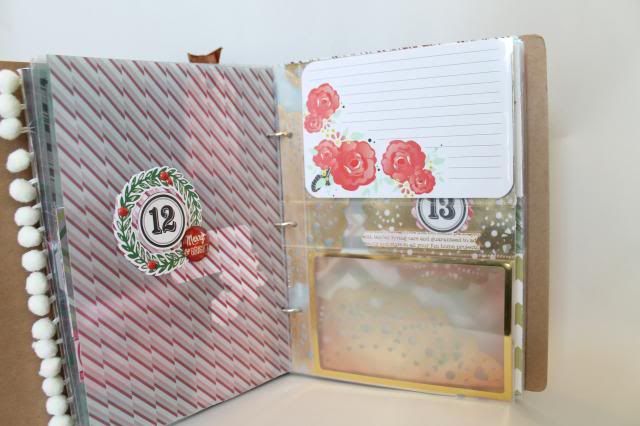 I went to get my hair done, and my hair stylist laughed at me for bringing my big camera.  So I told her about December Daily, and asked her if I could get a photo of us together so she could be in today's entry.  She was so happy to do so.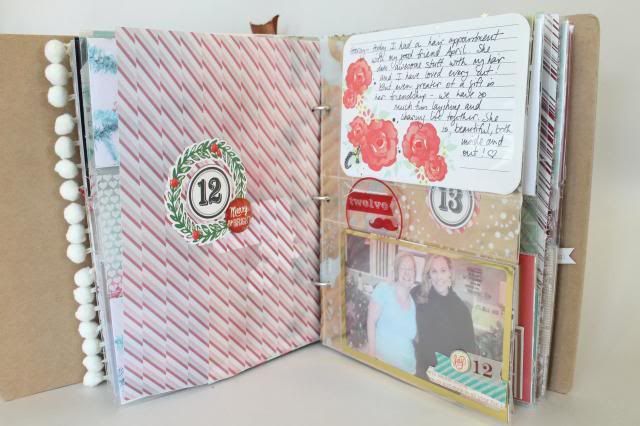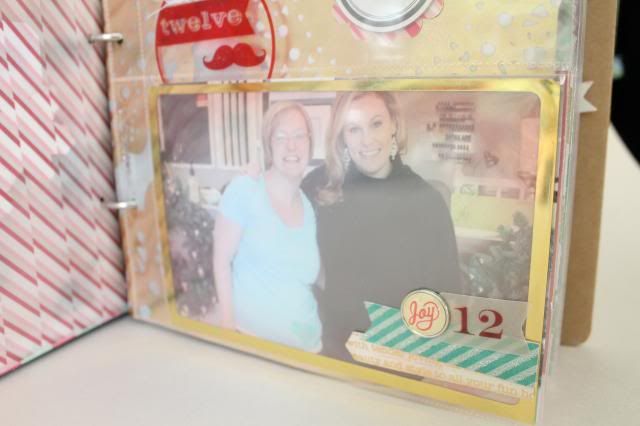 That little gold and white strip on the very bottom says something about beauty and style, so it was perfect for this day.  I love how December Daily ends up working out with special people and special memories.  It makes my heart happy.  Here is this layout outside of the album: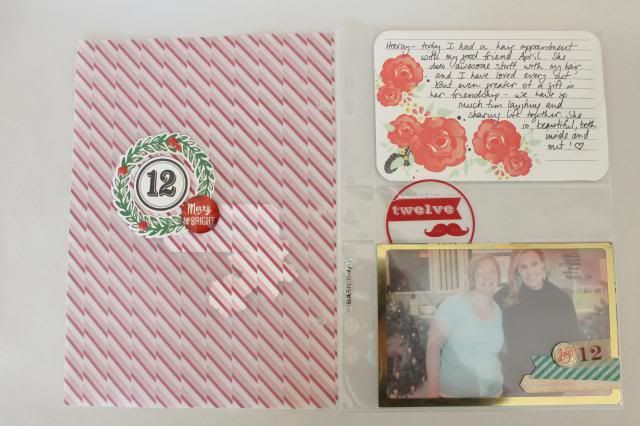 The journalling reads: Hooray - today I had a hair appointment with my good friend April.  She does awesome stuff with with my hair and I have loved every cut!  But even greater os a gift is her friendship - we have so much fun laughing and sharing life together.  She is beautiful, both inside and out.
Thank you for looking at my December Daily entries today, and for following along as I document our month of December in this little album of happiness.
~Theresa
**December Daily is the brain child of creative genius, Ali Edwards.  You can find out more about this awesome project and connect with others who are participating here.
**Are you participating in December Daily as part of the BlogHer community?  If so, post your blog in the comments!  Also, check out these beautiful creations: Jennifer Perkins and also Avinash and Nandini!
This is an article written by a member of the SheKnows Community. The SheKnows editorial team has not edited, vetted or endorsed the content of this post.
Want to join our amazing community and share your own story? Sign up here.