This article was written by a member of the SheKnows Community. It has not been edited, vetted or reviewed by our editorial staff, and any opinions expressed herein are the writer's own.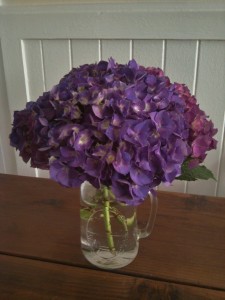 Here come the purples. 
I'm trying to keep my expectations realistic about the blue hydrangeas. 
I haven't heard a peep from those divas yet.