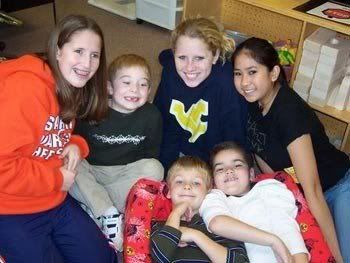 Autism and Autism spectrum disorders are one of the biggest worries parents experience. In the last few years, we've seen an explosion of numbers of children diagnosed with Autism, we've seen the link between autism and vaccines debunked and more research on the subject. I found this article from Reuters that may help clear up some of the anxiety.
According to Hannah Gardener, one of the authors of a study published in Pediatrics, "There is no single strong cause of autism. It's important that parents not worry about any particular one of these risk factors." I've talked to researchers at Stanford who are honing in on some of the genetic factors that increase the risk of autism, including the discovery that certain types of eye movements are associated with a greater chance of having a family member with autism.
Is it nature or nurture? It's probably a combination of a variety of influences including genetics, environment and others yet to be identified.  In the meantime, early recognition and intervention is the key.  The National Institutes of Health has a great website.
Other Resources:
Follow me on Twitter@NurseBarbDehn.
This is an article written by a member of the SheKnows Community. The SheKnows editorial team has not edited, vetted or endorsed the content of this post.
Want to join our amazing community and share your own story? Sign up here.