Weight Loss Story of the Day: Nikki lost 103 pounds. Tired of feeling invisible and dealing with low self esteem, she decided that enough was enough.  She embraced healthy eating habits and worked out with DVDs at home to transform her body.  Here is her story: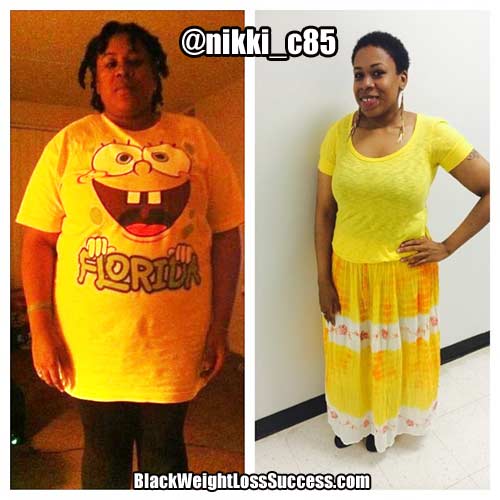 When I started my weight loss journey, I was 266 pounds at 5'6". I was uncomfortable in my skin, had low self esteem, and avoided mirrors as much as I could. I prided myself on my intelligence and accomplishments since I felt that was all I was good at. One day. I woke up and realized I had enough. No more making excuses and being treated like I was invisible. After finally making up my mind to change my life, on January 2012 I started to change my diet. I cut out sodas and all the fattening foods I was eating. Since at the time we didn't have a grocery store close by, I was mainly ordering out every day. When I first began working out, I was doing Zumba, then moved on to Turbo Jam, Turbo Fire, and I am currently doing Piyo. I would work out at home 6 days a week. I would also have one rest day and one treat meal a week. My current weight (and maintenance weight) is 163 pounds and I have been maintaining it since March 29, 2013. My transformation took 14 months, and I am currently working on toning and building lean muscle. I am now a beachbody coach, returned to school for nutrition science, and will be receiving my bachelors degree in 2016. If I could give someone advice on losing weight, I would say to take it a day at a time. Don't focus on how much you have to lose because you will feel overwhelmed or like it is impossible. Set small goes for yourself, and cross them off your list as you go! I am documenting my weight loss journey on instagram so please follow me at nikki_c85! Stay blessed!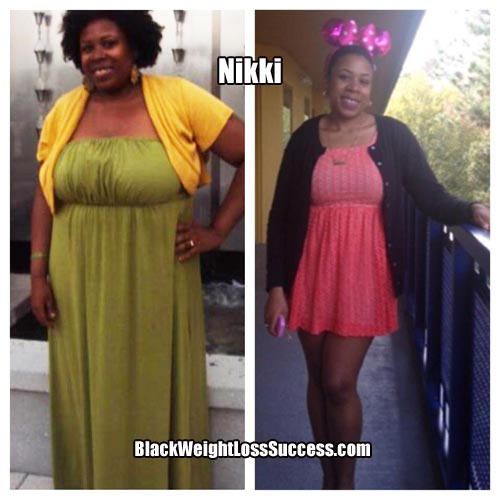 Previously featured @ www.blackweightlosssuccess.com/nikki-lost-103-pounds/
This is an article written by a member of the SheKnows Community. The SheKnows editorial team has not edited, vetted or endorsed the content of this post.
Want to join our amazing community and share your own story? Sign up here.