Reclaiming January: New Year, Same Me!
I don't know about you but I am so sick of being bombarded with blog, magazine and television images of people on scales looking horrified in January. My worth goes way beyond the scale. Those promises of "New Year! New You!"?  Yeah, well, I'm awesome already.
I didn't always feel that way but two years ago I had an epiphany: January Diet? Nope I bought bigger clothes.  Last year I shared a follow-up to that life-changing revelation:  The year I stopped chasing skinny.
This year? I'm just living my life.  Living my life with the belief and understanding that a new year doesn't mean a new me – it means another 365 days of being as fabulous as I already am.
This year I don't have anything profound to add to the topic. But my friend, colleague and Vegan for Her co-author, the oh-so-smart Ginny Messina, does. In December Iannounced that I am now writing a monthly piece for the Our Hen House online magazine column, "Thought for Food".  What I didn't mention is that every other month I will be collaborating with Ginny. She will share sound vegan nutrition information and I will offer up an accompanying recipe.
Today, on Our Hen House, please read Ginny's new piece: Moving Beyond the Scale for a Happy and Healthy 2013 and check this out …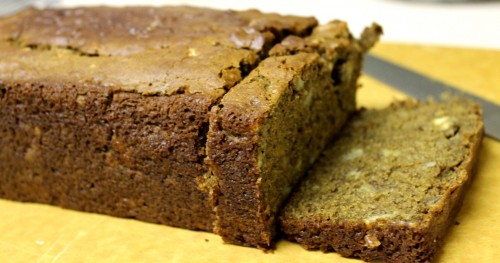 … my new vegan Cinnamon and Walnut Banana Bread recipe!
Bonus for Flock members:   [click to continue…]
JL Fields, a vegan lifestyle coach, writes the blog JL goes Vegan and writes/edits the community blog Stop Chasing Skinny.
This is an article written by one of the incredible members of the SheKnows Community. The SheKnows editorial team has not edited, vetted or endorsed the content of this post.
Want to join our amazing community and share your own story? Sign up here.