I used consider myself a runner. In fact, I still enjoy a good run now and then. Especially if it's included as part of a track workout or sprinting up a mountain in New Hampshire with my husband.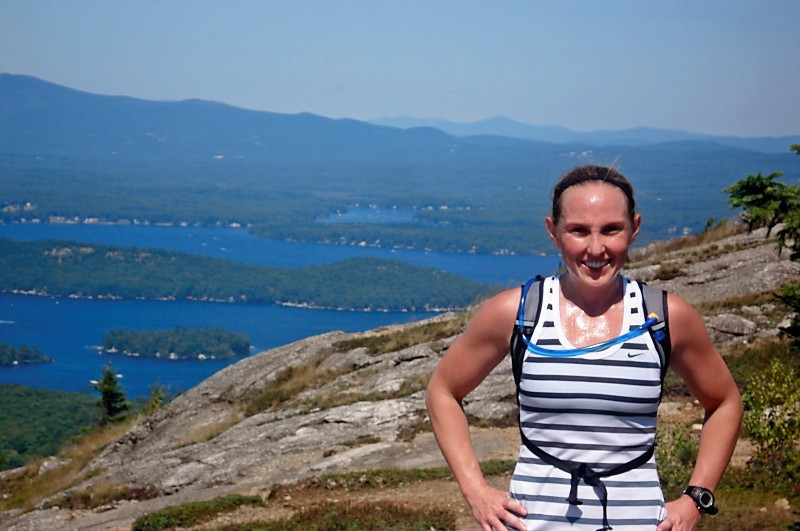 I even enjoy a good 'ole jog every once in awhile, especially when I'm vacationing in New Hampshire, when I'm too tired to workout or when I'm exploring a new place.
For the most part though, I just don't you know how you runners and cardio queens do it anymore. Sometimes I'll hop on the Arc Trainer for a flush day and I'm always shocked at how bored I get. I have to convince myself that I can do it for 20 or 30 minutes, mentally, not physically.
This wasn't always the case. I've mentioned before that in college and during the few years after graduating I ran every day in the rain, snow, heat and freezing cold. I didn't eat all that well and drank way too much every weekend, but that is another post entirely. Either way, despite thinking I was in 'good shape', I realize now that I was chubby, not all that strong and quite slow. Like many women, I feared that weights would make me bulky and that running was the best bang for my buck exercise. Boy was I wrong.
In fact, I was spending about an hour each day pounding the pavement (sorry knees!). How did I think 7 hours a week, not even including the time to get ready, warm up, cool down, etc., was efficient? Time clearly wasn't at as much of a premium as it is these days.
During my years as a 'runner' I went through phases where I added strength training into my routine (if you could even call what I was doing strength training), but I never really knew what to do until I met my husband. I started taking a boot camp type of class at his work and learned all sorts of new exercises. I mixed strength training and bouts of cardio for my workouts instead of straight up running or ellipticizing for an hour.
I still do circuit type/metabolic workouts sometimes, but have found my true love(s) in kettlebells and strength training. I'll tell you why strength training is better than running another day, but for now, here's just a few reasons why kettlebells are better than running.
Kettlebell workouts are more efficient than running.
Kettlebell workouts provide more variety than running. Swings, goblet squats, turkish get ups and snatches are just the beginning.
They allow you the opportunity to strength train and condition your body simultaneously.
They can be done anywhere at any time of day.
When used properly kettlebells can help you lose weight and make immense strength gains.
I can train at home with kettlebells without needing a babysitter. This is one major reason I don't run right now. My husband works most mornings and evenings so I would need a babysitter in order to go out for a run!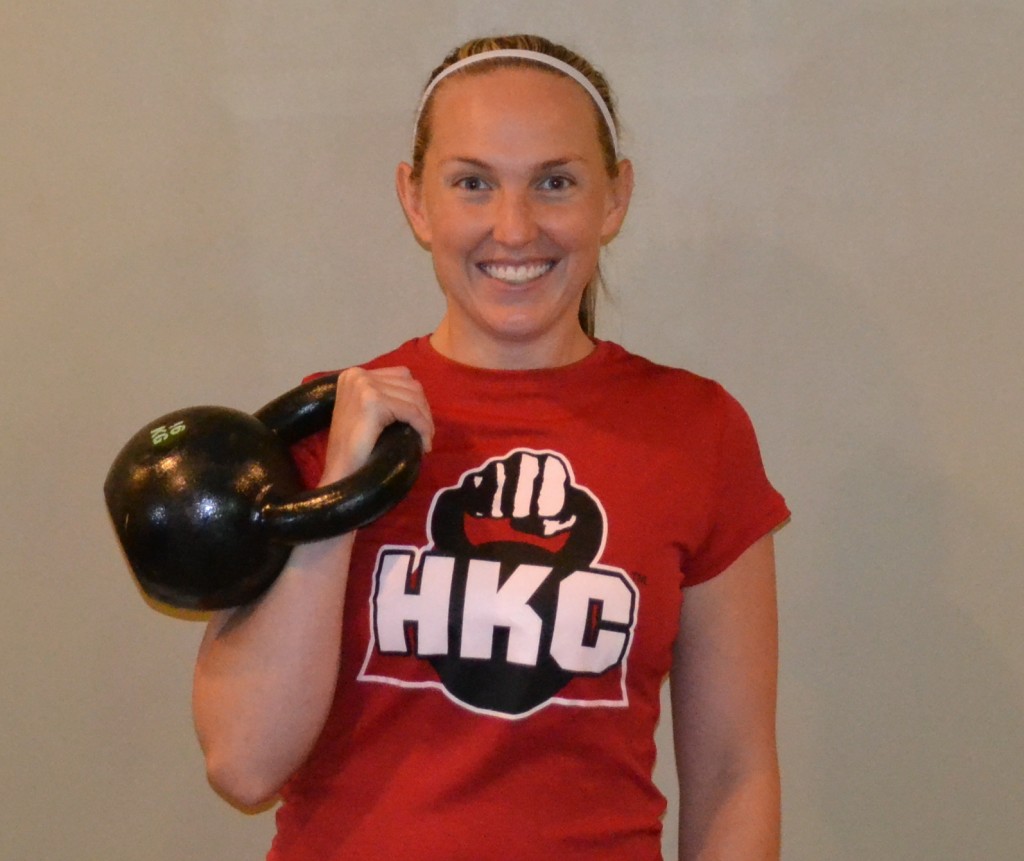 I used to think that there was nothing that could compare with the high I got from completing a long run. I still love 'runner's high', but I have a new love that gives me an even better high. Like when I conquered my mental block on snatching the 16K kettlebell for 100 reps. I'm so thankful I discovered kettlebell training and I truly believe it has shaped (pun intended!) me into who I am today.
Don't worry runners…I still love you. I just don't love running, at least not as much as I love kettlebells.
Note: Kettlebells are not my only love. Nor are they the solution to everything or even appropriate for everyone. Kettlebells are another tool to have in your fitness toolbox, but they are really really useful tool. I suppose pink five pound dumbbells are a tool also, but not a very helpful one if you're trying to burn fat or get strong.
Has your favorite form of exercise changed over the years?
This is an article written by a member of the SheKnows Community. The SheKnows editorial team has not edited, vetted or endorsed the content of this post.
Want to join our amazing community and share your own story? Sign up here.